I got the chance to test drive Nivea Sun Kids Swim & Play SPF 50+ yesterday when we went to Timberland Sports and Nature Club with the kids.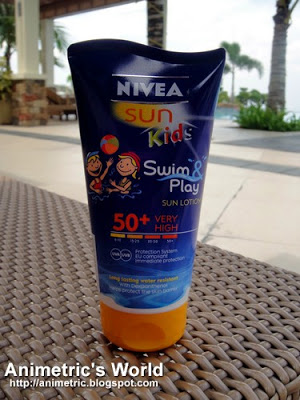 We got there at around 10am. The sun was already bright and high. I immediately took out my tube of Nivea Sun Kids Swim & Play SPF 50+ so my kids could get fully covered and protected before sun exposure.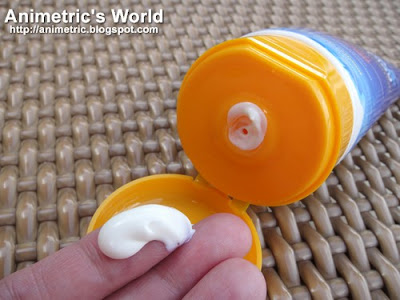 Nivea Sun Kids Swim & Play SPF 50+ is thick and creamy. I used generous squirts as I didn't want my kids to burn from the extended exposure. They love swimming so I was expecting all of us to be in the pool for at least two hours. The timing was kind of bad since it was high noon.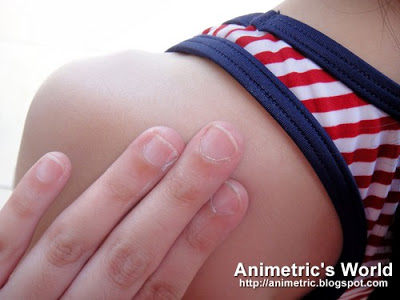 I slathered on a whole lot of sunscreen on all the exposed body parts. My daughter even asked me why she was all white while I was applying it on her. I'm just really paranoid when it comes to the sun because I know how harmful its rays are. Anyhow, despite its thick and creamy consistency it was absorbed after I rubbed it all over my daughter's skin. I even put some on her earlobes haha.
My daughter and I stayed in the swimming pool for about two hours and I'm amazed at how she didn't tan or burn. I used a different sunblock (not Nivea, let's call it Brand X) and I got burned! In fact my shoulders are all red and they sting! I should've roadtested the Nivea sunscreen for adults at the same time instead of that other brand. Boo hoo!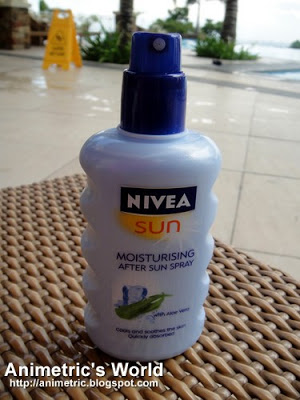 Luckily I was armed with Nivea Sun Moisturising After Sun Spray. I took out my spritzer right after we showered. I shared it with my friends too. One of the kids was actually crying because his skin felt itchy (at least that's how he described it). I told my friend I suspect he was feeling the sting of sunburn and I suggested that she spray on some of this on her son and what do you know he stopped crying. He felt better immediately after. Impressive! 😀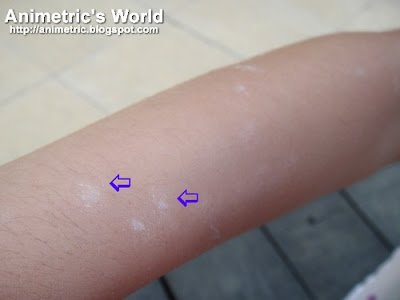 Anyhow even if my daughter didn't burn, I still sprayed on some Nivea Sun Moisturizing After Sun Spray on her. I'd describe the product as spray-on lotion. The mist comes out milky colored. It's not very fine even if I spray it from a distance so I figured the proper way to use this is to spritz it on generously over the sun burnt (or simply sun exposed) areas for a soothing and cooling effect. You can rub it all over afterwards for more even moisturization.
Nivea Sun Kids Swim & Play SPF 50+ retails for P540 while Nivea Sun Moisturizing After Sun Spray retails for P254. Nivea products are available at all leading department stores, drugstores, and Watson's branches nationwide.

Like this post? Subscribe to this blog by clicking HERE.
Let's stay connected: