I recently got to try Nivea Express Hydration Body Lotion. I was very much intrigued by the promise of smooth and velvety skin in less than five minutes.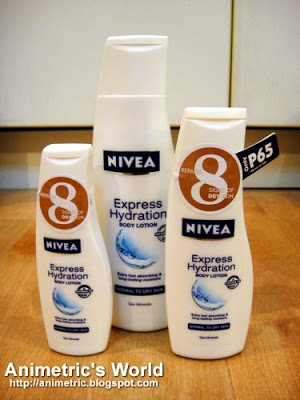 Nivea Express Hydration Body Lotion comes in four sizes (but I only have three to show, hehe). It's very affordable too:
75ml – P36.00
125ml – P65.00
250ml – P120.00
400ml – P224.00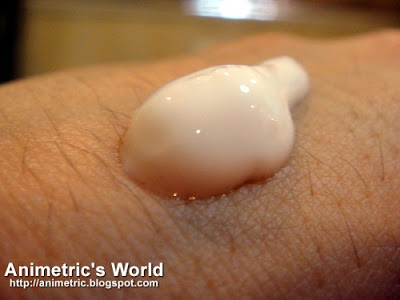 On first glance it looks just like regular body lotion. Spreading it onto your skin reveals a remarkable lightness in texture that is just amazing. One of the reasons I'm not too fond of body lotion is the greasy feeling it leaves after you put it on. With Nivea Express Hydration, there's none. It's absorbed into the skin so quickly that as soon as it disappears all you're left with is soft and smooth skin. It doesn't even take five minutes!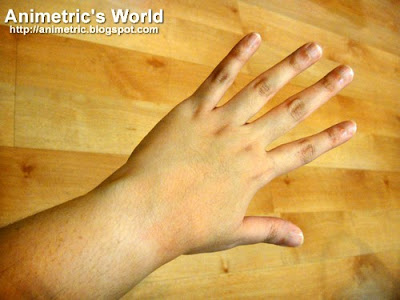 There's not a trace of lotion anywhere so you can show off your beautiful skin without that sticky feeling. I like how it smells too — no heavy perfumes, just a light lotion-y scent. I think it won't be so hard for me to get into the habit of putting on lotion if it's this convenient and light. It's perfect for the Philippines' humid climate. 🙂
Nivea Express Hydration is available in drugstores, supermarkets, and department stores nationwide.

Like this post? Subscribe to this blog by clicking HERE.Become a Facebook Fan for more updates from Animetric's World.