Both my kids are teens. My son is into video games and zombie flicks, while my daughter is into anime and Rupaul's Drag Race. My daughter and I are totally addicted to Rupaul's Drag Race. We find it way way better than any of the typical pageants or reality shows. It's got everything from fashion and beauty to music and theater. Watching at least 10 seasons has given us an enhanced appreciation for drag as an art. I am also happily raising a human who is non-judgmental of the LGBT community as a result.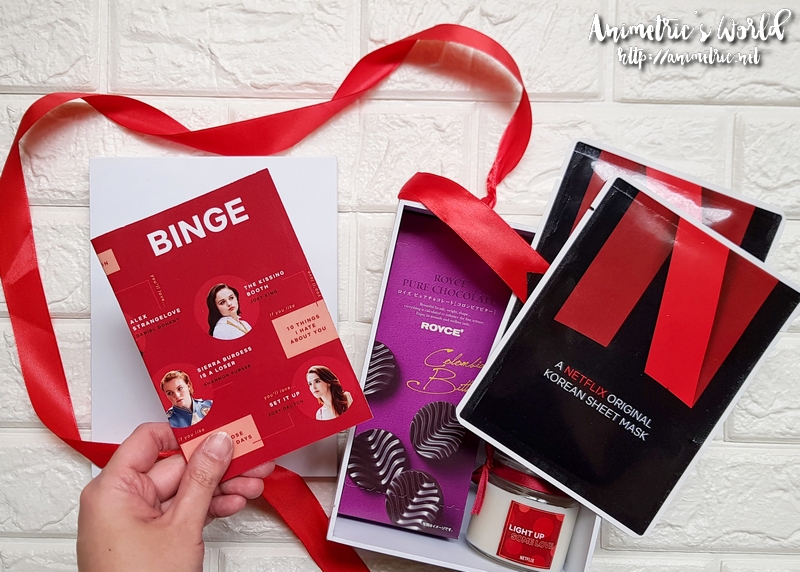 My daughter is 13, which is a rather tricky age where entertainment is concerned. The official limit of being considered a child seems to be 12. I don't consider 13 to be a full-blown teen yet, at least not in our household. My hubby and I are not very strict when it comes to our kids' choice of entertainment. We give them free reign over which shows to watch and which games to play. I know we've raised them to be able to discern what's appropriate and what's not. So far, it has been pretty smooth sailing.
When my daughter has nothing to do, say classes get suspended because of the weather, we usually turn to Netflix for entertainment. I usually end up choosing the show and then we'd watch together.
While we rarely watch romance-themed stuff, I have found a few feel-good Netflix rom-coms worth checking out. Yes, they relatively safe for 13-year olds.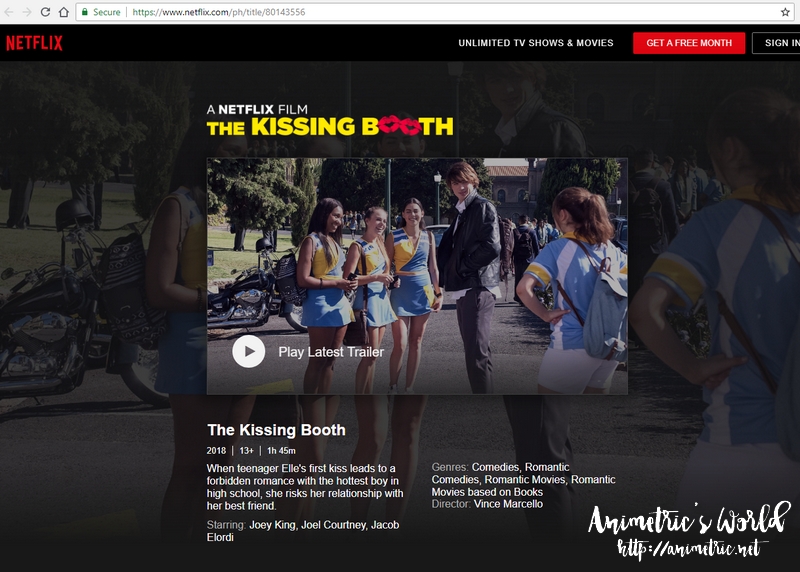 First we have The Kissing Booth. Set in high school, it's about an 11th grader named Elle and her best friend Lee who decide to set up a Kissing Booth at the school fundraiser. There are a lot of situations that are very relatable to teens like my daughter. I found the movie light-hearted, funny, and kind of realistic. Yes, there are a couple of mature scenes but they are done tastefully and they are not explicit. I also find it amusing that the 2 romantic leads actually did end up together in real life.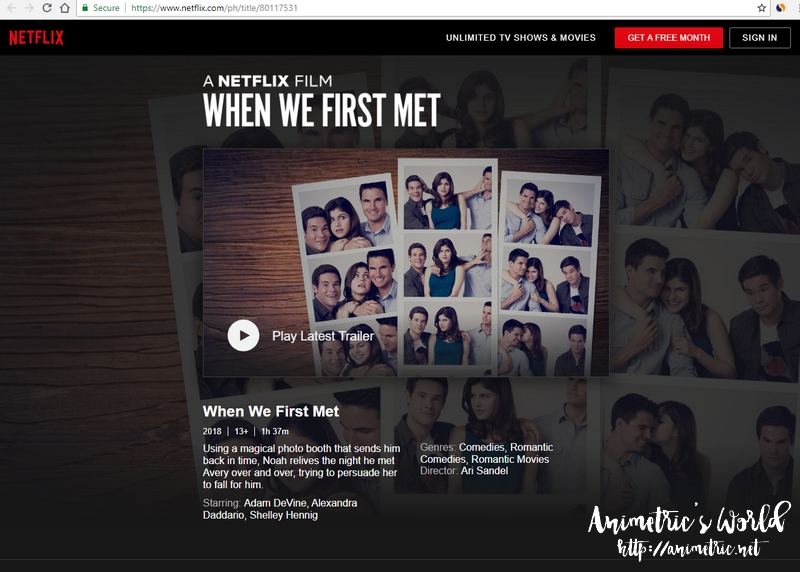 Next on the list is When We First Met. From high school, we move on to people in their 20's. Now this movie has a it of fantasy and magic in the form of a magical photo booth which functions as a time machine. Noah, the main character, falls in love with a girl named Avery but keeps botching up their potential romance so he does it all over again… and again. Adam DeVine (he plays a recurring character in the comedy series Modern Family) is rather endearing so you find yourself rooting for him.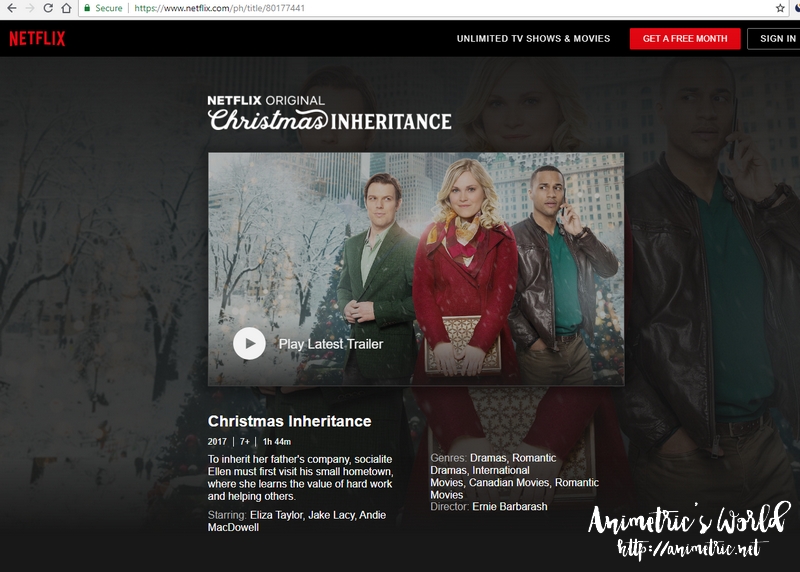 Last but not least is Christmas Inheritance. This is about a rich girl named Ellen whose father sends her off to a far-flung provincial town where she learns the value of hard work and helping others. There is a love triangle here as Ellen is engaged to a rich city dude but meets and falls for the small town boy-next-door. Despite being categorized as a drama, it's actually pretty light-hearted and comedic at some points. Very predictable, but quite entertaining nonetheless. It's so wholesome it's recommended for kids 7+. The male lead is however underwhelming (read: not good-looking) in terms of looks lol.
I know that there are a lot more Netflix rom-coms available to us Philippine viewers, but these are the ones I've watched and approved for my 13-year old's viewing. I plan to watch Set It Up next as I find the trailer very promising. Do you watch Netflix rom-coms? Any recos? 😀
No Netflix? Go get a FREE 30-day trial at https://www.netflix.com/ph/. I promise, you'll be hooked!
Like this post? Subscribe to this blog by clickingHERE.
Let's stay connected: