I received a couple of Nestle Temptations Dutch Speculoos Ice Cream 800ml tubs for sampling about a week or so ago. I was immediately attracted to the vibrant colors of its packaging.
This particular flavor, Dutch Speculoos, is from Nestle Temptations Flavors of the World series. There are four flavors in all:
Italian Coffee Affogato
French Salted Caramel
Belgian Chocolate Praline
Dutch Speculoos
Nestle Tempations Dutch Speculoos Ice Cream is the most interesting one for me, so yay!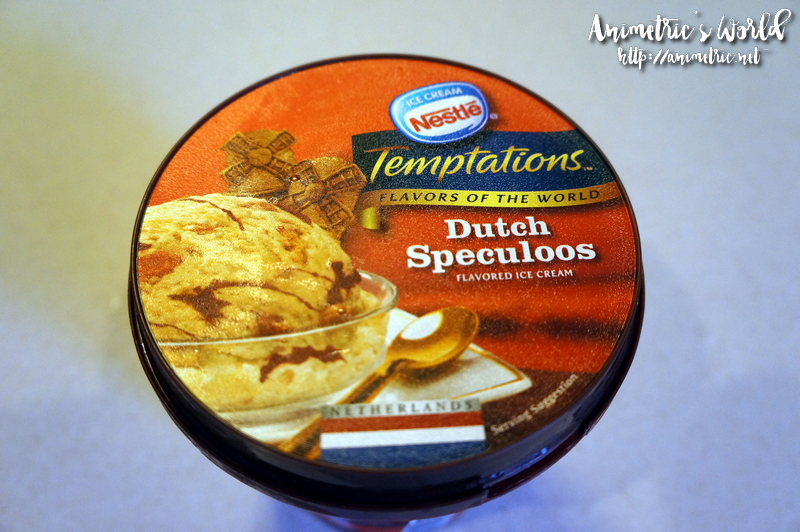 Nestle Temptations Dutch Speculoos Ice Cream represents the Netherlands.
To open, simply break this seal found on the ring where the lid rests.
I could already see the speculoos ripple the moment I lifted the lid.
The ice cream itself tastes like a mix of vanilla and caramel ice cream with speculoos ripple. There are crunchy chunks of cookies folded in too. The speculoos ripple and cookie pieces have a distinct cinnamon taste. I liked that it's not overly sweet. It's very creamy too so it's never hard to scoop it out of the tub. It's frustrating for my kids to get ice cream on their own when it's as hard as a rock when taken out of the freezer. That said, they're quite happy with how easy it is for them to have some of this.
Nestle Temptations Dutch Speculoos Ice Cream is available at leading supermarkets and convenience stores for about P199 to P215 per 800ml tub (depending on where you buy).
Like this post? Subscribe to this blog by clicking HERE.
Let's stay connected: