Milk makes up a large part of my supermarket haul. The kids drink a lot of milk and I use milk for cooking and baking. So when I heard about the Nestle Ready-to-Drink Subscription Service, I was more than happy to check it out. Lugging around liters and liters of milk isn't easy after all.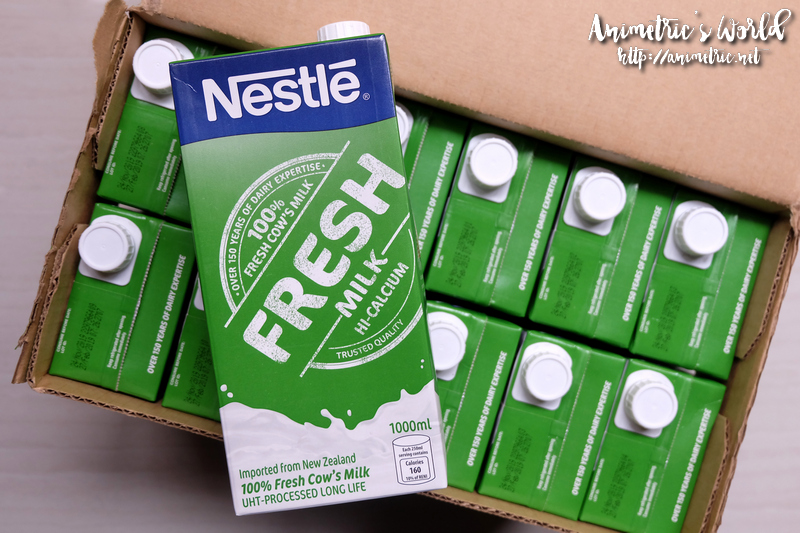 I opted for a one (1) month trial subscription of Nestle Fresh Milk. That means a dozen 1-liter packs.
There are many different subscription plans available in case you want other beverages. The best deal of the bunch seems to be the Nescafe Dolce Gusto Home Cafe 12-Month Starter Subscription Plan. It includes a FREE Nescafe Dolce Gusto Lumio Machine. Then you get to choose any 3 capsule variants you like. On your 6th month, you get a free Capsule Rack too. This plan can save you up to P9,000. But since I'm the only coffee drinker at home, I decided to go with the Nestle Fresh Milk subscription. The shipping fee is already included in the pricing.
If you get the Baon Variety 24-Pack Plan, you get a mix of Yogu, Milo, and Chuckie.
So why get a Nestle Ready-to-Drink Subscription Plan?
It's more convenient since everything is delivered monthly. You don't need to go out and lug around heavy cartons of drinks.
You get perks like discounts and freebies.
There are several payment modes available — credit card, debit card, and COD.
There's no cancellation fee if you decide to end your subscription.
You get to take part in Nestle's Project Give Pack. What happens is they pick up your clean used beverage cartons and/or used coffee pods for upcycling whenever they deliver your products. These are taken to a partner upcycling facility and then repurposed into other things like notebooks, coasters, desk organizers, etc.
Just follow the above steps to prep your used cartons for upcycling.
To subscribe, simply register at https://subscriptions.goodfood.ph/. By the way, the monthly subscription plan for Nestle Fresh Milk 1-liter packs (what I got) is no longer available. It was an option when I registered over a month ago.
Like this post? Subscribe to this blog by clicking HERE.
Let's stay connected: