Hi everyone! We're currently in Los Angeles, California for the holidays. It's the kids' first time to spend Christmas and New Year with our family members here. The day after we arrived we decided to visit the Natural History Museum Los Angeles.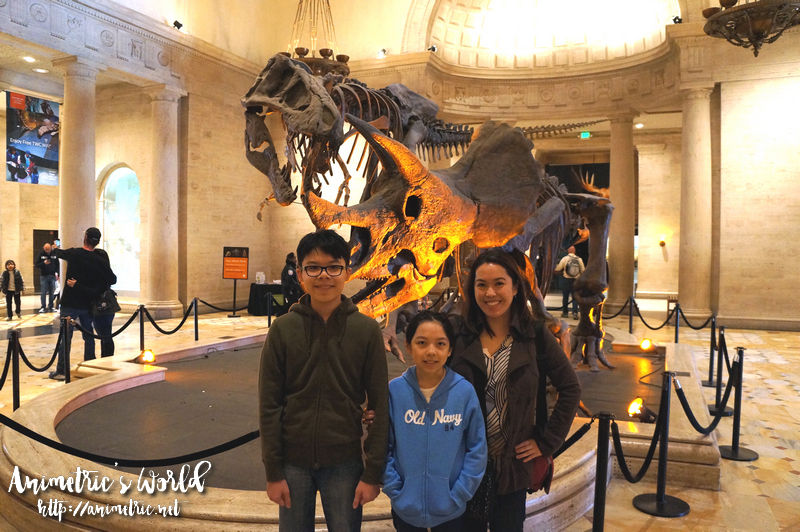 It's so much like the museum in the movie Night at the Museum.
Natural History Museum Los Angeles has entire halls devoted to mammals from South Africa and America.
My kids commented that it's like a zoo, lol!
We were lucky because we chanced upon the special Mummies exhibit flown in from Chicago. The Mummies will only be in Los Angeles until January 18, 2016. We needed to pay extra to go see it but it was worth it!
I remember going to a museum in Ueno, Japan to see the mummies. We weren't allowed to take any pictures back then. I was surprised when they told us we could take photos here. The only things we couldn't take photos of were the exposed remains.
This is a mummy from Peru.
That Peruvian mummy bundle actually contains the remains of three people — a woman and two children.
This is how they bury mummies in Peru.
The exhibit had mummies from Egypt too.
A person's organs are actually placed in a separate container.
This mummy is referred to as the Gilded Lady because of the gilded mask.
This is a rendition of how the Gilded Lady must have looked like when she was alive based on her skull.
There are a lot of other things to see aside from animals and mummies…
Mementos from different time periods…
There's an entire section for dinosaurs too.
I wore my FitBit that day and would you believe it took 5,000 steps for us to go around the museum?
What you see here isn't even 10% of what you can find in the Natural History Museum Los Angeles.
We went on a Sunday and it wasn't crowded.
Natural History Museum of Los Angeles admission fees are as follows:
Adult – US$12
Youth (13 – 17) – US$9
Senior (62+) – US$9
Child (3 – 12) – US$5
Child (2 below) – FREE
We had to pay double to see the mummies but it was all good. If you're travelling to Los Angeles, this is a really great place to check out. You can easily spend around 4 hours there. It's family-friendly as there are bathrooms with diaper changing facilities as well as a food court where you can grab a bite (although I highly suggest eating out because there are a lot of restaurants around the vicinity).
Natural History Museum of Los Angeles
900 Exposition Blvd.,
Los Angeles, California 90007
(213)763-3466
http://www.nhm.org/
Like this post? Subscribe to this blog by clicking HERE.
Let's stay connected: