Continuing my chronicle of the Sooo Pinoy Food Trip last June 11, we were whisked off to Nathaniel's Bakeshop along Timog Avenue after lunch at Adarna Food and Culture.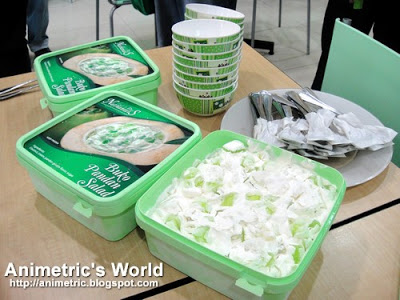 I'm familiar with Nathaniel's Bakeshop way before it opened shop here in Metro Manila because we have a supplier in Pampanga who gives us goodies from Nathaniel's Bakeshop every Christmas (Nathaniel's Bakeshop originated from Pampanga). They are most known for their Buko Pandan Salad. A big container such as the one in the photo above costs P450, while a smaller one (around half the size of the big one) costs P235.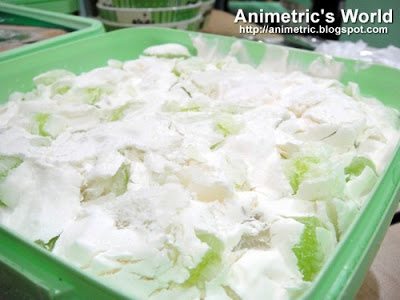 Nathaniel's Buko Pandan Salad is supposed to be kept in a freezer so it's frozen when opened. You're supposed to let it thaw for a bit before digging in. 🙂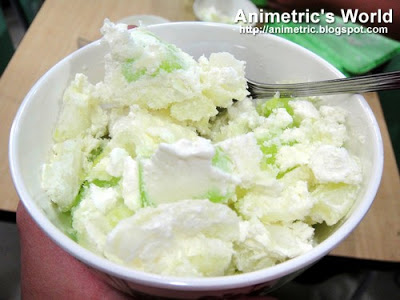 It's comprised of rich, thick cream with coconut milk, plump coconut meat pieces, and pandan jelly. It's perfect because it's not overly sweet. It's just the right taste… I love it! 😀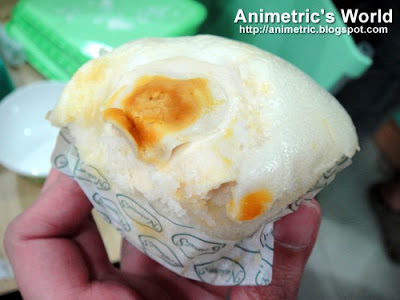 We also had some of Nathaniel's famous Puto Pao, which is a big puto (Filipino rice cake) filled with either chicken or pork asado (chinese-style barbecued pork). It's like a cross between a puto and a siopao. It's really really good, the slice of salted egg on top is an extra yummy touch. Puto Pao costs around P20 per piece.
I brought home some Puto Pao as pasalubong for hubby and the kids and it was a big hit! Couldn't take home some Buko Pandan Salad since it would've melted in the bus.

Nathaniel's Bakeshop
Unit 3 ITC Commercial Complex,
Timog Ave. cor. Panay Ave., Quezon City
332-1305

Like this post? Subscribe to this blog by clicking HERE.Like Animetric's World on Facebook for updates.