Last Sunday, hubby, the kids, and I went out to have dinner at Napoli Pizzeria Ristorante along Timog Avenue with some friends.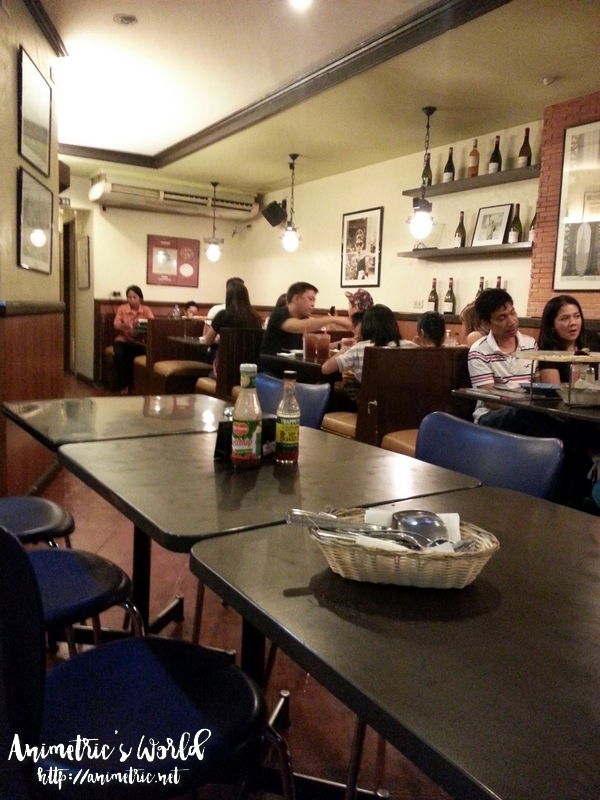 Our friend had  a long table reserved for us. This place is always full for some reason so reservations are a must (especially if you're a big group like we were) even if it's just a run-of-the-mill casual dining pizza place. By the way, for this entire post I used my Samsung Galaxy Note 2 to take photos because I forgot my camera at home.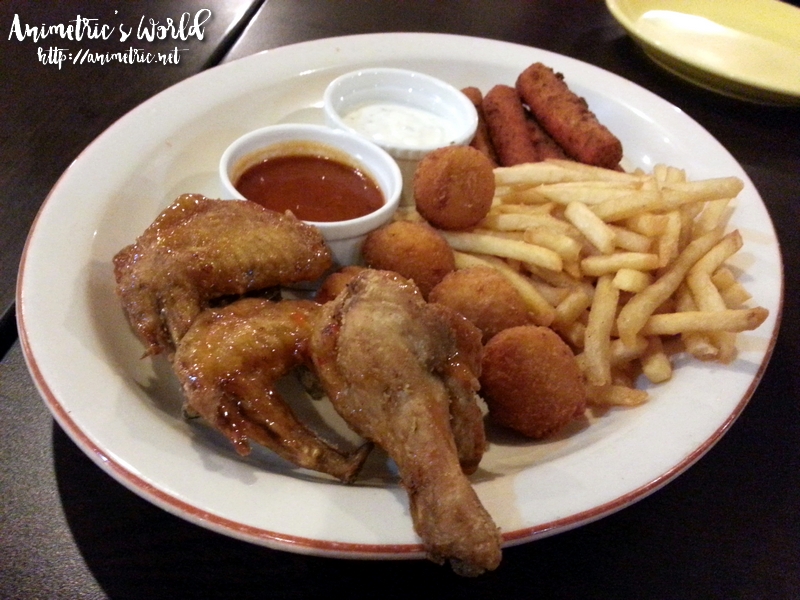 We started off with two orders of Napoli Family Platter (P330). It's pretty much a sampler of the different appetizers they offer — Chicken Wings, French Fries, Cheddar Crunch (basically hash brown nuggets with cheese), and Deep Fried Crabsticks. It's served with two sauces, Classic Marinara and Country Ranch. Everything was a hit with the kids except for the chicken which they claimed didn't taste so good. I have to agree. The chicken was on the dry and bland side.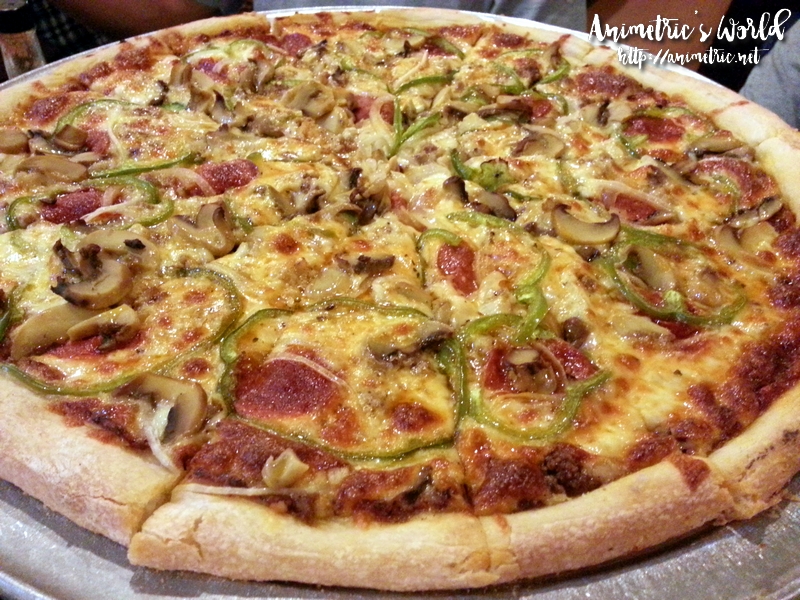 We ordered New England's Best (P650 for the large size) because it was Napoli's specialty pizza. It's topped with ground beef, pepperoni, mushroom, onion, bell pepper, and sausage. I liked it. It was tasty with a crust that was neither too thick nor too thin. We also ordered a White Pizza (4 kinds of cheeses, I think) for the kids but I was unable to take photos because they dug in so fast, lol.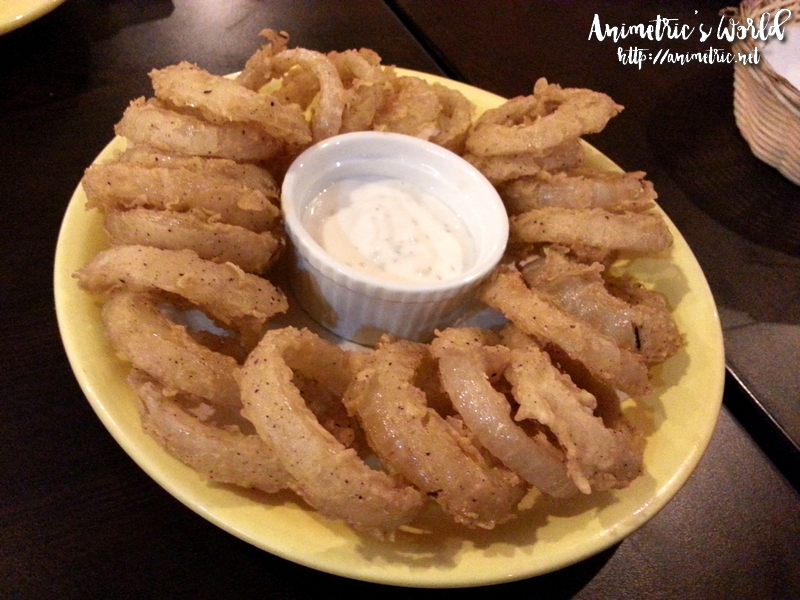 We had Onion Rings (P175) too, which I unfortunately found to be too greasy. Flavorful but greasy.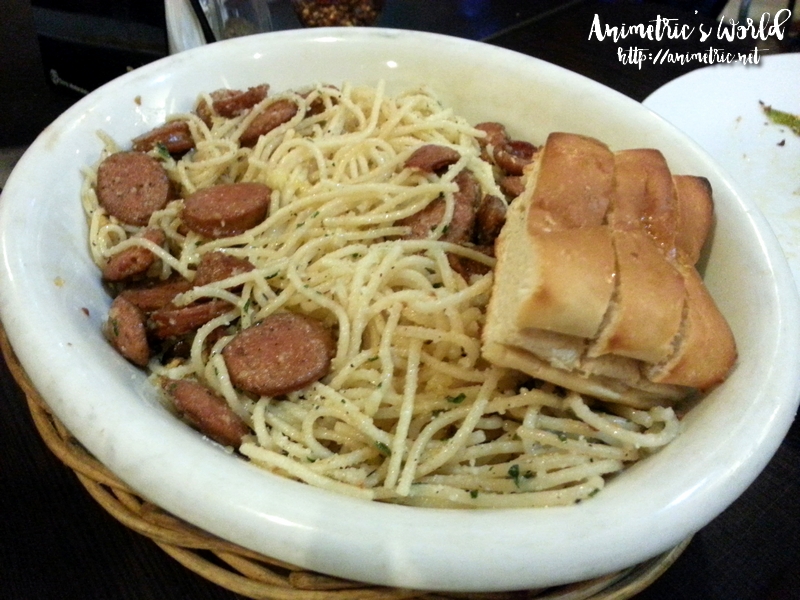 We opted for Oil & Garlic Hungarian Sausage (P280) as our first pasta. It was quite a big serving considering it's only P200+, definitely good for sharing. My kids thought it was yummy since it's pretty straightforward — spaghetti tossed in olive oil and garlic then garnished with delicious Hungarian sausage slices and lots of parmesan cheese. It comes with garlic bread too. Yup, definitely well worth the money!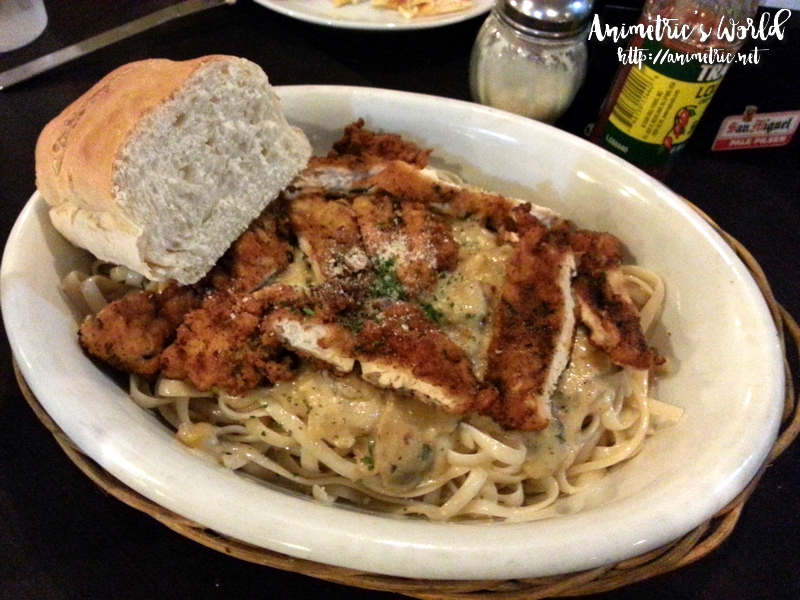 Our other pasta was Carbonara with Chicken (P325). It was a different kind of carbonara because the white sauce's taste was quite strong. There were a lot of onions (big strips and not the minced kind), which I thought was unusual. It's topped with breaded and seasoned chicken breast strips. My kids and I liked the other pasta better.
Napoli Pizzeria Ristorante offers reasonably priced food and generous serving portions, which is probably why it's always jam-packed. Service is slow and overall not that great. This is maybe my 4th time here and that hasn't changed. You have to wait longer than usual for your food. Servers are not too attentive in general and I find that I have to exert a lot of effort in calling their attention to bring extra utensils, refill water glasses, etc. Still, people flock to this place because of the food (which is good but nothing mind-blowing), prices, and big servings. Parking out front is limited and so if you're planning to go during lunch or dinner, you should go early even if you have a reservation.
Napoli Pizzeria Ristorante
Ground Level Imperial Palace Suites
Timog Ave., Quezon City
925-9224
Like this post? Subscribe to this blog by clicking HERE.
Let's stay connected: