Towards the end of summer, I was whisked away by Mothers Who Brunch to the Healthy Mommas Retreat at Cintai Corito's Garden. Mothers Who Brunch is a community established by mommy bloggers Michelle Aventajado (mommanmanila.com) and Sabrina Cristobal-Go (sinfullysabrina.com). Mothers Who Brunch brings together fellow moms to share, inspire, and feast.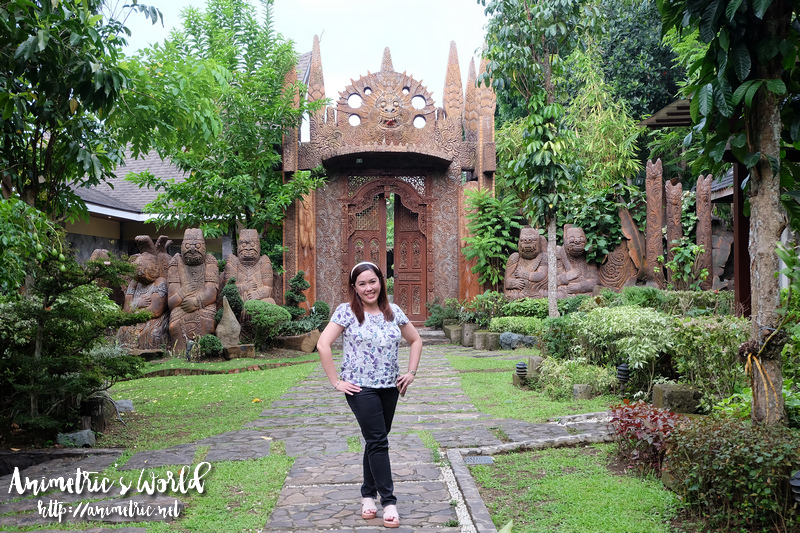 Cintai Corito's Garden is such a lovely place. I kinda felt like I was in another country.
There were menu cards and goodie boxes waiting for us!
First thing on the agenda was Kombucha. Prior to this retreat, I've never heard of Kombucha. Kombucha is actually fermented tea.
Pattie Poniente from Cintai Corito's Garden is a health advocate and yogini who has been taking Kombucha for years. Kombucha has several health benefits which include boosting your metabolism, energy level, and immune system. It's also a natural detoxifier.
So I had my first shot of Kombucha. I liked it! I can take this everyday. Taste is similar to Apple Cider Vinegar but more pleasant.
After the primer on Kombucha, we proceeded with the food-making demo using Braun and Severin appliances. Mish and Sabrina prepared healthy all-natural smoothies, dips, and sauces!
Couldn't believe this Blueberry Smoothie had no added sugar! It was soooo good!
The hummus they whipped up is TOO GOOD. I'm so glad they gave us recipes to take home. You can make so many yummy healthy things with that handy dandy Braun handheld food processor.
I kinda wanted to become a vegetarian that day. That's how good the hummus and dressings were.
Honestly, I never thought I would crave for hummus!
Superfoods like spirulina, malunggay, cacao nibs, etc. used in the recipes were provided by The Superfood Grocer.
I made my own veggie wraps with hummus and a mix of all the yummy dressings. I can munch on these all day.
Because mommies need to be pretty too, our Healthy Mommas Retreat had a beauty portion by Up & Up, a distributor of Korean beauty products.
We all got a box of beauty goodies from Beautique.ph, featuring their star products Up & Up Skin Refining & Priming Serum and Spider Puff Cleanser. The serum INSTANTLY lifts sagging skin. You can apply it to the undereye area, cheeks, or even the neck. You can see the improvement in minutes. The Spider Puff Cleanser is supposedly an all-in-one product that cleanses, tones, and moisturizes the face. I'll post reviews in the coming days.
Twin sisters Stacy and Danah Gutierrez of Plump.ph talked about maintaining a positive body image. It was very empowering and uplifting because really, women have so much more to offer other than their physical appearance!
We all had a sumptuous lunch and soothing foot massages after the activities. Thank you so much Mothers Who Brunch — Mish and Sabrina — for having me!
Here's a short video of what went down during the Mothers Who Brunch Healthy Mommas Retreat. 😀
Like this post? Subscribe to this blog by clicking HERE.
Let's stay connected: