As I mentioned in my first Everland Resort post, we stayed until night time so we could watch the Moonlight Parade and the Dream of Laciun fireworks show. The Moonlight Parade started at around 7:30pm.
Since the sun was out and Everland Resort was on a mountain, it was really cold. I estimate it to be around 3-5 degrees Celsius. Still, we got an excellent view of the Moonlight Parade from start to finish because it wasn't crowded.
Lighted floats and performers dressed in lighted costumes passed by us.
It was pretty amazing! I've never watched a theme park parade scot-free, normally I'd have to tiptoe or strain my neck or something.
We were all wowed by the truly awesome sights.
Everland Resort characters were on some of the floats too.
Got to love the Alice in Wonderland theme!
There's also an under the sea theme. Performers dressed as luminous fish skated past us.
The gladiator and the hydra were spectacular!
There was even a water fountain made of lights!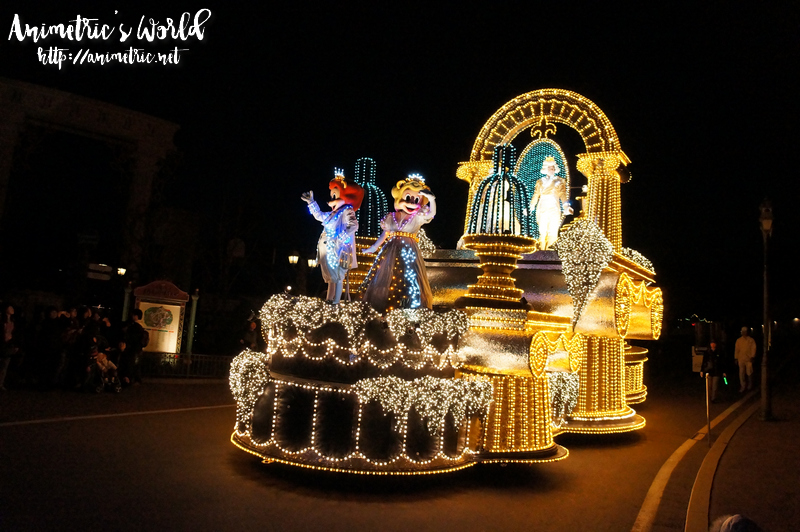 For the grand finale, Everland Resort's main characters Laciun and Laila (think South Korea's version of Mickey and Minnie) greet everyone from atop the last float.
The parade lasted at least thirty minutes and concluded a few minutes past 8pm. Was it worth waiting for in the freezing weather? Yes!
For more information and discount coupons, log on to http://www.everland.com/web/multi/english/everland/main.html — we printed out discount coupons and were able to save several thousand won when we bought our tickets at the gate. 😀
Like this post? Subscribe to this blog by clicking HERE.
Let's stay connected: