Sony let me test drive their Sony Handycam DCR-SX43 some weeks ago. Now I'm unlike most moms who want to chronicle just about every waking moment and milestone on video. I don't like lugging around unnecessary equipment and I have no interest in making home movies. This is one of the reasons why I'm blissfully happy with my ultra slim and portable Sony Cybershot TX-1, which can also take excellent quality videos should the need arise.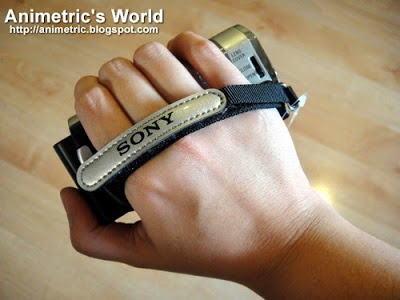 Anyhow, my last memory of handling a Handycam was back in my college days some 15 years ago. I remember it being a bulky black thing which I had to bring to school via its equally bulky storage case (I was a Communication major at the Ateneo so our school projects included videos and short films). Surprise surprise, Sony DCR-SX43 fit perfectly in the palm of my hand (see photos above). It was quite nice to hold. I popped in a 2GB Sony memory stick and I was good to go, albeit it can also accomodate SD cards.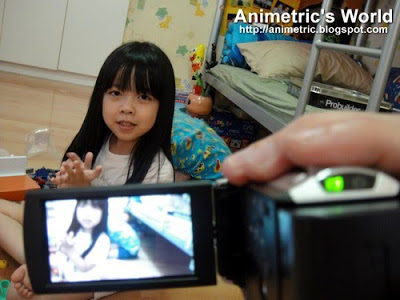 Being a mom, of course my first test subject was my own child. My daughter gamely posed as I took trial still photos (yes, photos) with the Sony DCR-SX43.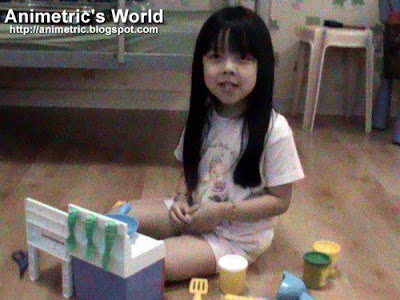 The Sony DCR-SX43 can take still photos in VGA mode only. Notice the huge difference when compared to the first shot which I took with my Sony Cybershot TX-1. Well what do you expect people, it's VGA resolution only not even 1 megapixel… so no, this definitely won't replace your digicam any time soon. That photo above was taken indoors.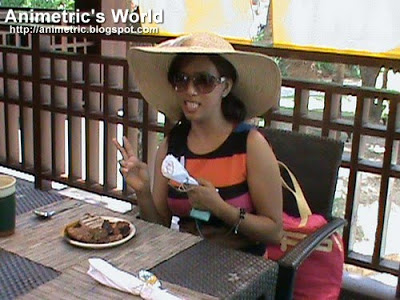 If you take the Sony DCR-SX43 outside to shoot photos, the result is a lot better. The photo is markedly smoother, brighter, and less grainy but it still won't replace your digicam. That's fellow blogger Earthlingorgeous up there, hehe.
I took the Sony DCR-SX43 with me to Anvaya Cove to capture a few scenes. My house is rather dull and boring so I opted to record an out-of-town trip instead. Of course, the video clip above has been uploaded to youtube so it's no longer in its original format… the actual video is much clearer.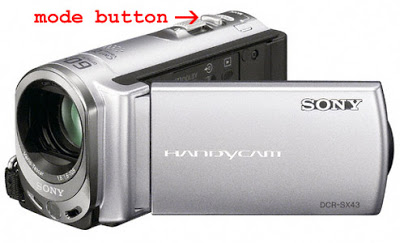 The Sony DCR-SX43 is very easy to use even for a non-video person like me. I didn't even look at the manual as it's very intuitive. That mode button up there is all you need to press to switch between still photo and video mode.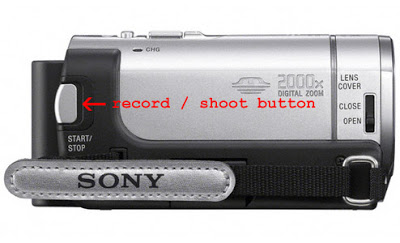 Meanwhile, that button up there which is perfectly placed for your thumb is all you need to press in order to shoot, record, or stop. Wonderfully simple isn't it?
The Sony DCR-SX43 comes with an AC adaptor, a rechargeable battery pack, an AV cable, a USB cable, and a CD-ROM containing application software. It retails for P22,999.
Like this post? Subscribe to this blog by clicking HERE.