Extended Community Quarantine is giving me a lot of time to watch K-Dramas. I just finished Misty on Netflix, my 46th K-Drama series. I've been watching for a little over a year now. I don't know if that's considered a lot. My friend recommended this series so I thought I'd give it a go. I was not disappointed!
Misty is about a news anchorwoman named Ko Hye-ran (Kim Nam-joo). Ko Hye-ran seems to have the perfect life — she's the most famous and most trusted media person in Korea. She has the ideal husband in the ever-devoted and loyal Kang Tae-wook (Ji Jin-hee), who hails from a prestigious family of lawyers.
Ko Hye-ran's perfect life is thrown off balance with the arrival of the world renowned golfer Kevin Lee. Everyone in Korea wants a piece of him and so Ko Hye-ran is assigned to do a TV special. Problem is, Kevin Lee is Ko Hye-ran's ex… and is currently the husband of her childhood friend Seo Eun-joo. Kevin wastes no time in putting on the moves for Ko Hye-ran. That is until he suddenly dies in a car crash.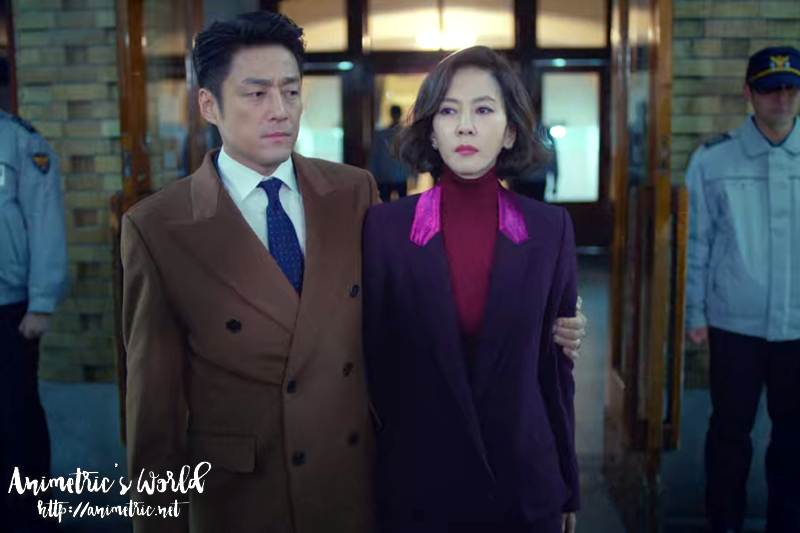 The problem is, the police don't think Kevin Lee's death is an accident. They think it's homicide… and the prime suspect is Ko Hye-ran because her brooch was found on the scene of the accident. Misty has everything — suspenseful situations, courtroom drama, romance… it's one hell of an exciting series. In fact it garnered really high ratings in Korea, with actress Kim Nam-joo winning an award for her performance.
Misty's plot has so many twists and turns it will continuously keep you guessing.
The characters are so well fleshed-out it's hard not to empathize with them. What I didn't like about Misty was the ending. I completely understand why it had to conclude the way it did, but that doesn't make it any less disappointing. My reaction to the ending — WHAAAATTTT???? Sigh.
Extremely talented actors, a riveting plot, and some of the most quote-worthy lines in a K-Drama make Misty well worth watching. Here are some of my faves:
Kyo Hye-ran: "Girls don't need to earn men's affection." / "Women aren't born to be liked by men."
Seo Eun-joo (to her hubby's other woman): "How much do you want? You entertained my husband, so you should get paid."
Kang Tae-wook: "I love you. And you'll come to love me too. I'll make it happen."
Did I mention that Ko Hye-ran is all about women empowerment? She even tells her junior Han Ji-won that if you let them (the higher-ups) trample on you now, they'll always do it. Ko Hye-ran is far from the perfect heroine but she's such a strong female figure you can't help but be in awe of her.
So why is the title Misty? Gee I don't know… maybe because of the fog? Lol.
Misty is available on Netflix.
Like this post? Subscribe to this blog by clicking HERE.
Let's stay connected: