I've watched Despicable Me, albeit I don't really know how many movies have been released. I remember the first one the most, mainly because of "It's so fluffy I'm gonna die!" lol.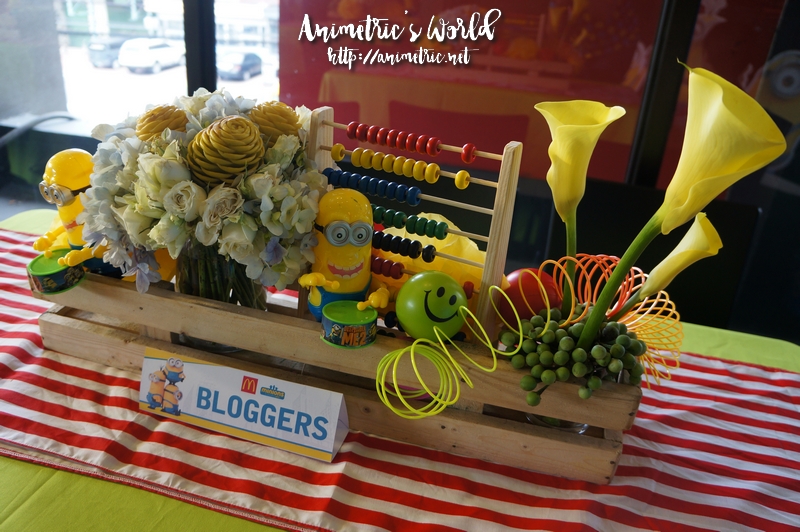 So anyhow, McDonald's Philippines invited us over at their West Avenue branch today for some fun with the Minions. Yes, as you probably know by now, the Minions will be available as Happy Meal Toys at McDonalds starting June 25. In fact, they had a pre-selling event wherein people could pay P949 for Happy Meal stubs and the assurance that they would be able to get a complete set of Minions as soon as they're available for claiming. I got an advanced preview of all ten (10) Minion Happy Meal Toys and here they are: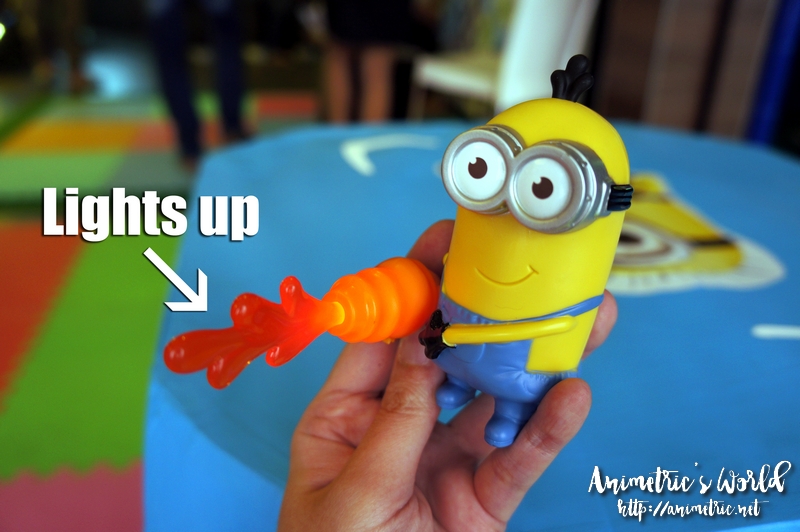 #1 Lava Shooting Kevin – Kevin doesn't shoot any projectiles, you just push a switch to make his lava gun light up. This is a photo of the lighted state, it was just so bright at the venue plus the gun is orange by default so it's not so obvious. So yes, this is safe for little ones.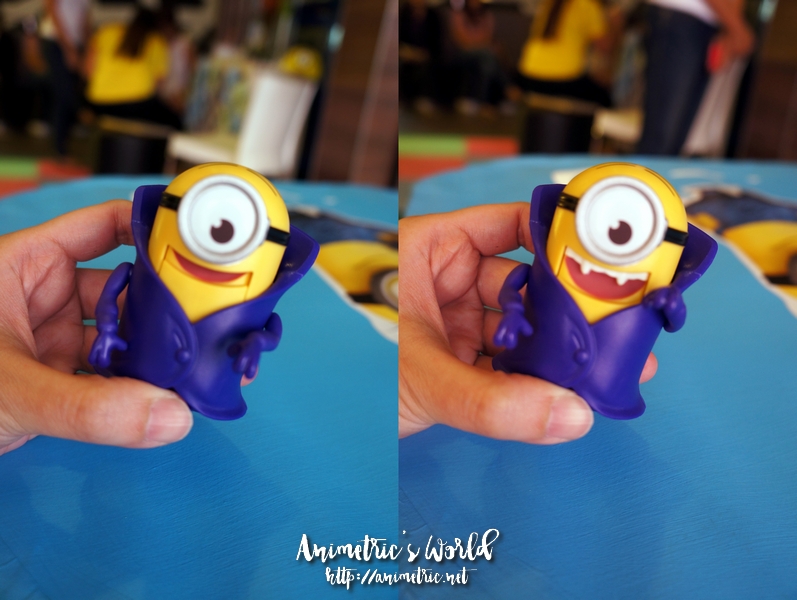 #2 Minion Vampire – A switch at the back of this Minion lets him bare his fangs. I like this one, lol.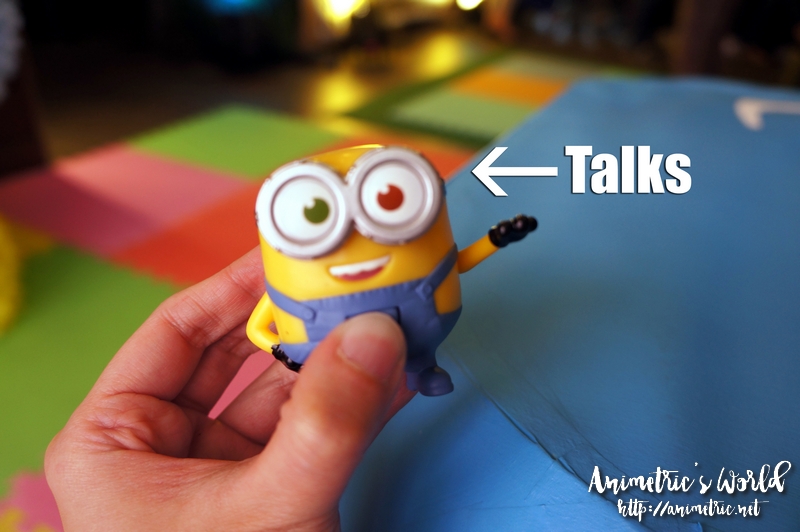 #3 Chatting Bob – Now this is a talkative one. Pressing on his jumpsuit pocket makes him chatter endlessly. I didn't quite understand what he was saying though, hahaha!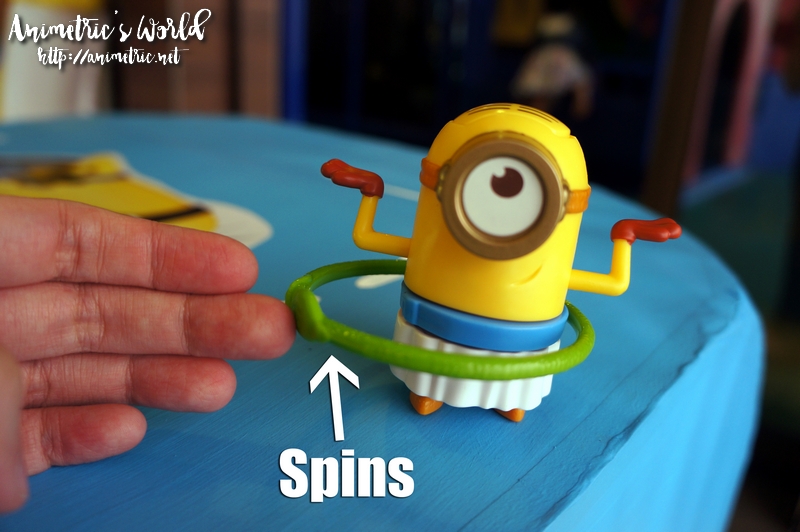 #4 Egyptian Hula Minion – This hula hoop goes round and round when you spin it. He looks like he's dancing… sort of.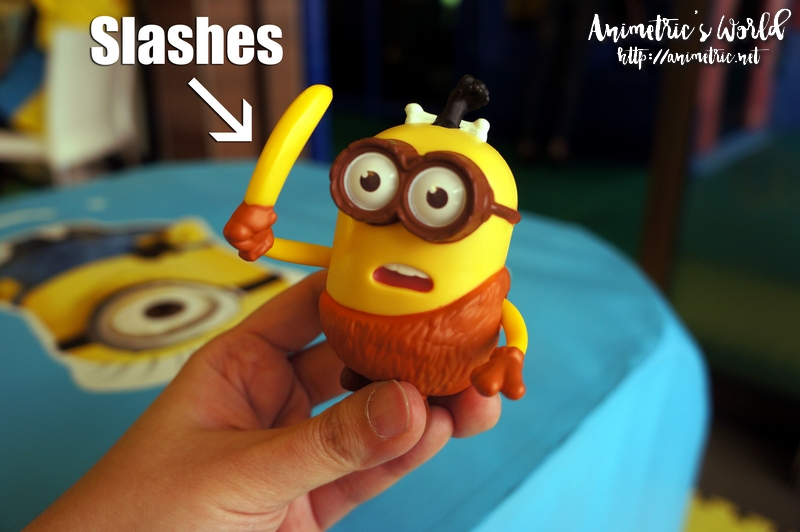 #5 Minion Caveman – Flicking the switch on his back makes him wield his banana in a slashing motion.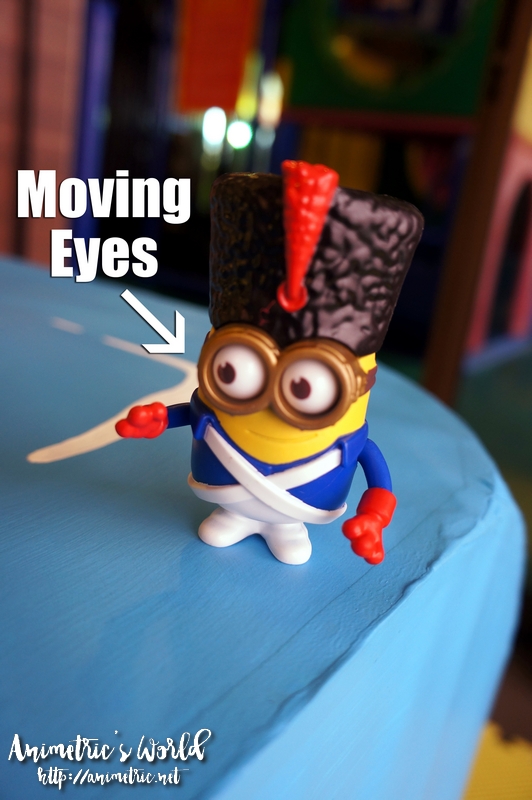 #6 Marching Minion Soldier – His eyes move to the left and to the right when you press the button on top of his hat.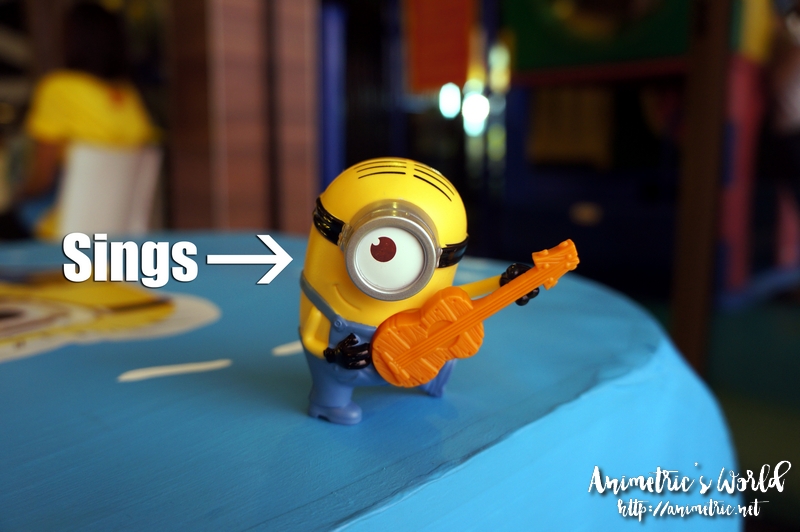 #7 Guitar Strumming Stuart – He rocks, literally. He can use his hands to move the guitar plus he sings.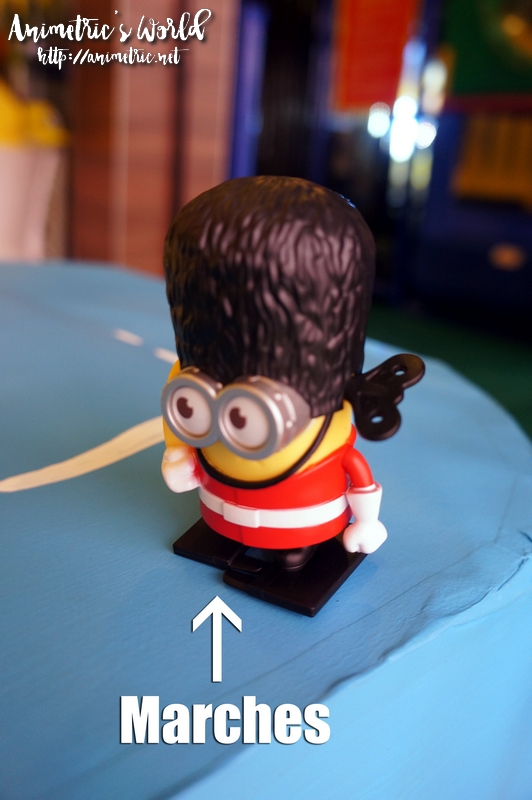 #8 Guard Minion – Wind the key at the side of his head and he will walk… er… march.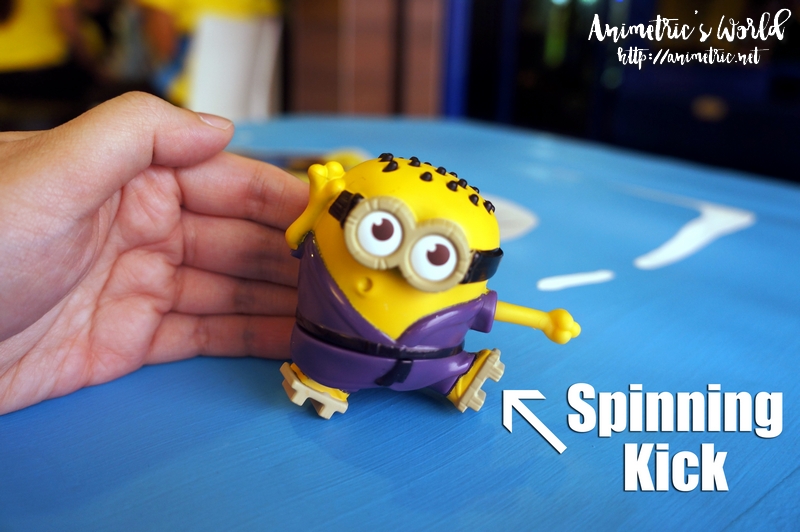 #9 Martial Arts Minion – This one will dazzle you with his spinning kick! I initially thought he was a Minion dressed as a burger bun, lol.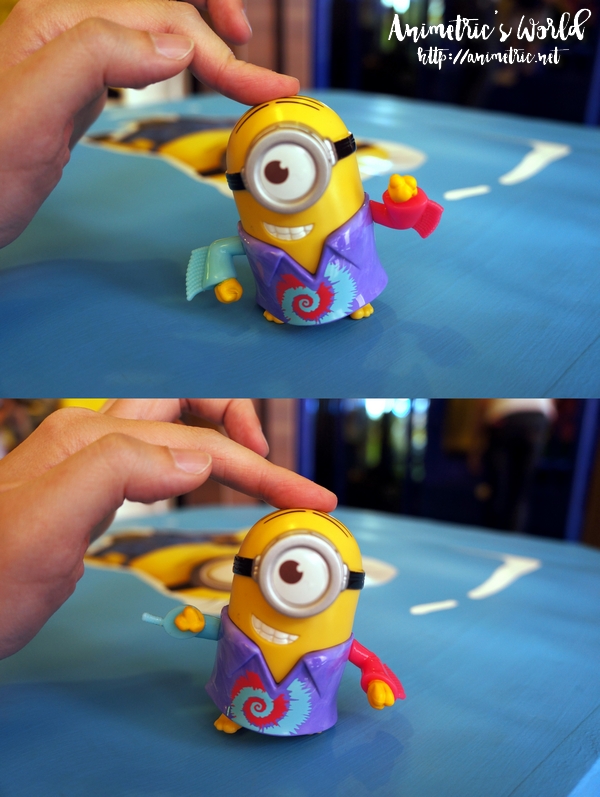 #10 Groovy Stuart – He grooves, meaning, you sway his head from side to side and his arms and legs follow the groove. Did I mention he's wearing a tie-dyed shirt?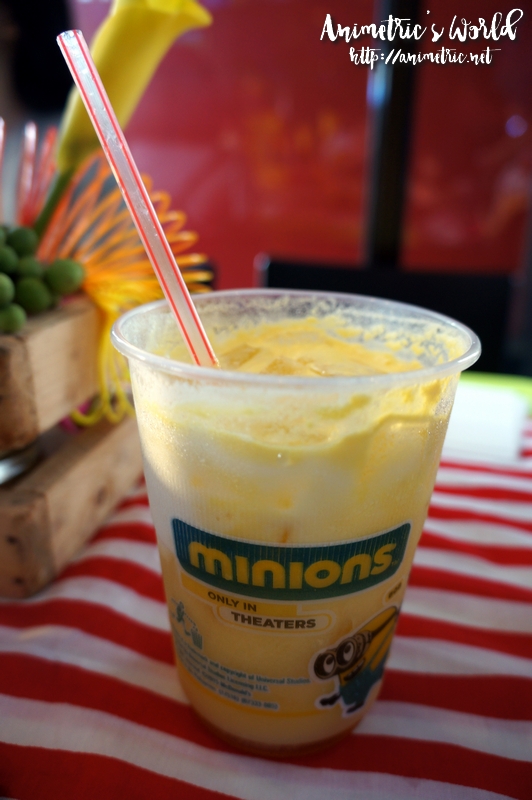 We were also introduced to the new McDonalds Minion-themed Desserts, starting with the Honey Banana McFloat (P27). It's Sprite with some syrup and soft-serve vanilla ice cream. I mixed it up so we can get a better feel/taste of it. Daughter and I agreed that it tasted like bubblegum!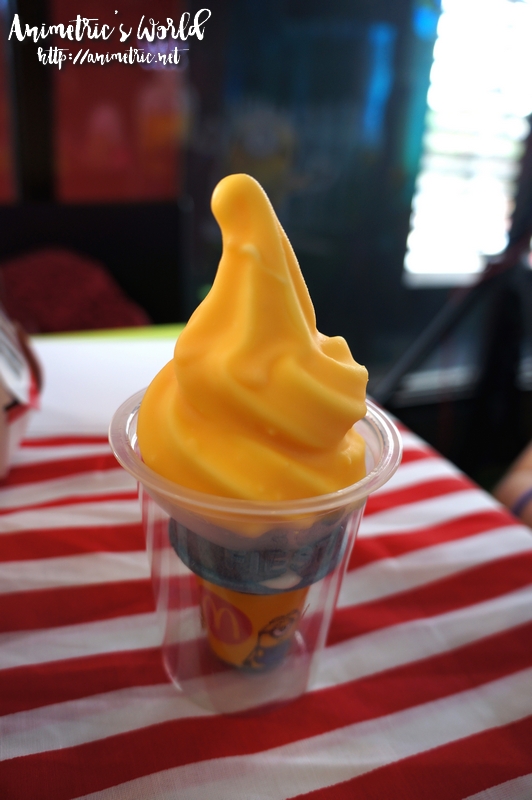 This is Minions McDip (P15). It's vanilla-flavored McDonalds soft-serve ice cream covered in banana-flavored crisp coating. I think it's banana-flavored white chocolate.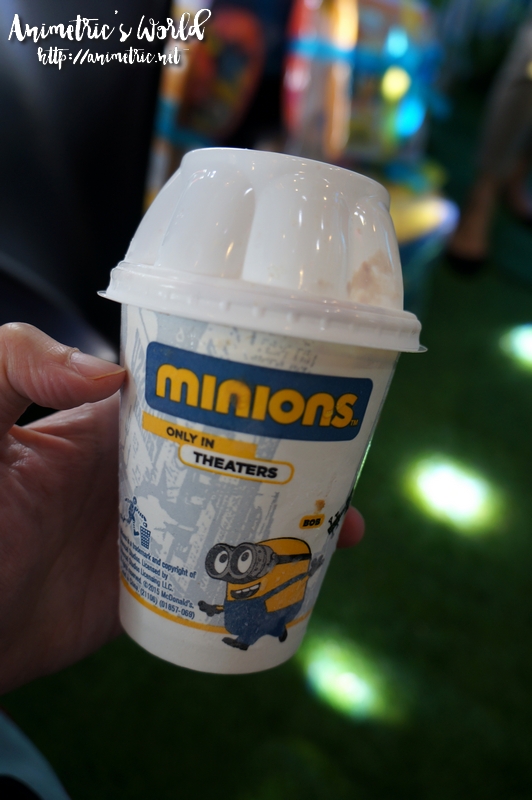 Since these last two desserts, Banana Crumble McFlurry (P50) and Banana McFlurry with Oreo (P50), come in the same container, I'm using the same pic. Banana Crumble McFlurry is made of mixed crushed graham crackers, banana white chocolate bits (same as the coating on the Minions McDip), and vanilla soft serve ice cream while Banana McFlurry with Oreo is Oreo bits, vanilla soft-serve ice cream, and banana white chocolate bits.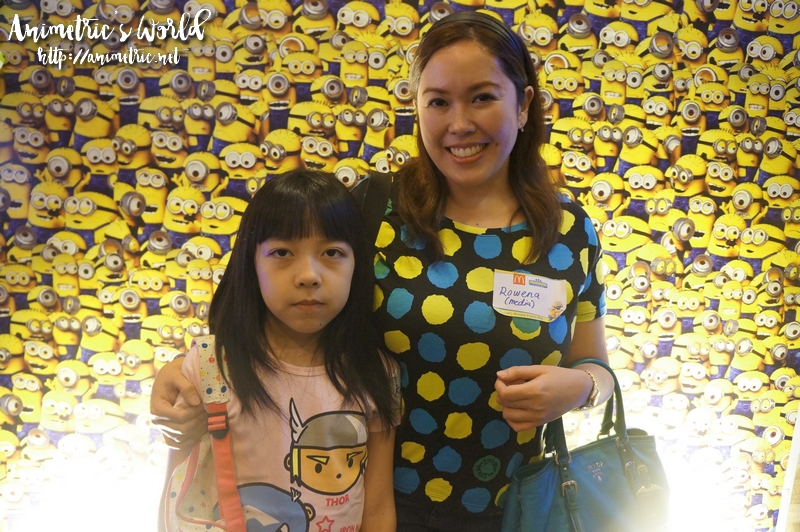 Thank you McDonalds Philippines for having us and for letting us get first dibs on all these Minions-themed goodies!
The Minions McDonalds Happy Meal toys and desserts will be available at all McDonalds stores nationwide staring June 25, 2015.
Like this post? Subscribe to this blog by clicking HERE.
Let's stay connected: