The Mi Bunny arrived at my doorstep bearing gifts — first was the Mi3 smartphone, the grand prize for Animetric's Favorite Things Year 6 this Feb. 18, 2015. Second was this little pink box containing Xiaomi's hottest new accessory. It's so new it isn't even on sale in the Philippines yet… it's the Mi In-Ear Swarovski Headphones!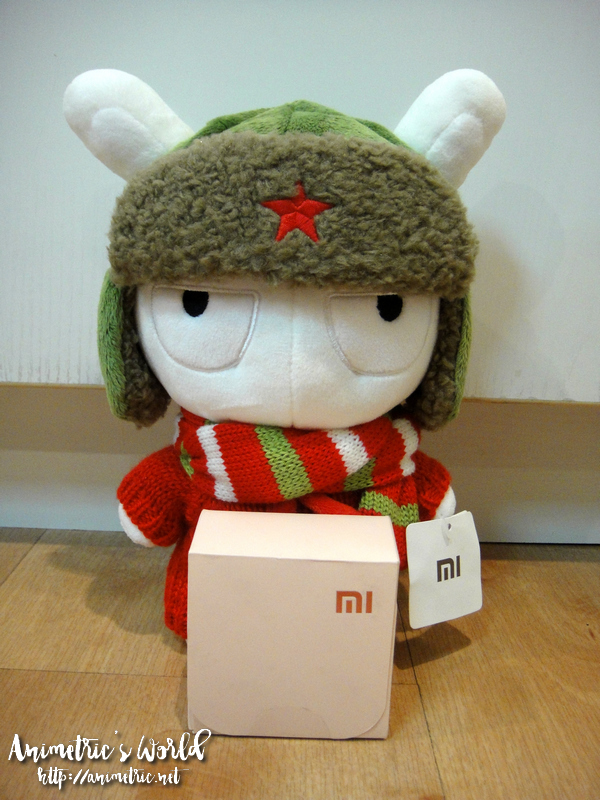 I was really really curious as to how the Mi In-Ear Swarovski Headphones would look.
The little pink box almost looks like it has jewelry inside.
Inside the box was this black velvet pouch and the Mi In-Ear Swarovski Headphones Crystal Pink. What makes this so special is the Swarovski crystal on each of the ear pieces.
I love the light pink color, it looks so fresh and clean!
The casing is pure genius too — silicone ear pads of different sizes and a metal clip are stored underneath the earphones.
This is how you roll… or unroll.
The earpieces are embellished with checkerboard-cut Swarovski crystal elements. They're so pretty!
Even the metal part of the earphones are tinted pink.
I love the wires on this pair. They don't tangle because they're made of kevlar fibers with a braided wire cover. The jack is gold-plated to reduce signal loss and provide better audio restoration.
There are also volume control buttons and another button at the back for answering the phone or pausing your music or video.
Of course I roadtested the earphones with my Mi3! I listened to all sorts of music and videos ranging from Taylor Swift to Katy Perry to Yuna Ito. I even watched RuPaul's Drag Race. There's a custom setting on the Mi3 for these earphones and it makes such a big difference if you tweak your settings to match. I couldn't stop listening, and I normally don't like using earphones to listen to music or video.
This is the clip you can use to fasten your earphones to your shirt or sleeve or whatever.
This is the velvet pouch you can store your earphones in. It has a magnetic closure so the opening snaps shut.
I'm really loving the Mi In-Ear Swarovski Headphones! Sorry I'm in pambahay mode, lol.
What I like about the Mi In-Ear Swaarovski Headphones:
They're very comfy. The silicone ear pads are soft and flexible, if you fit the correct size you can wear these for extended periods of time.
They sure are pretty! I think it's the first time I've seen Swarovski crystals on a pair of earphones.
They audio quality is great! I'm satisfied with the clarity and the volume.
It's convenient because there are buttons for controlling the volume and answering the phone.
These earphones are available at Lazada Philippines for P1,699 a pair.
What do you think? Now if only they'd come out with a Crystal Pink smartphone!
Like this post? Subscribe to this blog by clicking HERE.
Let's stay connected: