Melissa Philippines unleashed the Melissa Family Collection today. The Melissa Family Collection presents a mix of classic staples and updated favorites. It's their most massive drop so far — there were over 50 styles showcased at Manila House… and that's not yet counting Mel and Mini Melissa. It was shoe heaven, Melissa being my favorite non-athletic footwear brand.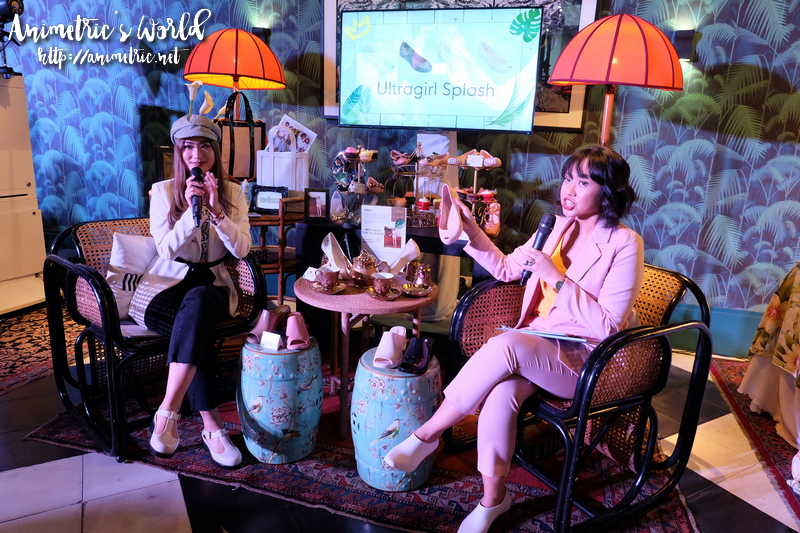 Since I don't think I can post 50+ photos without bogging everybody down, I'll be highlighting my faves from this afternoon's launch.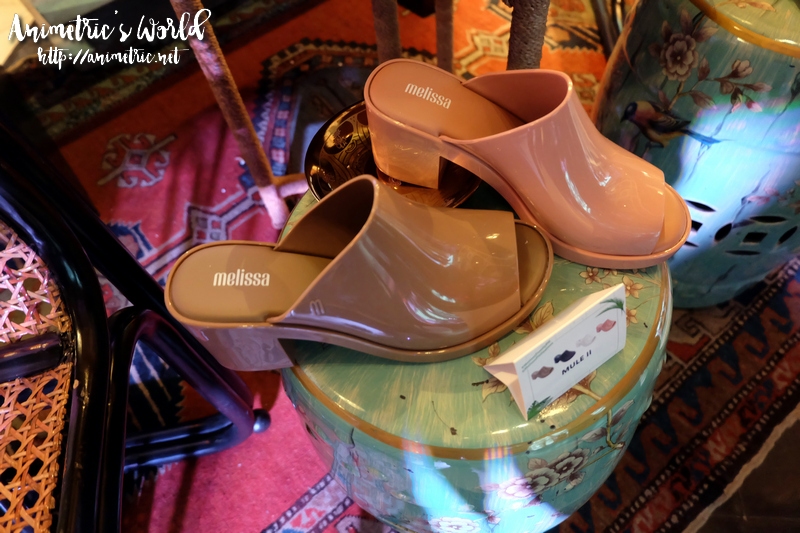 This is Mule II (₱3,295). I so want a pair, but it's slated for release in January 2019. It's simple and chic, a classic that would go well with just about everything. It comes in 4 colors: Beige, Old Rose, Brown, and Black. I think I want one in Old Rose.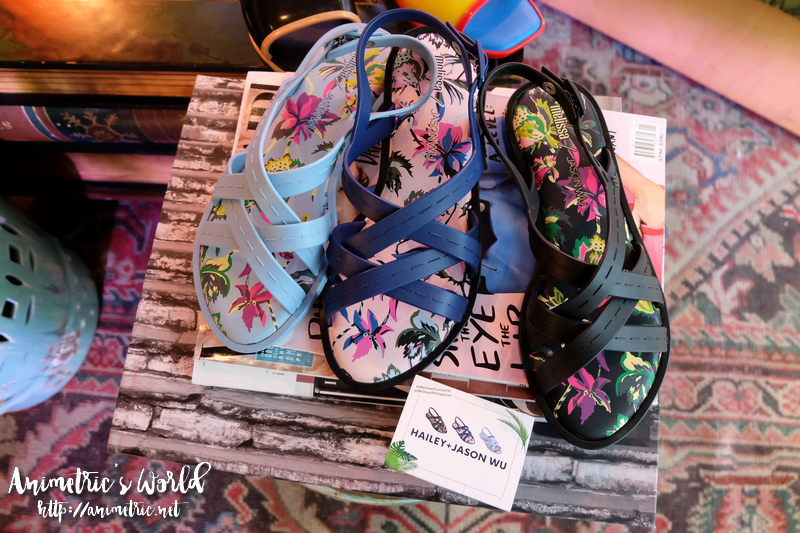 This is Hailey + Jason Wu (₱3,495). I love the line stitch pattern on the straps. It's a very feminine silhouette, perfect for slim feet like mine wahaha! The good news is, this one is already available in stores. I'm going to have to declutter to make space for these new styles.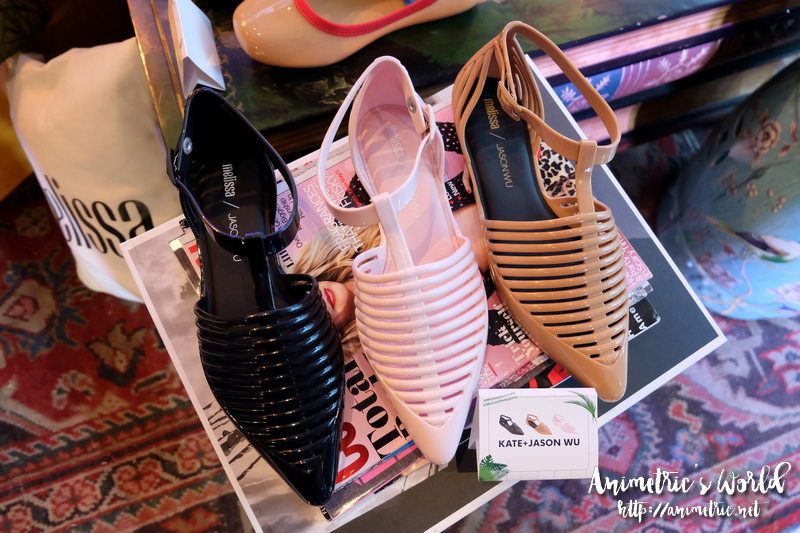 I don't have pointy shoes so Kate + Jason Wu (₱3,895) caught my eye. It's very sleek and classy plus it's also available in stores already.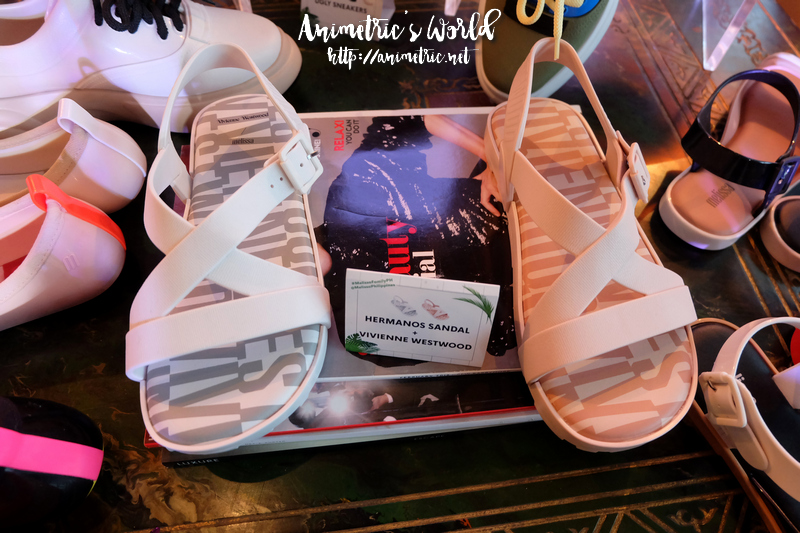 The Hermanos Sandal x Vivienne Westwood (₱5,495) is slated to come out in December. Maybe I should give myself a pair for Christmas lol.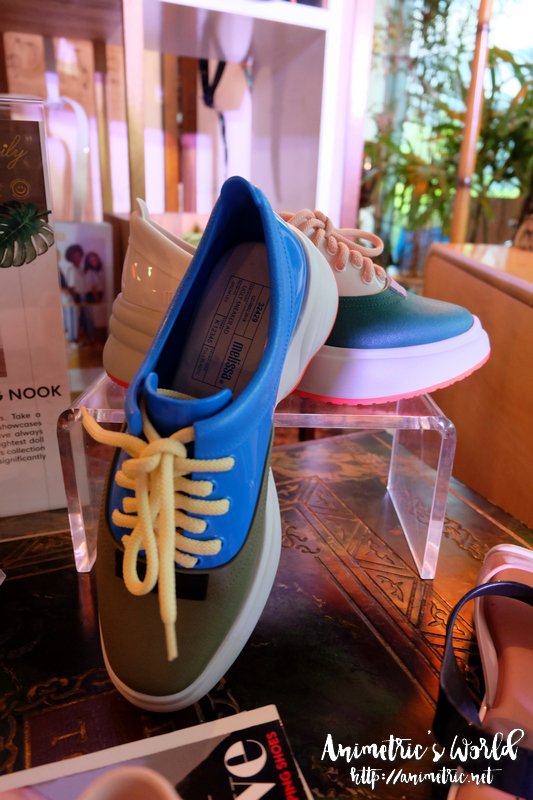 Ugly Sneaker (₱4,999) was quite a hit with people at the event earlier. I find it very retro, reminiscent of the stuff worn by characters in classic Archie comic books.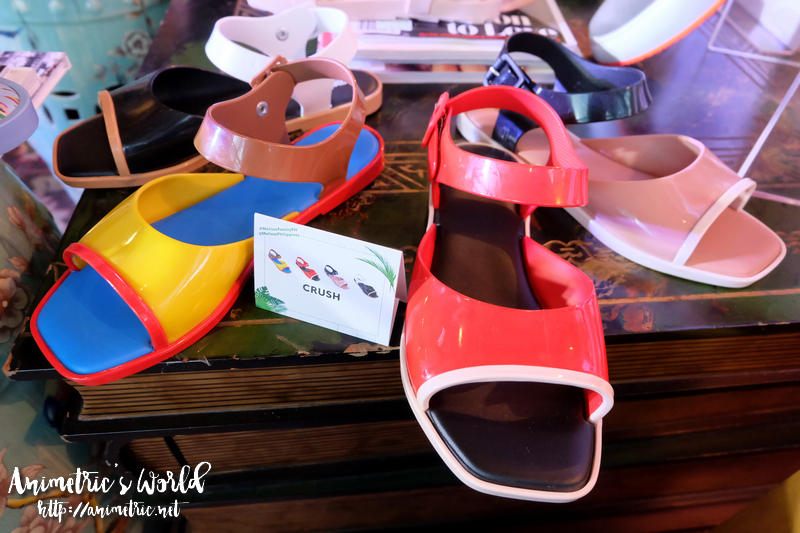 This is another October release — Crush (₱2,695). Very cute and colorful.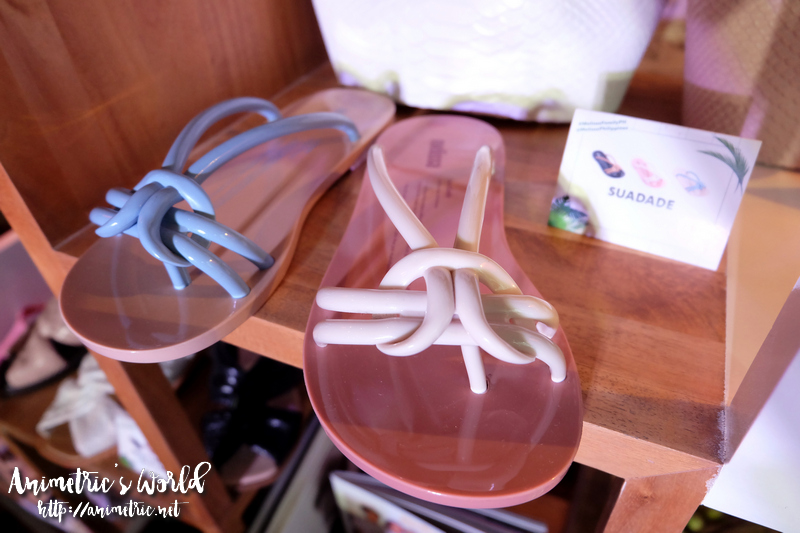 Suadade (₱1,999) would make a nice summer slip-on… which means it's okay for the entire year here in the Philippines lol. It's October already and it still feels like summer after all. This is due out in November.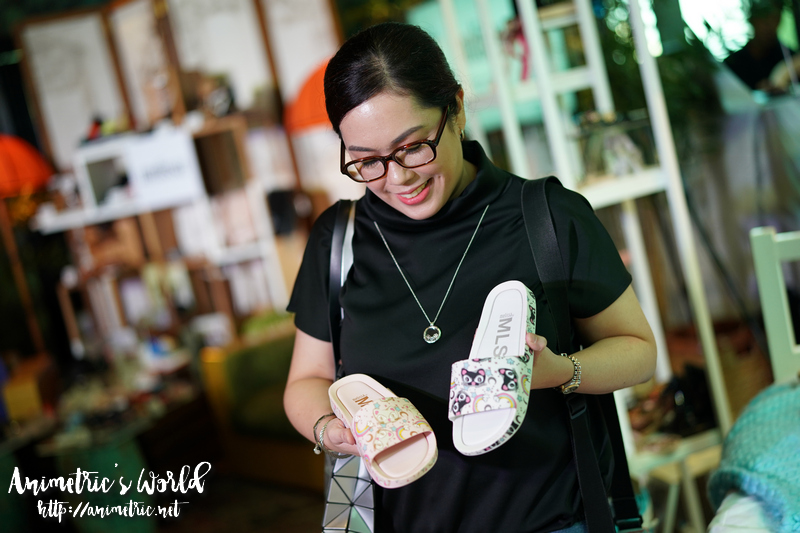 I'm not really a fan of footwer which resembles bedroom slippers but the Beach Slide 3DB IV (₱2,895) gave me all the Sailormoon feels.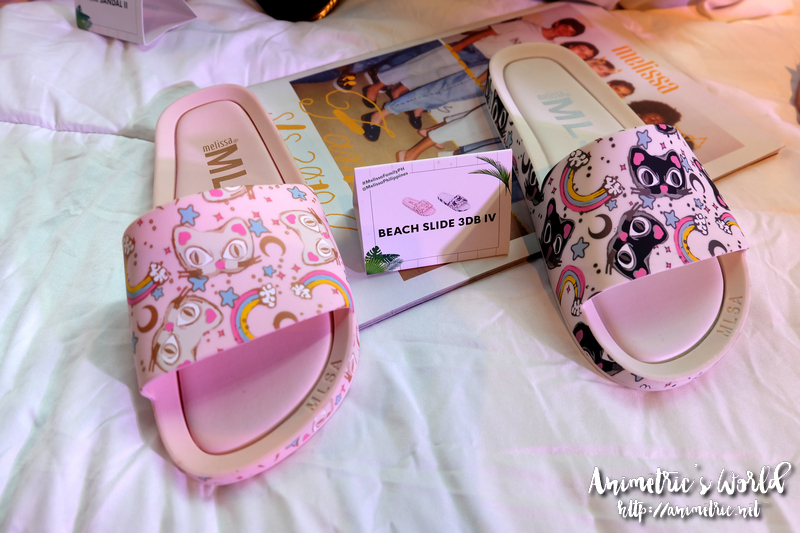 I want these as my house slippers darn it! These will be available in January 2019.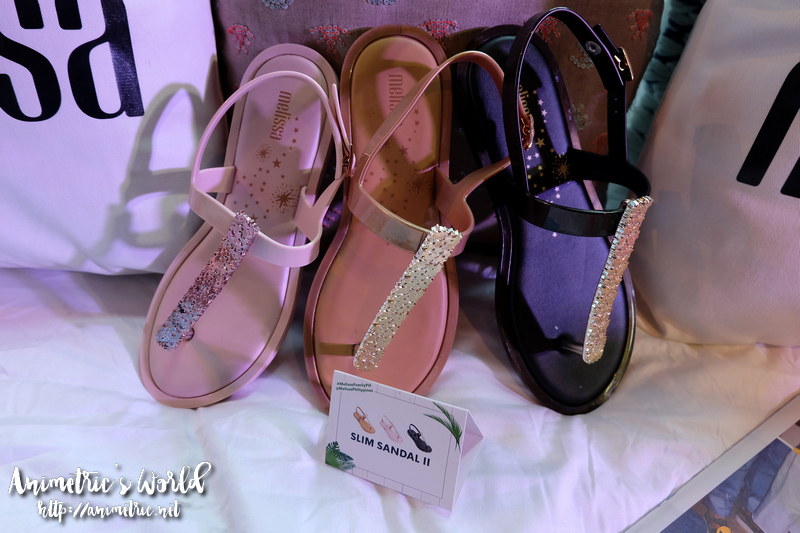 The Slim Sandal II (₱2,495) is already out in stores.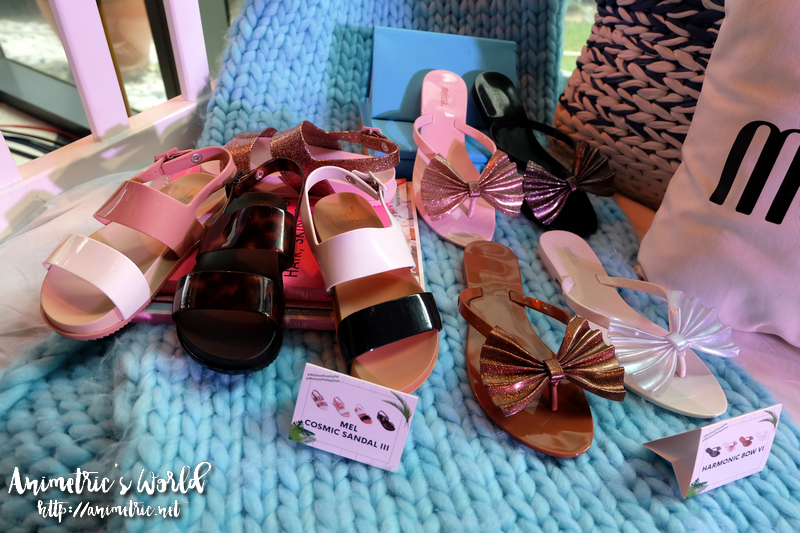 These styles are available for both tweens and adults — Cosmic Sandal III (₱2,495 Mel / ₱2,895 Melissa) and Harmonic Bow VI (₱1,695 Mel / ₱1,999 Melissa).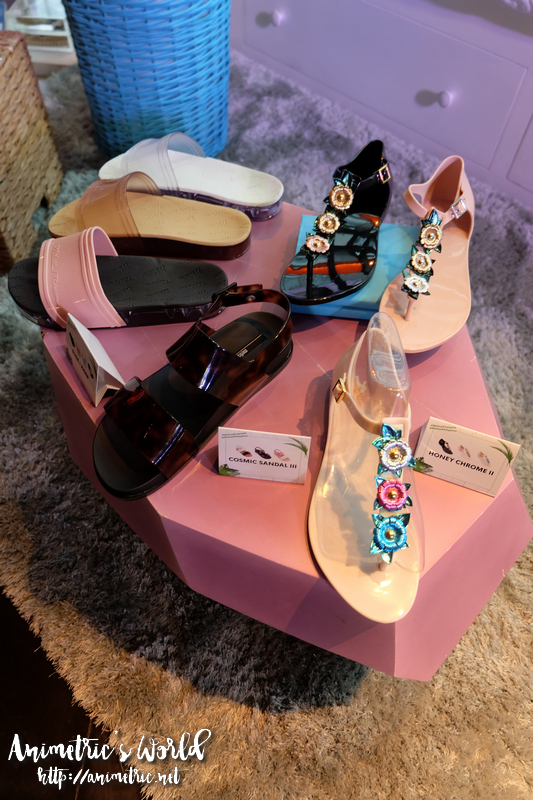 Honey Chrome II (₱2,995) with its dainty metallic flowers will be available Februray 2019.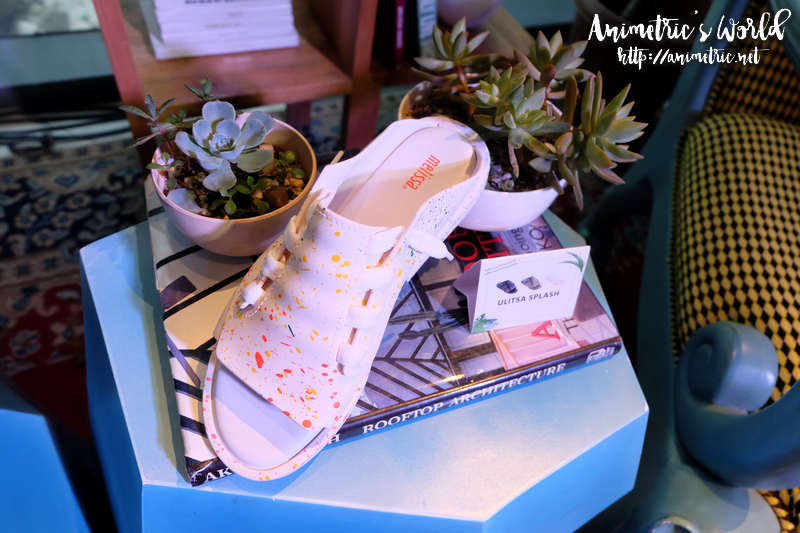 Ulitsa Splash (₱2,895) is the sneaker-sandal hybrid we want for style and comfort. It's coming this January 2019.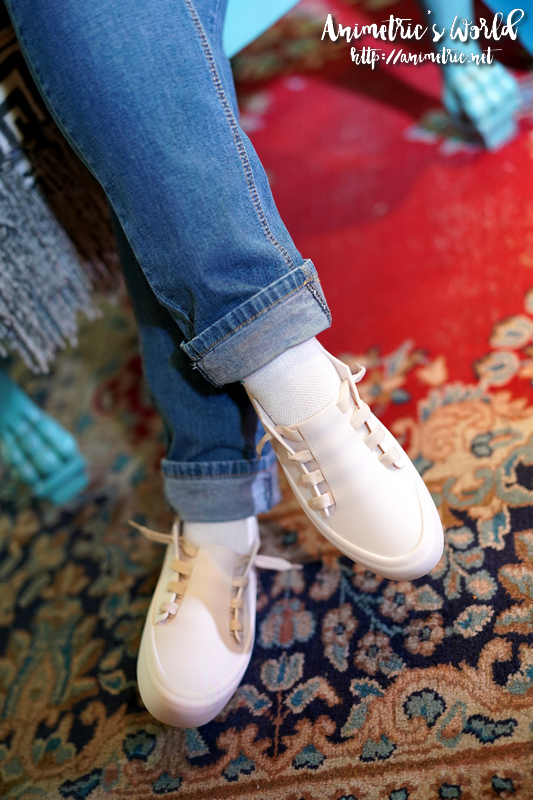 So the latest addition to my own Melissa collection is the Ulitsa Sneaker (₱3,495) which is already n stores. It's really comfy. I just started wearing it today and there was absolutely no break-in needed. I even drove from QC to BGC and back with them. This is my first pair of closed Melissa shoes. I'm always getting open-toed styles.
I suggest visiting the nearest outlet because what I posted here isn't even half of the Melissa Family Collection. Do try on the new styles and silhouettes — because Melissa has no half sizes so it's a good idea to get acquainted with the styles for your size. I'm a 7.5 so I usually need to get a 7. Since I've been buying and using Melissa shoes for years, I can already tell by the shoe shape which size I should get. If you're sure of your size, you can just order a pair from the Melissa Flagship Store on Lazada.
Like this post? Subscribe to this blog by clicking HERE.
Let's stay connected: