With the pandemic seemingly far from over, people are still losing their jobs while businesses struggle to say afloat. I visited a nearby mall recently and wow, so many stores were permanently closed. It was kind of depressing walking through the empty corridors lined with shuttered establishments. I thought we had seen the worst last year, but I really don't see things going back to normal anytime soon.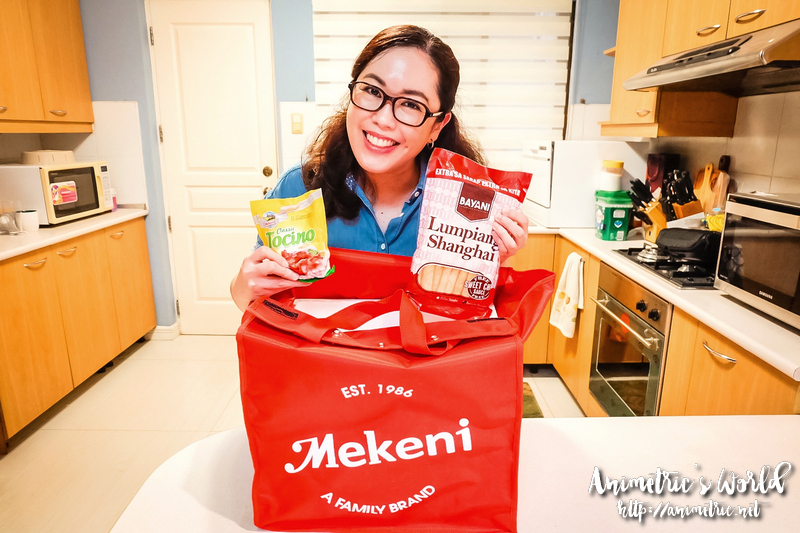 It's up to us to hustle… to find means to generate extra income for our families. So many people have started small food businesses because well, people have to eat. Unlike stuff like clothes and shoes which don't need to be repeatedly purchased, everyone has to eat every single day. To help more people kickstart small businesses, Mekeni launched the Mekeni Home2Home Partners Program last April 2020.
Those who are interested to start a small food business can do so by applying to become an official partner/reseller at the Mekeni Home2Home Partners Program. Home2Home partners can either sell Mekeni's family specialties online or from their homes. What's more, Mekeni guarantees business support all the way.
We've been trying out numerous Mekeni food products over the past few months, from hot dogs to ham to street food fare. It's been quite a journey, I really had no idea their product range was so diverse! I'm so impressed and we're haven't even tried half of their offerings. Anyway this time, we tried their tocino.
Premium meat cuts are seasoned to perfection. Wow, it smelled so good! I just put a bit of oil on the pan and fried the pork pieces until they caramelized.
So perfect when served on top of garlic rice! I go to work 3x a week so this is great as baon for me. It's more economical than ordering food for delivery. If you're a reseller, you can buy food for less too!
The Mekeni Home2Home Partners Progeam entails low investment costs and are customizable based on what you can afford to shell out. You can even choose to avail of a minimum package of P1,500 worth of products. What you see above is the Budget Negosyo Pack. You can earn a 26% profit for as low as P2,500.
This is the Bestsellers Negosyo Pack. For as low as P5,000 you can already make a 27% profit. Sound good?
Mekeni Home2Home Partners can enjoy the following perks:
Ready-to-post social cards
Ready-to-print tarp layout
Free business starter kit
Unlimited selling consultation
Products at wholesale prices
Exclusive promos, freebies, and so much more!
Would you like to apply for the program and start earning? You can do so at https://bit.ly/MekeniBusinessPartnerForm.
Hats off to Mekeni for extending a lifeline to Filipinos everywhere. 🙂
Like this post? Subscribe to this blog by clicking HERE.
Let's stay connected: