Ham is a staple at almost every home during Christmas season. Christmas ham reminds me of my dad, who liked eating it with quezo de bola. He'd have it for breakfast and merienda. Dad passed away some years back but Christmas ham will always remind me of him.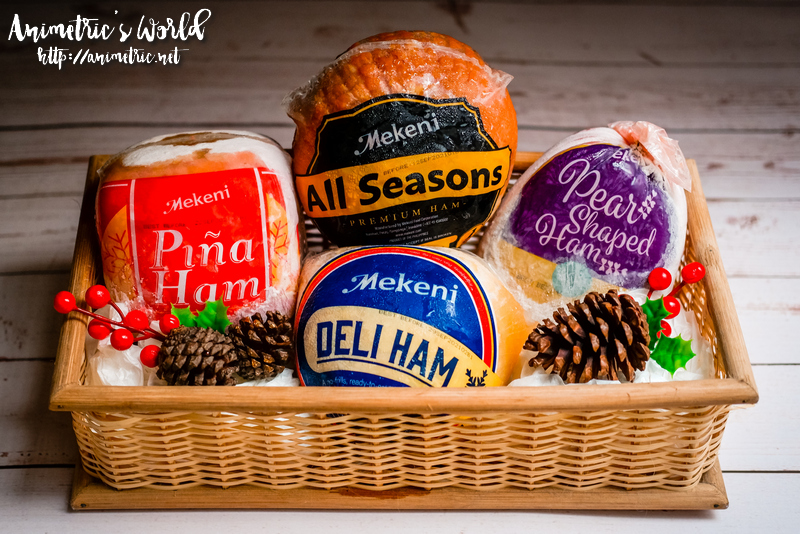 The year 2020 hasn't been easy for most of us. Amidst lost jobs, pay cuts, shuttered businesses, and the fear of catching COVID-19, it's one of the most challenging years ever. It's hard to stay positive but we must soldier on. Celebrating this holiday season need not be expensive. As long as we have our health and our loved ones close by, a simple meal can be a source of comfort. This is why Mekeni Christmas Ham comes in all shapes, sizes, and prices:
Pear-Shaped Ham (800g for P260) –  On a tight budget? You can still make the holidays more festive for the whole family with this lean and juicy boneless ham!
Piña Ham (1kg for P330) – With the right balance of smoky, sweet, and salty, this ham is perfectly seasoned and glazed with a rich coating of pineapple sauce. All you need to do is slice and enjoy. 🙂
Deli Premium Ham (1kg for P500) – No frills and ready-to-eat, we love the sweet-savory taste. It's great for cooking too!
All Seasons Premium Ham (1kg for P580) – My personal favorite — this ham is soooo good I just air-fried in my oven to heat it and brown the edges then sliced and served it to my family! This is my pick for our Mekeni Christmas Ham! 😀
As I mentioned earlier, Deli Ham is great for cooking. I made pasta sauce with it. Combined chicken broth, cream, diced ham, garlic, butter, thyme, basil, and parmesan cheese. I used a bit of flour to thicken the sauce a bit. The sweetness of the ham makes all the difference. It's so juicy too!
I topped the pasta with chili flakes and dried parsley before serving. Delicious!
This is our Mekeni Christmas Ham, the All Seasons Premium Ham. I rubbed a bit of coco sugar all over the ham and then air-fried it for about 20+ minutes in our smart oven. Love how the sides browned with glaze while the inside was warmed perfectly. I sliced the ham afterwards and wow, the meat was so juicy and perfect!
It's sooo good! My dad would've loved this.
Mekeni hams are available at Mekeni Food Outlets, Mekeni Home2Home Delivery via Lazada, wet markets, and other online platforms. Everyone can have a #MerryMekeniChristmas! 😀
For more information, promos, and updates, log on to the official Mekeni Facebook Page.
Like this post? Subscribe to this blog by clicking HERE.
Let's stay connected: