Although Metro Manila has graduated to GCQ (General Community Quarantine), I know that we've only reached this point due to necessity. People's funds are running out and so businesses need to reopen. The virus is still very much out there, in fact cases are increasing daily. That said, I minimize going out as much as I can. I still have most of our essentials delivered. It's especially frustrating when I go for supply runs only to find stuff I need aren't in stock.
Anyhow, I've discovered an entire roster of suppliers in the area around me here in Quezon City. Since they're in the vicinity, it's very easy to pick up stuff or have them delivered. One such supplier is Sally Sari Store. Sally Sari Store has everything from ready-to-cook fare like USDA Angus Beef Tapa (P320 / 500g), Chicken Tocino, Homemade Longganisa (P240 for 12 pcs), etc. to eggs by the tray. These are Free Range Brown Eggs which go for P250 per tray of 30 pieces. Definitely cheaper than eggs I get from the supermarket.
We like the Homemade Skinless Longganisa (P240 for 12 pcs). They're very easy to cook straight from the freezer. Definitely a lot better tasting than the last pack of commercial longganisa I bought from the supermarket.
The USDA Angus Beef Tapa is a tad too flavorful for me but it would go well with steamed white rice and fried eggs.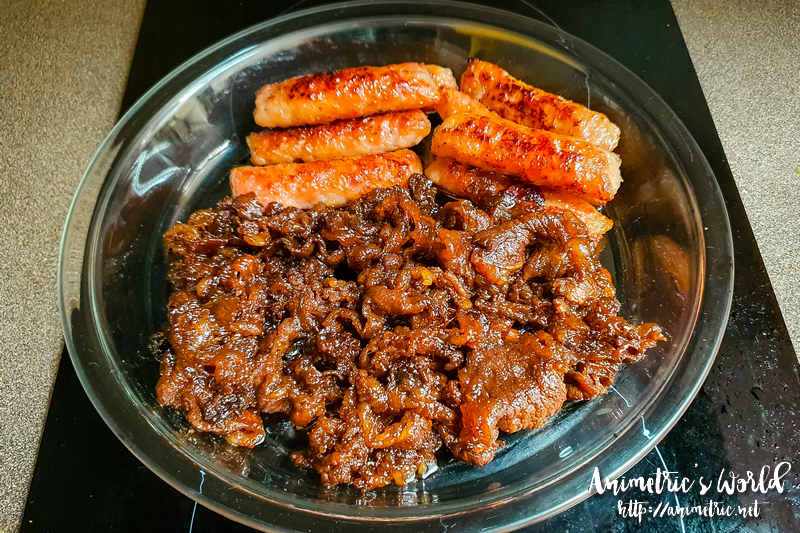 I served these for lunch along with a sunny side up egg for each member of the family.
The eggs are of good quality. The yolk is golden and the shell is just the right firmness. I usually get Bounty Fresh for something like P120 per dozen, so that's about P10 per egg. When Bounty Fresh isn't available (and it isn't most days *sigh*) I need to settle for unfamiliar brands. I've gotten really fragile eggs which break so easily and have pale yolks. Happy to report that Sally Sari Store's Free Range Brown Eggs are of good quality, the type I like. They cost around P8,33 a piece too so it's cheaper than my usual brand.
Aside from meat and eggs, Sally Sari Store also carries canned goods, sauces, juices, etc. You can find their complete pricelist and ordering info at https://www.instagram.com/sallysaristore/. Their delivery / pick-up points are New Manila, QC and Tondo, Manila.
Like this post? Subscribe to this blog by clicking HERE.
Let's stay connected: