Happy Monday everyone! Today is a first. I'm reviewing Maybelline Dream Bouncy Blush (P429). I normally do not use blush because I feel I don't really need it, plus it sparks bad memories of women with glaring diagonal blush lines across their cheeks. So yes, this is my first ever blush review.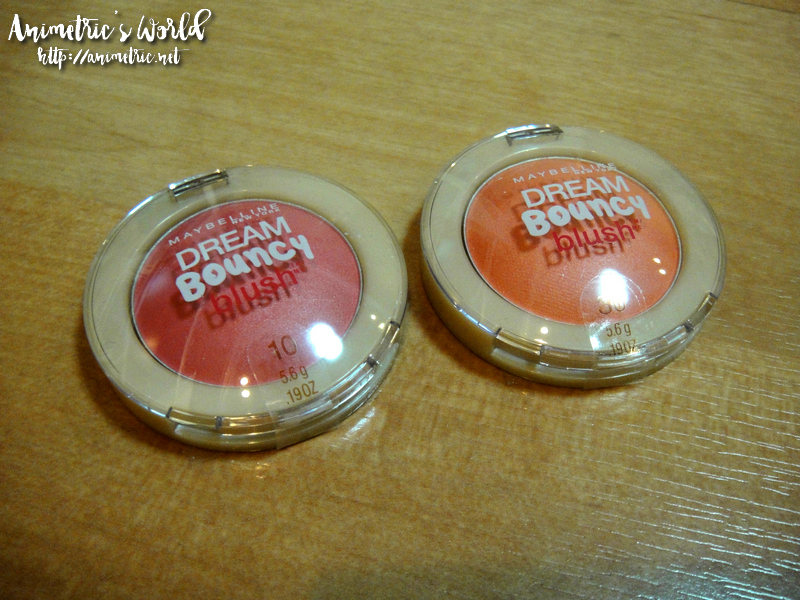 Anyhow, Maybelline Dream Bouncy Blush was just too interesting to pass up.
I got these from the Maybelline Dream Perfection launch, Maybelline Dream Bouncy Blush in Pink Frosting (above left) and Candy Coral (above right).
These blushes live up to their name. When you touch it, it feels spongy, springy, and bouncy… lol. Maybelline Dream Bouncy Blush is definitely not your ordinary cream blush. During the event, Maybelline Philippines' makeup artists applied this blush on the models using their fingers, so I did the same.
These are the two shades. They look dark but that's because I put on a lot. Don't worry, these go on sheer and are buildable so it's up to you how light or dark you want them to appear.
I just used my fingers to sweep some Pink Frosting across my cheek. I love the light, natural flush Maybelline Dream Bouncy Blush gives. I'm not a blush type of person but I can definitely get used to this! Parang rosy cheeks lang, lol.
What I like about Maybelline Dream Bouncy Blush:
It gives you a nice natural-looking glow.
It doesn't come across as powdery and fake like other blushes I've tried.
It's reasonably priced at P429 per shade.
It's easy to apply, all you need are your fingers. No fancy tools or brushes required.
It's buildable, as I've mentioned, so you control how intense you want the color to appear on your skin.
Downside? None! I'm actually surprised by how much I have come to love this product because as I've said, I normally don't use blush. Love love love.
Maybelline Dream Bouncy Blush is available at all leading department stores and drugstores nationwide.
Like this post? Subscribe to this blog by clicking HERE.
Let's stay connected: