Last December, my daughter and I baked (for real!) for the very first time thanks to Maya. We enjoyed the activity so much we were only too happy to do it again as soon as we came back from the US. This time we would be baking cookies using Maya All-Purpose Flour.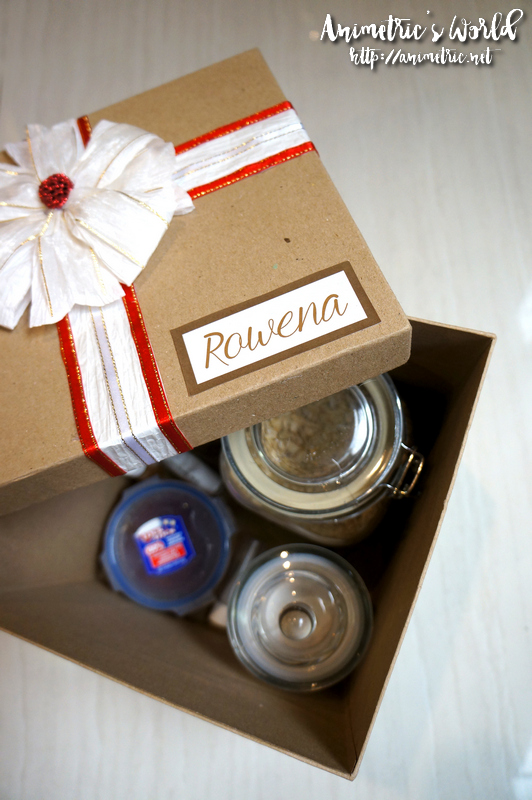 And so we opened the gift box labeled "Oatmeal Honey Cookies"… all the ingredients we needed were inside!
I just love the Disney Princess packaging of Maya All-Purpose Flour!
My daughter knew how to grease and line a pan now since I taught her last time.
She wanted to do most of the work.
She found it challenging trying to cream 2 whole bars of butter.
We got to a point where we were creaming all the ingredients together with all sorts of implements lol!
Eventually we did it. My daughter was so amazed at how smooth everything was afterwards.
We actually found it more challenging to bake cookies compared to cake.
It became even more challenging mixing the dough when we started adding all the dry ingredients like Maya All-Purpose Flour. We were mixing for quite a while. "This is a bit harder than making a cake but it's fun," my daughter remarked.
After everything was combined, we chilled the cookie dough for 30 minutes. My daughter asked if she could taste the dough and I said yes. It's just like what American kids do in the movies haha! She said it's yummy and proceeded to eat the dough off our whisk and spatula when I told her we were done with them.
We used an ice cream scoop to transfer cookie dough onto the baking sheet, leaving space in between balls of dough.
We were supposed to use the rectangular baking tray but it wouldn't fit inside our oven so we used the circular one instead. My daughter couldn't wait to eat the cookies!
After taking the cookies out of the oven, I transferred them to another tray to cool. They smelled soooo good!
Oatmeal Honey Cookies? Mission accomplished! We baked another batch so we could have a dozen to share with the entire household and we had them for merienda with some cold milk. I stored the remaining dough in the refrigerator so we can have freshly baked cookies tomorrow.
Our Oatmeal Honey Cookies turned out nice and chewy, just the way we want them! Yummy! Freshly baked cookies are the best so I think we're going to be doing this more often from hereon out. I'm sharing the recipe for Oatmeal Honey Cookies here so you can try it at home. Steps marked with a "K" are kid-friendly! 😀
Baking is turning out to be a great way for my daughter and I to bond. I love getting her to do other things aside from playing video games and baking is a lovely, educational activity she and I happen to enjoy doing together. Thank you Maya for making our kitchen a magical place where yummy things happen!
Like this post? Subscribe to this blog by clicking HERE.
Let's stay connected: