I'm a couch potato. Not by choice though. The kind of work I do entails that I sit in front of the office computer all day long. When I get home at night, I have my blog to attend to so that means even more time in front of the computer. One of my new year's resolutions is to become more active and so far I've managed to insert one session of stationary biking since 2016 started. LOL.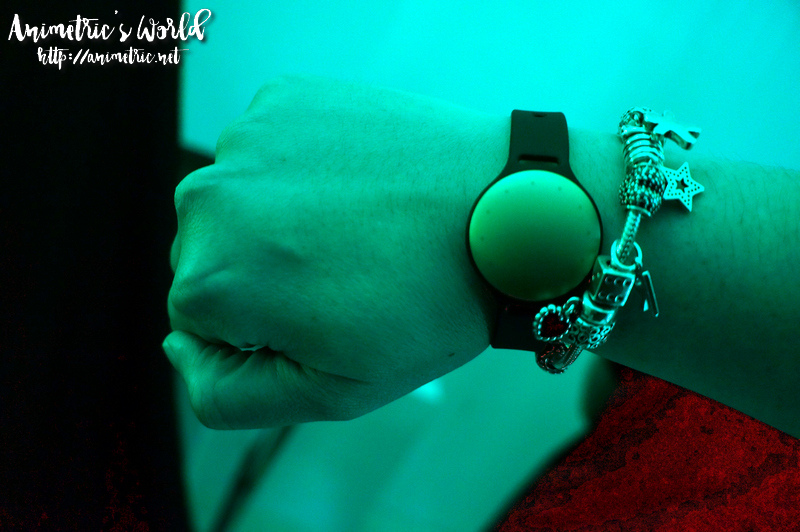 Sometime last week I was invited by Manulife to the launch of its latest program, ManulifeMOVE. ManulifeMOVE is an innovative program that rewards its members for leading an active lifestyle. The concept is simple — the more you move, the less you have to pay for your premium.
You can participate in ManulifeMOVE by buying any of the eligible Manulife products (Manulife Health Choice, Adam, Eve, and any Manulife product with critical illness or hopsital income benefit riders) from now until March 31, 2016. Those who avail of these products and make an initial premium payment of P5,000 can join ManulifeMOVE and claim a MisFit Shine fitness tracking device.
So anyway upon arriving at the event we were loaned MisFit Shine fitness tracking devices synched with a smartphone pre-loaded with the ManulifeMOVE app (available on iOS and Android). There was a series of activities we could engage in. The top 3 people with the most steps recorded on the app would get to take home their very own MisFit Shine fitness tracking device.
Yes I played Hopscotch… in heels… lol!
There was also a Hula Hoop booth, a step exercise booth, and a video game dancing booth. I tried them all.
Richard Yap, one of Manulife Philippines' brand ambassadors, demonstrated how we could get a move on. Richard said his goal was to move an equivalent of 10,000 steps a day. You know that's actually easy when you're travelling but if you have a desk job like I do it's very challenging.
Richard went head-to-head against Manulife Philippines President and CEO Ryan Charland on an exercise machine to see who could get more steps on the fitness tracker.
A ManulifeMOVE member can earn premium discounts with at least 5,000 steps a day — with that they get 5% discount off their premium. By moving more, they pay less because 7,000 steps gets them 7% off while 10,000 steps gets them 10% off. The ManulifeMOVE app also gives tips on how to stay active and healthy.
According to Richard Yap, ManulifeMOVE is the perfect way to kickstart 2016 and I agree! I just need to find more spaces to move around in more.
For more information about Manulife MOVE, visit any Manulife branch or call Manulife Customer Care at (02)884-7000 Monday to Friday from 8am to 5pm. You can also email phcustomercare@manulife.com.
Here's to a healthier and more active year ahead!
Like this post? Subscribe to this blog by clicking HERE.
Let's stay connected: