When you have kids, you must have potatoes. Kids and potatoes go together like burgers and fries. For some reason it's the one piece of produce that almost all kids I've ever known like to eat. I can make French Fries, Potato Chips, Hash Brown, Mashed Potatoes… the possibilities are endless. For my kids, I choose US Potatoes.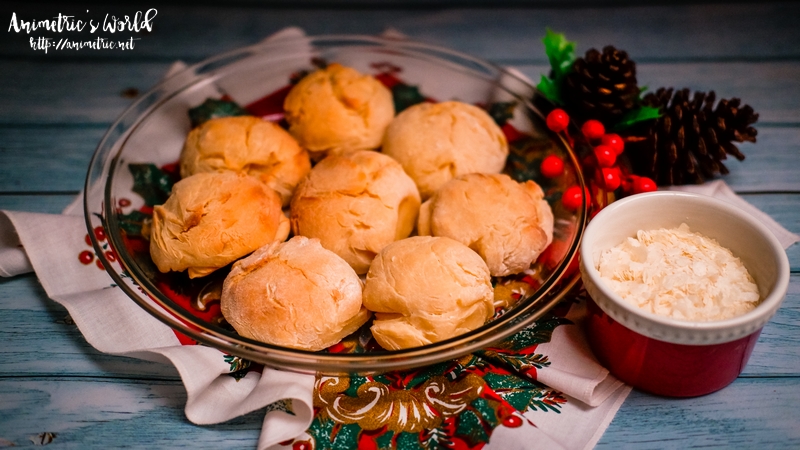 Recently, I had the chance to work with a form of US Potatoes I had never used before — dehydrated potato flakes. I usually buy fries and wedges from USP brands like Lambweston and McCain. I didn't want to make mashed potatoes because that seemed like the usual option. Besides, it wouldn't be much fun just adding water, milk, and salt then mixing them together.
Anyway, I made Potato Biscuits, the kind you serve with fried chicken or drizzle with honey. Since it's my first time to make this, I think I used a tad too much flour. I've yet to perfect the recipe but adding dehydrated potato flakes made the biscuits a lot more dense and filling… not to mention more nutritious.
Did you know that…
Potatoes are fat, sodium, and cholesterol-free? According to the 2010 Dietary guidelines by the USDA and Department of Health and Human Services, potatoes have no cholesterol or saturated fat. Diets low in cholesterol and saturated fat may reduce its risk of heart disease. That means potatoes are good for our heart health!
Potatoes provide carbohydrate, potassium and energy you need to perform at your best. They are more energy-packed compared to other produce and they contain more potassium than a banana.
Medium size potatoes with skin on (148 grams) only has 110 calories per serving. This makes it an ideal option for people who would like to manage their weight and yet still have enough energy to make it through the day's activities. It helps that they are already palatable with just a little salt so you don't really need to pile on the ingredients to make them tasty.
As per the US Potatoes website, processed potatoes (such as dehydrated and frozen potatoes) deliver the same nutrients as fresh ones (such as potassium, vitamin C and fiber), but the amounts will vary depending on the form of potato.
As I've mentioned earlier addition of dehydrated potato flakes to regular biscuits levels up the dish to make it more filling and nutritious. I'm already trying to think of other dishes I can cook with this. 😀
You can purchase dehydrated potatoes from baking supply stores. Fresh potatoes like russets and fingerlings are currently available in supermarkets in Metro Manila and Cebu. Frozen potatoes are in stores year-round. For more information, log on to the official Potatoes USA-Philippines Facebook or Instagram pages.
Do you have a potato recipe you'd like to share? It doesn't have to use dehydrated potatoes like I did, fresh potatoes will do. Post on IG and tag @animetric and @potatoesusaphl with the hashtag #AnimetricXUSPotato. The best recipe will win a US Potato gift pack which will be delivered to your doorstep via Grab. 🙂
Like this post? Subscribe to this blog by clicking HERE.
Let's stay connected: