When I got this Calpol Make No Mistake package in the mail, I was reminded of the days when my kids were a lot younger. Then I realized a couple of years from now both kids will be teens. Eventually both will be adults. I don't even want to think that far yet. I don't know if I can let go.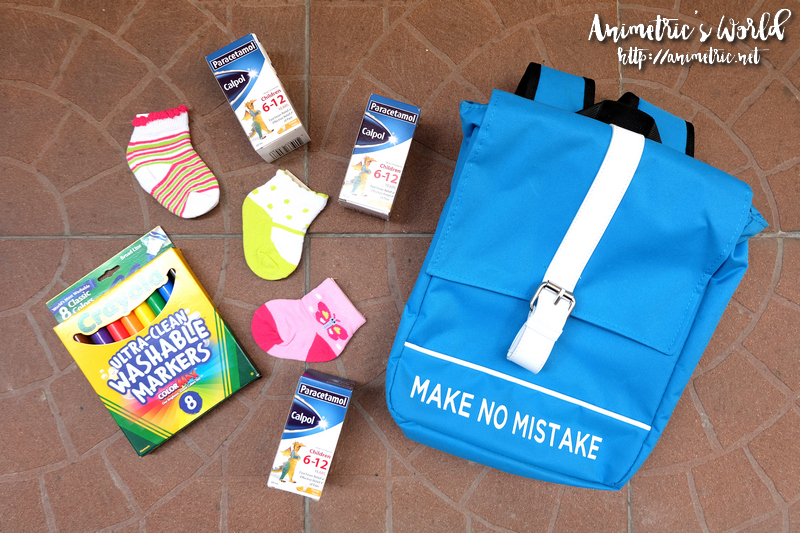 I currently have a tween and a teen. My younger child is 11 and so yes, she still takes Calpol whenever she has fever.
This photo was taken back in 2009. My kids were 8 and 4 respectively.
Calpol is telling me to Make No Mistake. Looking back, one parenting mistake I made which I will never forget was to leave my then 6-month old roly-poly baby boy to his own devices on our bed. I figured hey our bed is pretty big (we use a California King bed) and so he should be okay. He was my first baby. I underestimated just how restless 6-month old babies can get. I don't remember what I was doing but I recall hearing a thud. Then I saw my baby on all fours on the floor. He fell! I panicked. He seemed okay because he wasn't crying or anything, he just looked surprised. I was mad at myself for the lapse in judgement but I was also thankful that he wasn't hurt.
This photo was taken in Macau also back in 2009.
This photo was taken in Los Angeles last December 2015.
Both my kids are so independent now. But one thing will never change — when they're not feeling well they'll always look for mommy, lol.
One thing I've always had at home ever since I had a baby was Paracetamol for fever. It's about as much a necessity as vitamins. You never know when you'll need it — when kids get vaccinated, when they start growing teeth, when they catch a cough or cold… the last thing you want to do is rush out and drive through traffic just to get some the moment you need it. My tween daughter takes Calpol 6-12 (P120+ per 60ml bottle) whenever fever strikes.
When I was a little girl, my younger sister had a really high fever which caused her to have convulsions. We rushed her to the hospital where she was confined for a few days. That said, I'm always apprehensive whenever any of my kids have a fever. We always give them paracetamol around the clock so that the fever is kept in check.
I'm so glad Calpol threw in this dosing wheel so I don't have to keep asking our pediatrician just how much Calpol I should give my daughter lol! All I need to do is aim the bar at her current weight and I'll know exactly how much Calpol she should take. If you don't have a dosing wheel, you can use the Dosage Calculator at http://www.calpol.com.ph/dosagecalculator.html.
Calpol is available at all leading drugstores nationwide.
Like this post? Subscribe to this blog by clicking HERE.
Let's stay connected: