I can never resist a nice facial mask. What more a whole line of beauty products consisting solely of masks? Let's welcome LUKE Total Skin Solution to the Philippines! LUKE Total Skin Solution has masks for just about every skincare concern. That means a wide variety of full face sheet masks, nose strips, and eye patches!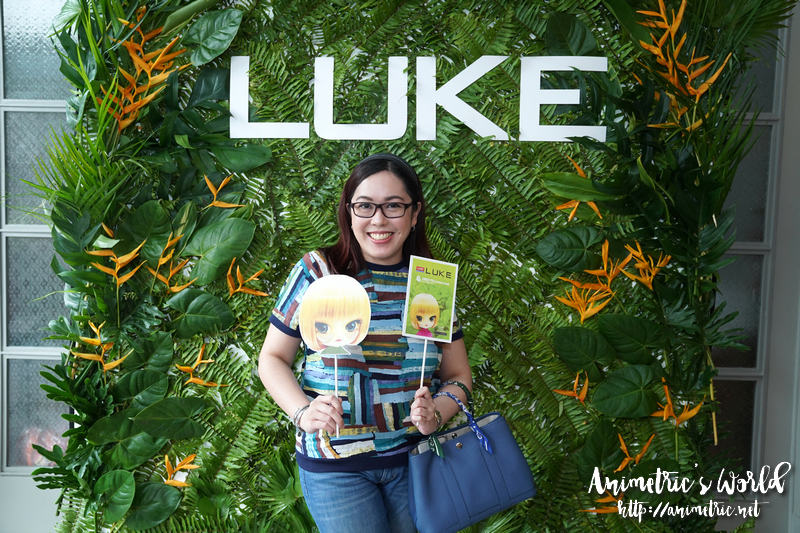 LUKE Total Skin Solution hails from Chungcheongbuk, Korea. The brand caters to everyone who has always wished for better skin.
We attended the grand launch last Oct. 11, 2017 in Ortigas.
Everyone got to take home the entire LUKE Total Skin Solution product line! That's 5 facial sheet mask variants, 3 nose strip variants, and 3 eye patch variants.
First let's take a look at the full face sheet masks. Each mask has Cucumber, Aloe, and Chamomile extracts as its base ingredients. They differ in terms of the main ingredient:
SNAIL Essence Mask – It's main ingredient is MUCIN extracted from the snail. It makes skin firm and elastic at the same time.
COLLAGEN Essence Mask – Formulated with Hydrolyzed Collagen which penetrates deep into the skin. It uses amino acids and peptides to repair and rejuvenate the skin.
ALOE Essence Mask – Calms and relaxes skin with vitamins, fatty acids, and calcium.
HYALURON Essence Mask – Hyaluronic Acid is a natural substance in the human body which can hold vast amounts of moisture. This mask is infused with Hyaluronic Acid which helps replace lost skin moisture due to aging and stress.
GREEN TEA Essence Mask – This antioxidant-rich mask formulated with Green Tea essence clears pores and smooths the skin.
LUKE Total Skin Solution sheet masks cost P59.75 per pack.
I've recently gotten my teenage daughter started on skincare. One of her essentials is the nose strip. Adolescents tend to have oily skin that's prone to blackheads and whiteheads so nose strips are a must-have. We have the following types from LUKE Total Skin Solution:
Charcoal Nose Cleansing Strip – Pure black carbon cleans pores and removes toxins from the nose area.
Mugwort Nose Cleansing Strip – Mugwort is considered a miracle plant with many health benefits which include treating digestive and menstrual problems. This nose strip's high Vitamin E concentration nourishes skin.
Lemon Tea Tree Nose Cleansing Strip – Lemon and Tea Tree extracts are combined for their antibacterial effects on skin.
LUKE Total Skin Solution Nose Strips retail for P189.75 per box. Each box contains 5 individually packed strips. All the variants absorb excess oil. My daughter has so far tried one strip and liked it. She said it's really easy to use and effective.
I often have dark circles under my eyes because I sleep late. That said, I always have eye patches at home for when I need to look refreshed the next day. The following are the Hydrogel Eye Patch variants from LUKE Total Skin Solution:
Dark Circle – This variant combines Vitamins A, C, and E to relieve tired eyes. It stimulates blood flow that lightens skin tone so you look refreshed.
Eye Puffiness – Formulated with Pumpkin and Green Tea extracts, this eye patch relaxes inflamed cells.
Wrinkle – Smooths wrinkles around the eye area in one step with Q10, a natural antioxidant that encourages skin to rebuild its cells. It also has collagen to keep skin moisturized and glowing.
LUKE Total Skin Solution Eye Patches retail for P199.75 per box. Each box contains 3 individually packed pairs of eye patches. All the eye patches use hydrogel instead of the usual cotton fibre so they retain 250% more moisture. I tried the Wrinkle variant and wow, I can sleep with it on lol.
My favorite type of facial sheet mask has always been the hyaluronic acid-based ones because of the intense cooling effect. Thus I decided to try LUKE Hyaluron Essence Mask first. It's super cool and refreshing on the face, definitely one of the coldest masks I've tried. You don't even need to refrigerate it for maximum cooling. I love how it didn't leave any sticky or greasy residue after I removed it.
It's super refreshing — perfect for hot summer months! Love how my skin felt so nice afterwards. So affordable at P59.75 a pop too.
LUKE Total Skin Solution products are available at Landmark Makati, Landmark Trinoma, Shopper's Mart, Allday Supermarket, KCC Mall, LCC Mall, Lopue's, Boramart, Puregold, Royal Duty Free, Gaisano Grand Mall, FisherMall. They will soon be available at Robinsons Supermarket and Department Store as well.
Like this post? Subscribe to this blog by clicking HERE.
Let's stay connected: