I recently tested the Lenovo IdeaPad S10-3T tablet PC. I've used many brands of portable computers in the past — Toshiba, MSI, HP, Sony, Neo, and even IBM from the days of yore but it's the first time I ever got my hands on a Lenovo.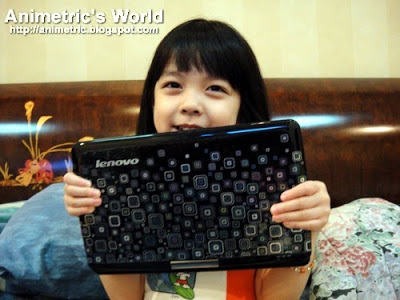 I was immediately impressed by its small and slim size. It's so lightweight that my 5-year old daughter can easily pick it up and carry it around. Did I mention that it sports such a cute design too?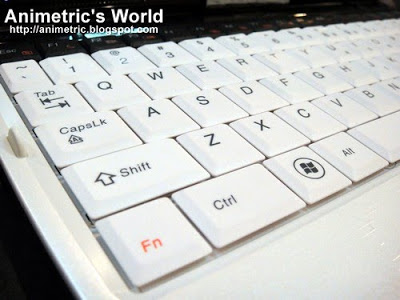 I liked the keyboard's matte finish. One thing I dislike about my HP Mini 311 is its "glossy" keyboard which attracts grime like there's no tomorrow. This one is easy to keep clean despite the fact that it's white.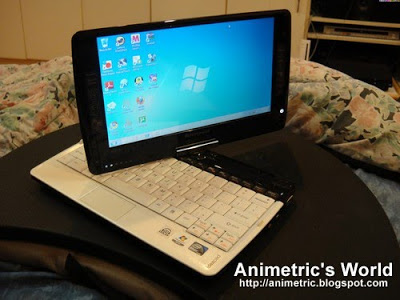 I jokingly call the Lenovo IdeaPad S10-3T "The Exorcist" because the screen twists around the way Linda Blair's neck does in the movie of the same title. :p
The screen also folds onto the keyboard so you can use it as a tablet PC. The display adjusts based on how you hold it, so you can view stuff horizontally or vertically.
Another cool feature is the touchscreen. As you can see in the video above, the arrow cursor appears where you touch the screen. 🙂
The Lenovo IdeaPad S10-3T also has this customization menu which sort of reminded me of an Apple Macbook's interface.
This tiny powerhouse packs an Intel Atom 1.66Ghz Processor, 1GB RAM, 250GB HD, and it runs on Genuine Windows 7 Starter. It performed decently when I installed all my usual software which includes Adobe Photoshop, Plants vs. Zombies, etc. I still find Windows 7 clunky though, and I think at this point I still prefer Win XP which is what's installed in my HP Mini 311. The battery life is also about 2.5 to 3 hours, which I guess is average considering the
Sony VAIO W
's battery lasts for 2 to 2.5 hours. Since the screen is only 10.1 inches, you'll need to do a bit of vertical scrolling while you work.
The Lenovo IdeaPad S10-3T retails for P29,900 here in the Philippines, which is very reasonable considering it's selling for US$ 549 (+ sales tax and shipping) at Lenovo's online store. My kids had a blast with it, although we all agreed that my HP Mini 311 still beats this in terms of processing speed. I really love how light it is though, it's really perfect if you're someone who's always on-the-go and can't be without a computer. I can easily stuff it into one of my oversized ladies bags and bring it along.
Like this post? Subscribe to this blog by clicking
HERE
.