I held a giveaway for a L'oreal Professionnel Majirel Hair Color Makeover a while back. I drew the winner last Oct. 31 and as promised, we had a hair coloring session at the Philippe Tordjman Le Salon Sofitel Manila earlier this morning.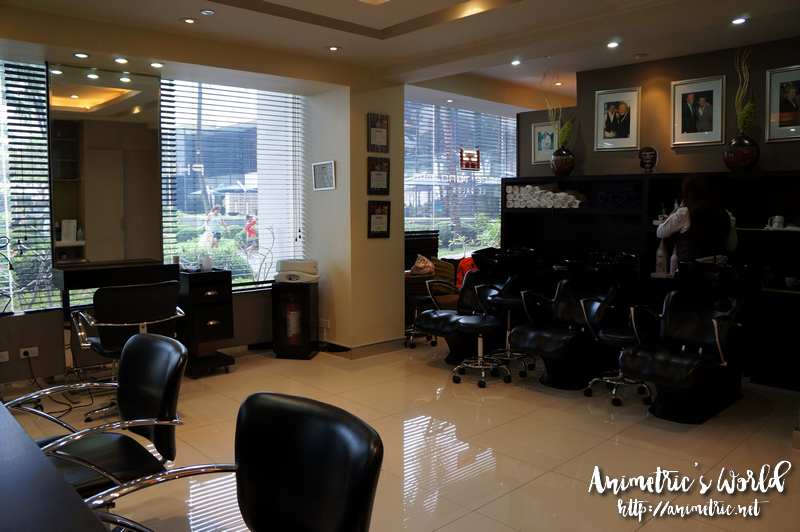 L'oreal Professionnel Majirel asked me to pick a salon from a list and I picked Philippe Tordjman Le Salon because I heard that they're really good at coloring hair. That and of course because I wanted a totally luxe experience for myself and for my dear reader! I've stayed at Sofitel, dined at Sofitel, and even had spa treatments at Sofitel so I knew we would be in good hands at Philippe Tordjman Le Salon.
I was around 10 minutes late for our 11am appointment. My giveaway winner Julie however, arrived right on the dot. The first thing you're offered at Philippe Tordjman Le Salon is a drink, and I settled for hot tea.
Okay my hair is really a mess. The last time I had it rebonded was last January and I've just been using home coloring kits to cover white hairs. So these are my before photos.
We were to have a full color session using L'oreal Professionnel Majirel. I opted for a cool ash brown shade because it was what was recommended to me during an earlier consultation I had with a hair coloring expert. They wasted no time in applying color, concentrating on the roots since I had black roots already. My natural hair color is jet black… really really dark.
After covering my hair with the coloring cream it was wrapped in cellophane. A timer was set. The cream would be rinsed off when the timer went off.
It went off and the cream was rinsed off. I got a nice head and scalp massage too!
My hair was blowdried.
I really like this shade, I think it complements my skin color nicely.
Julie, my giveaway winner, had really long and super dark black hair. She told the stylists that she was having her hair rebonded in December and so they recommended a rich dark brown shade. The reason for this is because the color will lighten upon rebonding. You can see the difference anyhow. She arrived earlier than I did so I was unable to take a before photo of her untreated hair.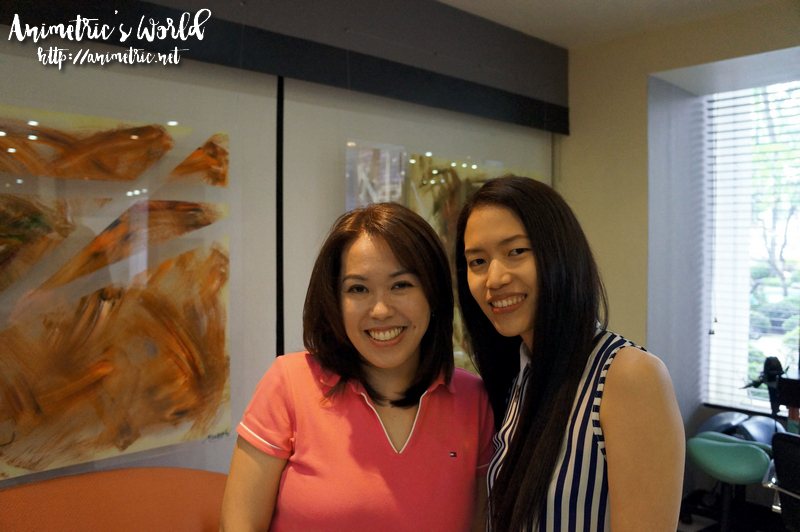 It was a really casual and chill hair coloring session for the girls, lol!
Hair coloring at Philippe Tordjman Le Salon Sofitel is not as pricey as I expected. Full color for long hair costs P3,000 (P650 per additional length). Service is 5 star hotel-level as you're really treated like a queen… you can even order food (like room service) and have them serve it to you at the salon.
Thank you L'oreal Professionnel for the treat!
Philippe Tordjmann Le Salom
Sofitel Philippine Plaza Manila
CCP Complex, Roxas Boulevard, Pasay City
832-6954
http://www.facebook.com/PhilippeTordjmanSalon
Like this post? Subscribe to this blog by clicking HERE.
Let's stay connected: