You can never have too much makeup removers. I'm quite OC when it comes to having clean skin so I always use makeup remover to take off whatever cosmetic product I put on my face. Even if I'm just using BB Cream and lipstick, I would still use makeup remover. Can't risk leaving stuff on that could block my pores. I know too well that simply washing with cleanser isn't enough.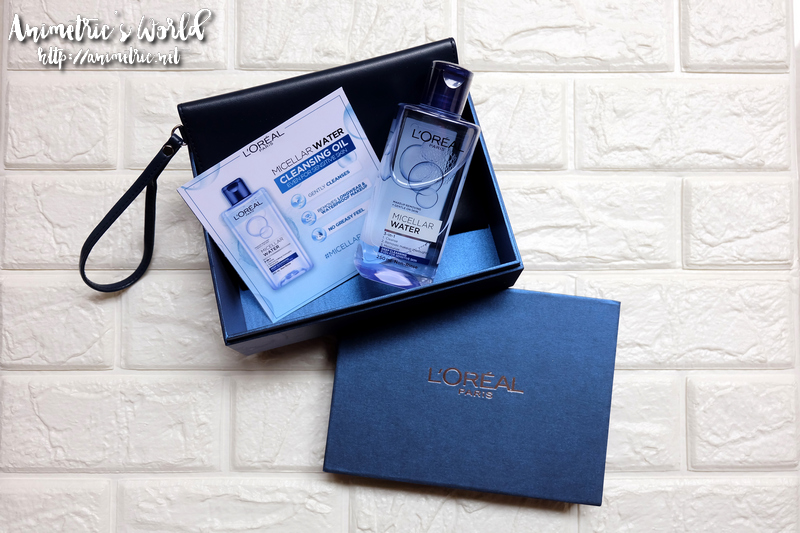 This has actually been a good week in terms of beauty products. Earlier this week I discovered a great lip product, and now this — L'oreal Micellar Water. I've always been iffy when it comes to Micellar Water as makeup remover. I find that they're not very efficient when it comes to taking off eye makeup. But L'oreal Micellar Water promises to remove even longwear and waterproof makeup so…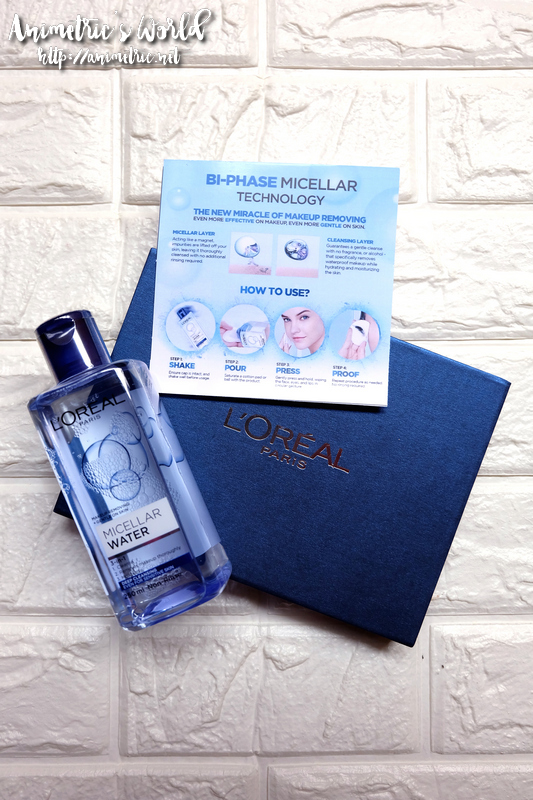 So how do you use it? Just shake, pour on a cotton pad, press onto skin and hold, and then wipe. The micelles are attracted to dirt and oil, so they are able to draw out impurities without drying the skin. I'm kind of skeptical because I've tried a lot of micellar cleansers and none have been very good at removing eye makeup… more so waterproof products.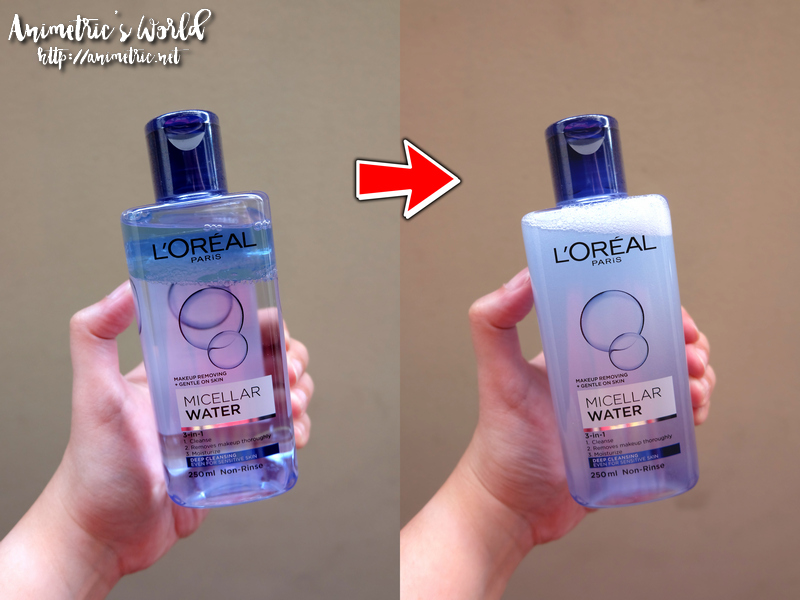 Despite my doubts, I still tried L'oreal Micellar Water. You have to shake it before using so that the cleansing oil (yes, this has cleansing oil) will mix with the micellar water. It should look like the photo on the right.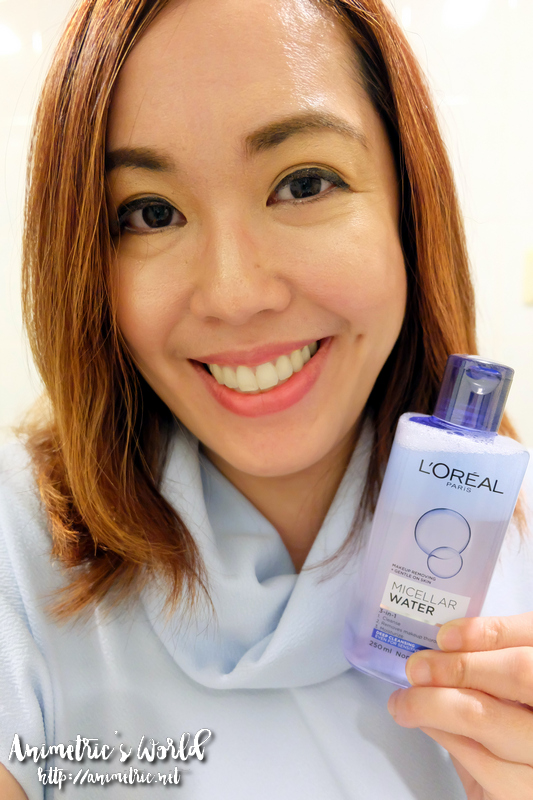 I had a full face of makeup today which included waterproof eye makeup.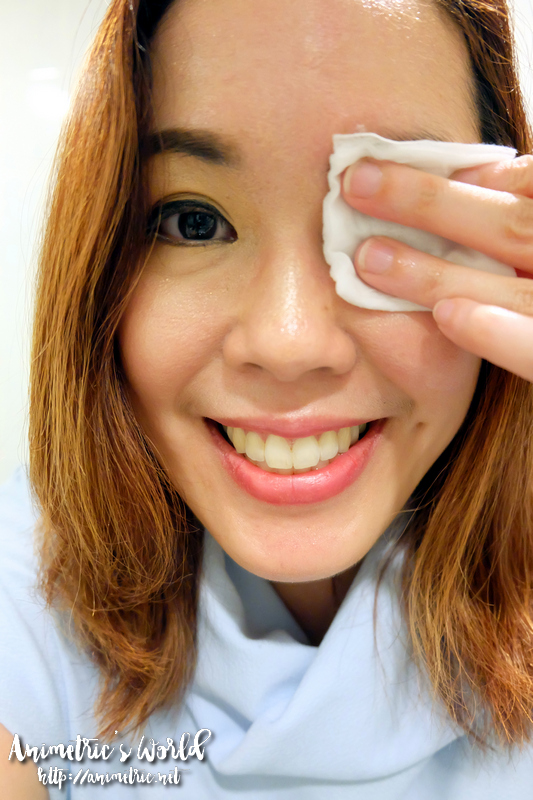 I poured some L'oreal Micellar Water onto a cotton pad and then held it over my eye to saturate the entire area. Then I wiped gently.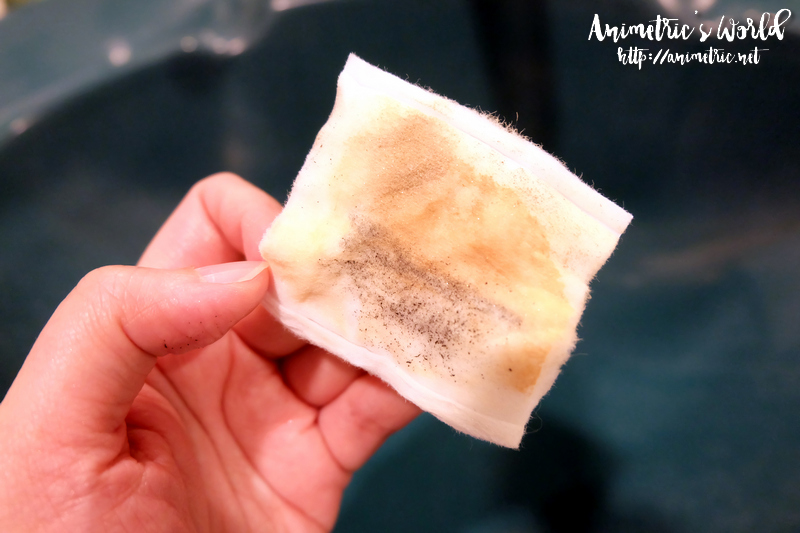 It got almost all the makeup off one eye!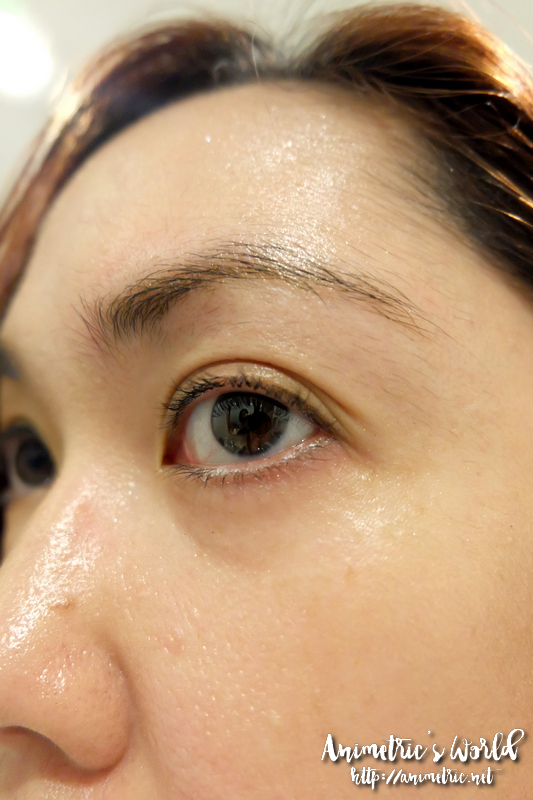 This is how my eye looked after I had wiped it with one cotton pad. Amazing! I repeated the procedure over this eye again because I'm OC like that lol.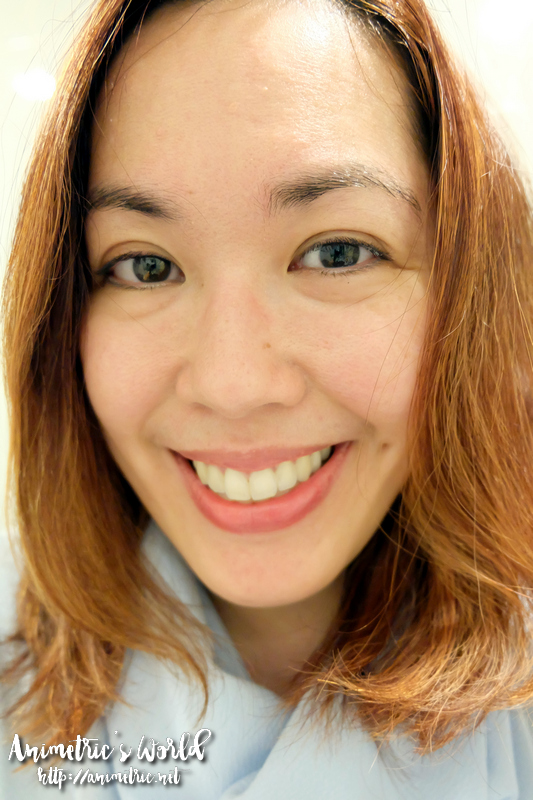 To make a long story short, I was able to remove all my makeup effortlessly with L'oreal Micellar Water.
What I like about L'oreal Micellar Water:
It was surprisingly gentle and efficient. I didn't even have to rub the waterproof eyeliner or mascara off my eyes. All I had to do was "saturate" the area with the cotton pad and the makeup came off easily. It removed everything!
There's no scent, which is good. I wash my face with facial cleanser after makeup removal and I don't want the fragrances clashing.
It left my face feeling clean but not taut or dry. In fact, it felt soft and smooth.
It's affordable at ₱325 per 250ml bottle. Micellar cleansers usually cost more.
Downside? None! In the past, I always had to have a separate eye makeup remover if I was using a micellar water cleanser but L'oreal Micellar Water does everything… so it's all you need.
You can purchase L'oreal products at the L'oreal Flagship Store on Lazada.
Like this post? Subscribe to this blog by clicking HERE.
Let's stay connected: