It's only apt that we start off the year with new things. One such new thing I came across this early in the year is L'oreal Paris' latest makeup innovation — L'oreal Mat Magique Matte Transforming Powder. It promises 12-hours of shine free coverage so you don't need to retouch.
L'oreal Mat Magique comes in a hot pink slightly metallic box.
I got to try it one afternoon at Sara Black's Photography Studio in Makati. It was a pretty fun event — we got a quick L'oreal makeover and shoot with photographer BJ Pascual. I was in a rush because I had to pick up the kids from school, so when I was asked what look I wanted I told the stylists I want whatever can be done the fastest hahaha! I was done with hair and makeup in 10 minutes I think. According to the makeup artist, my correct L'oreal Mat Magique shade is G1 Vanilla Ivory. L'oreal Mat Magique Matte Transforming Powder comes in 5 shades:
G1 Vanilla Ivory
G2 Golden Ivory
R1 Rose Ivory
N1 Nude Ivory
N2 Nude Vanilla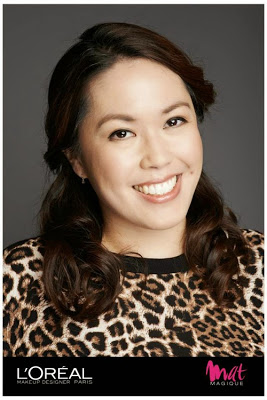 Photo by BJ Pascual
I asked the makeup artist if L'oreal Mat Magic can be used on its own and she said yes. This is after all a full coverage foundation product.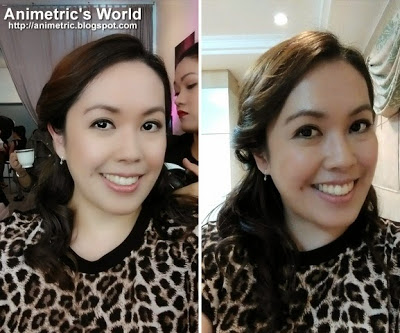 Freshly applied L'oreal Mat Magique vs. 6 hours after
These are photos right after application and then around 6 hours after. I'm impressed — my face doesn't look the least bit oily. In fact, I think it looks perfect hours after because I don't look so made up. It just looks like I have very nice skin lol.
Let's compare, shall we?
Freshly applied BB Cream vs. 9 hours after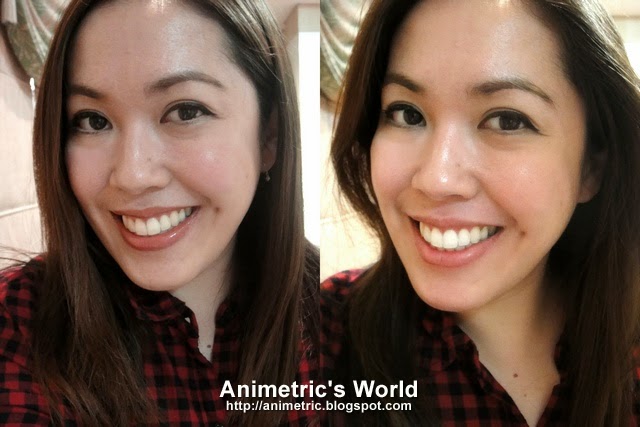 Freshly applied CC Cream vs. 8 hours after
As I was saying, L'oreal Mat Magique All-In-One Matte Transforming Powder is the latest oily skin makeup solution from L'oreal Paris. It's infused with Volcanic Perlite minerals which absorb excess oil so your face stays shine-free for 12 hours. You won't need to retouch.
It comes with a puff you can use for application, although you can also use a powder foundation brush.
I tried swatching on my hand but it blends so well it's not visible in photos.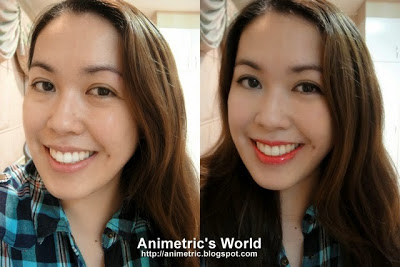 Before and after applying L'oreal Mat Magique Matte Transforming Powder
I also tried using L'oreal Mat Magique on my own so I can share my personal experience with the product. Here are my initial impressions:
It's really very drying. I did my entire skin care regimen prior to application — washed my face, used booster, toner, emulsion, serum… usually having a well-moisturized face makes applying makeup easier. In this case, the product doesn't "glide", you need to pat it on with the puff or powder foundation brush because it will tug on your skin if you use a swiping motion.
Personally I like it better after a couple of hours when it has settled on my skin. It tends to look powdery right after application no matter how much you blend, I think it needs to absorb some oil to adapt a more natural finish (see my before and after application photos above).
If you have dry skin, I don't suggest you use this product as it really delivers its promise of absorbing oil. I have combination skin which is usually on the dry side during the first and last part of the year so I found it too drying. Those with oily skin will find it very effective though. Still, make sure skin is clean and well-moisturized before application for best results.
It has SPF 34 PA+++ so you don't need a separate sunscreen.
L'oreal Mat Magique All in One Matte Transforming Powder is available at a very reasonable suggested retail price of P499 at leading department stores nationwide.

Like this post? Subscribe to this blog by clicking HERE.
Let's stay connected: