Yes, you read it right. Head on over to Lazada NOW because all L'oreal Lipsticks are 50% off just for TODAY. This is in celebration of National Lipstick Day today, July 27!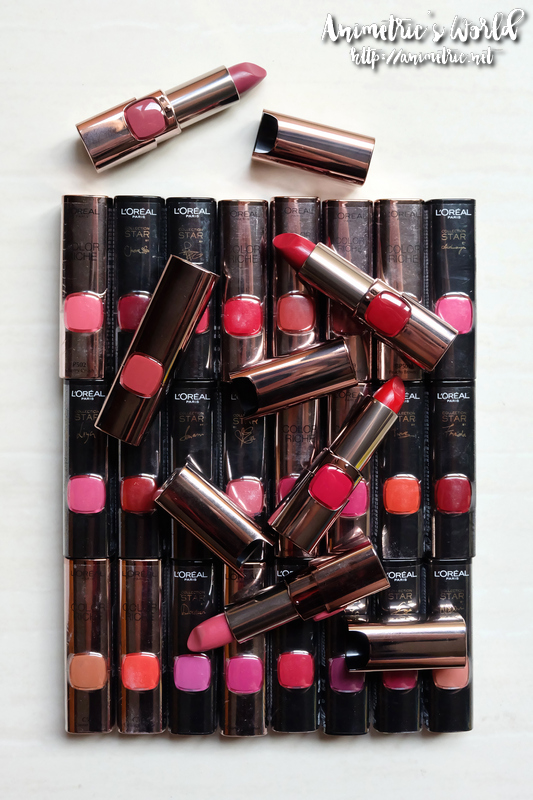 If you want the L'oreal 30 Shades of Matte (and more) which are normally sold for P400 each, they are now at P200 each right HERE. Shop now, think later because a sale like this doesn't happen everyday.
Just to give you an idea of what's in store, here are twelve (12) sample L'oreal Lipstick shades.
Here are the swatched shades on my lips!
What I like about L'oreal Color Riche Lipsticks:
They are smooth and velvety, definitely easy to apply.
They are all very pigmented.
I love the diverse selection of colors! There's definitely a shade for every skin tone.
They're long lasting. I still had color on my lips even after eating and drinking without retouching.
They're super affordable at P200 each if you buy them from Lazada NOW! You just can't go wrong.
Here's L'oreal Color Riche Lipstick in Camelia! You can achieve virtually any look you want with these lipsticks.
This is L'oreal Color Riche Lipstick in Sheer Plum. Notice how some shades make your teeth look whiter?
You have until midnight tonight to hoard these lovely lipsticks because they'll go back to being ₱400 each after the clock strikes 12!
You can purchase L'oreal lipsticks from the L'oreal Flagship Store on Lazada.
Like this post? Subscribe to this blog by clicking HERE.
Let's stay connected: