Growing up, one of my constant companions was my doting maternal grandmother. She would always tell me I was pretty and all that jazz… and I believed it.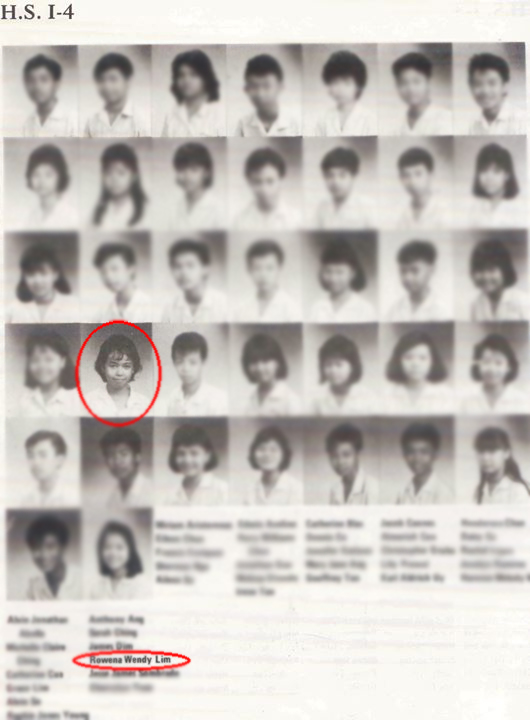 But I was NEVER one of the pretty girls back in high school, not even close. Like every other school we had popular girls, the pretty ones boys would talk about and try to court. I'd observe them. What do they all have in common? They were all slim but back then so was I. They all had nice fresh-looking skin while I remember having super oily skin and zits I would treat with Oxy. They all had long straight hair. Darn! I was born with gross thick wavy hair that just won't cooperate. I was awkward. My teeth were huge and I needed braces. I was all sorts of un-pretty.
Anlene vs. Osteoporosis event circa 2011
Let's fast forward to 2011. It was my 2nd year of blogging. More and more, I was getting invited to media events. I would show up in jeans and a lousy shirt. My idea of fixing myself was donning a headband. My blog and I were drifters back then, we didn't really have any direction. I just blogged about whatever. This went on for a good couple of years. It still amazes me how I gained any readership from those times because I wasn't exactly role model material. I wasn't even that great at taking photos. The only thing I could do well was write.
My goodness, back then I couldn't even be bothered to fix my hair. I don't know how I could've had the guts to leave the house looking so unkempt knowing full well I would be meeting Lea Salonga. O_O
In the few occasions I decided to make an effort to fix myself up, I ended up looking OLD. Gosh. This is an example of how NOT to do your makeup. Imagine this was taken back in 2011 when I was actually in my 30s and I look a lot older then compared to now — and I'm turning 42 this year!!!
2011 was also the year when I officially let myself go. I really gained weight. I had to cover myself in baggy unfashionable clothes. My wake up call was when during one food event, I remember it so clearly, a fellow blogger approached me and said "Grabe Ro ang taba taba mo na! Ano nangyari sa iyo?". A couple of months later we had our high school reunion and some people thought I was pregnant. It was a very low time for me, I didn't even want to go shopping because I thought everything looked bad on me.
You know what, I went on a self-guided journey to self-improvement. I didn't want to be fat and ugly for the rest of my life. I lost the weight (I know I'm still not thin but at least I can wear NORMAL clothes now). I took makeup courses, both personal and professional (believe me it cost a lot since aside from tuition, I had to buy all my own materials too). I attended every single workshop beauty brands invited me to so I could be exposed to different styles — American, Japanese, Korean… and I patiently tried and tested a whole lot of products and techniques to find which ones would actually work for me. Oh yes, very very few people are born with it. Most of us have to work at it — looking good that is.
Workshop loot worth P20k for Marj and Ro's Beauty Workshop last June 11, 2016… the GCs alone are worth almost P10k already.
So anyway last year Marj and I got to talking about how it'd be cool to hold a joint Beauty Workshop. We can divide the topics and accommodate more students. While one of us was talking, the other one could go around and check on the students. We had our first one last August 15, 2015.
We'll share everything you need to know about skincare and makeup. I swear by skincare. It's the reason why I don't look my age. Unfortunately for the average Filipina, skincare = washing the face. There's a lot more to it, promise.
Aside from skincare, we'll cover everything from applying foundation, concealing and correcting flaws, doing your eyebrows all the way to applying eye makeup, blush, and lipstick. We'll even throw in DIY hair color and contact lenses to complete your look.
There are techniques for both deep set eyes as well as those with chinky or hooded eyes.
I speak from personal experience when I say that knowing how to work with and make the best of your own features is most empowering. 🙂
Marj and I will be holding the second run of this year's Beauty Workshop on July 16, 2016 at Backyard Coffee in Greenhills from 1pm to 5pm. The rate is P5k per head but early birds who register from now till July 1, 2016 can avail of our discounted rate of P4k per head. You don't have to bring anything because we'll provide everything from the makeup brush sets to the products you'll use every step. You get to take everything home too! Plus we'll have games and giveaways on the day itself for even more loot to take home.
To register for our workshop, you can message me on Facebook, email me at animetric(at)gmail.com, or text me at 0925-3280005.
Like this post? Subscribe to this blog by clicking HERE.
Let's stay connected: