My hubby and I flew to Los Angeles last May 14 for the American Idol 2013 finales. When we got to the LAX (Los Angeles Airport), we were met by a guy in a suit driving an Escalade who then whisked us off to Loews Hollywood Hotel where we would be staying.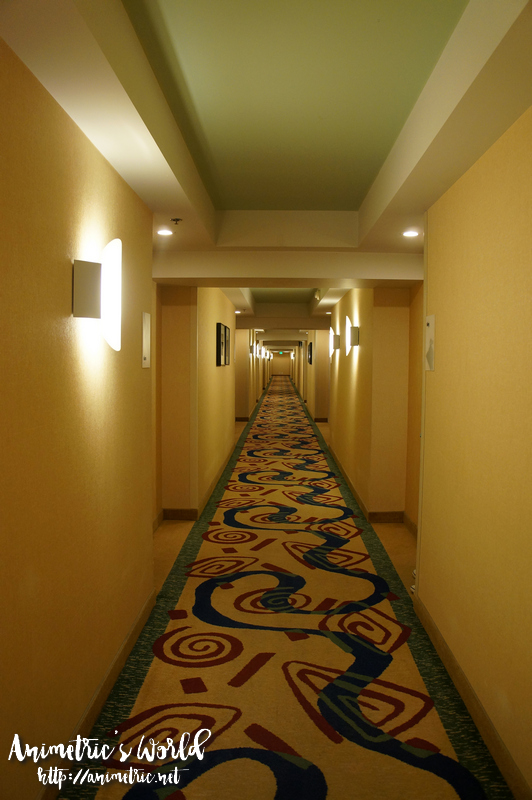 We left the airport a bit after 8:30pm and got to Loews Hollywood Hotel past 9pm. We immediately checked in and we were given a room on the 16th floor.
A welcome tray was waiting for us on the study table of our room. There was a bowl of fresh fruits, a bottle of red wine, and two bottles of Fiji water.
One thing we really loved about Loews Hollywood Hotel was the exceptionally comfortable bed. If there was ever such a thing as a perfect bed, this was it. The mattress is not too soft and not too hard, the pillows are always perfectly fluffy, and the comforter is well… super comfy in the sense that it gave just enough warmth to match the air-conditioning. It's really conducive to sleep which made managing jetlag a lot easier for me. A major problem of mine is insomnia whenever I travel, as in I go on for days without sleep and it sucks. At Loews, I was able to sleep soundly every single night.
Our room had a flatscreen LCD TV, iPod docking stations, a coffee maker with complimentary premium coffee, and a wide selection of tea. We also had a small refrigerator.
There was also this snazzy-looking lounge chair with matching coffee table.
The bathroom at Loews Hollywood Hotel is much more spacious compared to those found in most Asian hotels.
There was a lighted magnifying mirror, hair dryer, and basic toiletries.
Our stay was inclusive of breakfast and we had it at Fleming's Restaurant on the mezzanine level daily. We had US$60 credit for breakfast every morning and instead of ordering ala carte we always opted for the buffet which cost US$24 per person.
The buffet selection consisted of breakfast potatoes, French Toast, bacon, chicken and apple sausages (pictured above), eggs, breads, cereals, yogurt… let me just say that the chicken and apple sausages are the best breakfast sausages I've ever tasted. You can actually taste the combination of the chicken and apple. Yummy!
There's also an omelet station… we always ordered omelet with everything on it – spinach, ham, sausage, onions (green and red), bell peppers, tomatoes, cheddar cheese, and mozzarella cheese… sooo good. There's a pancake and waffle station as well but I decided not to have them because I was already eating too much, lol!
We loved the fresh fruit selection. I ate strawberries every single day because they're not so easy to come by in the Philippines and they're usually overpriced.
All in all, we had a lovely stay at Loews Hollywood Hotel. We liked that the room was spacious, clean, and comfortable. The location is quite convenient as well because you can just walk to Mann's Chinese Theater, Madame Tussaud's Wax Museum, and a mall-esque type of structure which had shops like Forever 21, Gap, Oakley, Sephora, Skechers, etc. There are a lot of restaurants within walking distance too.
The staff did stress me out once when they called me on May 17 to tell me that I was supposed to check out (my itinerary and voucher indicated May 18). Our keys were no longer working when we got back and I had to go to the lobby and straighten things out. For a moment there I began to doubt myself when I told them that my voucher said May 18 and they had to dig it up from their files. Upon finding my voucher, they saw that we were indeed paid up until May 18 and they apologized. We were issued a new set of keys and we checked out the next day hassle-free. I thought I was going to have to pay for an extra night (the hotel rate is US$200+ per night) which was ridiculous considering my mom's house is just 15-16 miles away. Other than that though, everything was peachy keen.
Again thanks to Greenwich Pizza, Star World, and Fox Philippines for setting us up at a nice hotel like Loews. 🙂
Loews Hollywood Hotel
1755 N. Highland Ave.,
Hollywood, CA, 90028 USA
http://www.loewshotels.com/Hollywood-Hotel
Like this post? Subscribe to this blog by clicking HERE.
Let's stay connected: