A group of food bloggers (myself included) were invited to dine at Legend of India in Makati City last May 25, 2010. I was quite excited because Indian food isn't something that I have on a regular basis.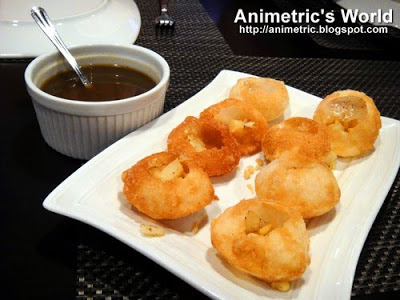 We started off our sumptuous meal with an Indian appetizer called Pani Puri (P130, pictured above). Pani Puri are small flaky buns served with mint water. We were told that the way to eat it would be to submerge the whole piece in the sauce bowl. You would then end up with a bun filled with sauce. Then you put it all in your mouth. What a taste sensation! The moment you chew on the crisp outer shell a rush of slightly spicy and minty sauce flows through your mouth. Each bun was also filled with what seemed like diced potatoes and corn kernels. Delicious!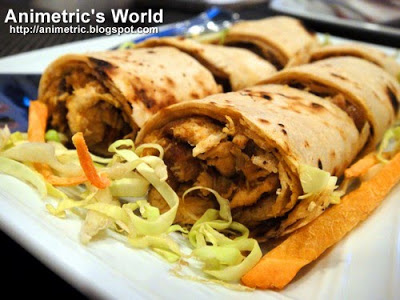 We also had the Chicken Kathi Roll (P280, pictured above). It was comprised of two whole rolls of roti filled with chicken pieces sauteed with onions and Indian spices. The rolls are cut into 6 serving portions. Pretty good, albeit I was more impressed with the Pani Puri.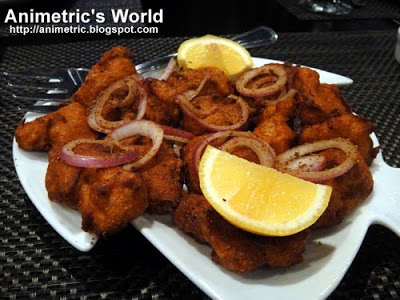 Next up was Amritsar Fish (P420, pictured above). Boneless chunks of grilled fish marinated in Indian spices. Very tender and tasty, I recommend that you squeeze the lemon wedges all over the fish. 🙂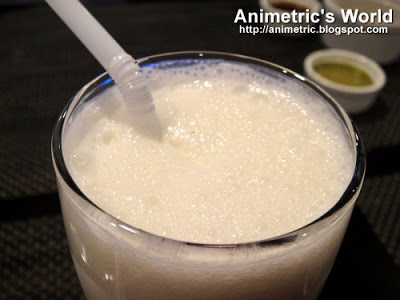 Before I go on with the food, I have to point out that my drink deserves a special spot here. I had the Sweet Lassi (P110, pictured above). The owner, Rakesh Alwani, actually recommended the Mango Lassi but I told him I want to try the original unflavored lassi. Lassi is a traditional Indian yogurt drink. Rakesh said that the Sweet Lassi was just that — sweetened. I loved it. You can taste the pure and tart yogurt goodness with every sip. This is hands down one of the best beverages I've ever had the pleasure of drinking in my life!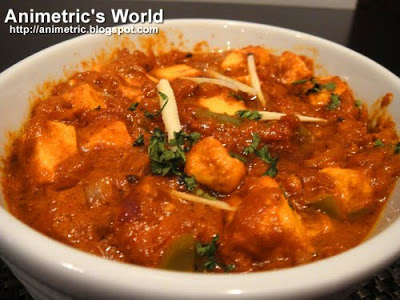 Another hit with my dining companions and I was the Kadai Paneer (P120, pictured above). It's a vegetarian dish — cottage cheese cooked in traditional kadai masala paste.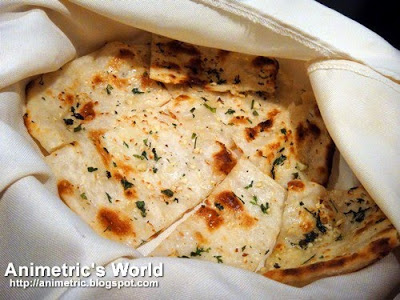 We were served Plain Naan, Garlic Naan (P120, pictured above), and Pudina Naan. I liked the Garlic Naan best, it went very well with the Kadai Paneer.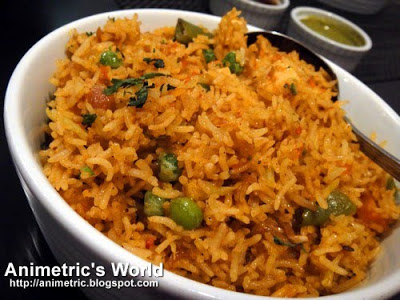 Vegetable Biryani (P350, pictured above) is a flavorful Basmati rice dish cooked with lots of vegetables and Indian spices.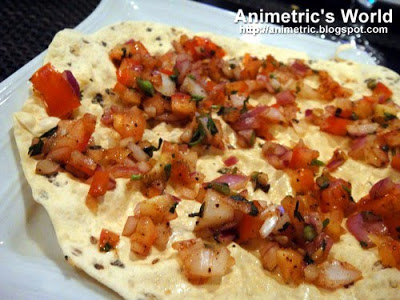 Surprisingly we were served another appetizer towards the end of our meal — Masala Papad (P60, pictured above). This is because this dish is usually served during or after meals. A Papadum (a thin Indian crispy flatbread) is topped with diced onions, tomatoes, coriander leaves, and chili powder. It's quite spicy but nice to nibble on. 🙂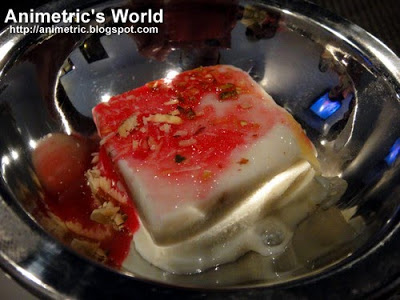 For dessert, we were each given a serving of Kulfi (P120, pictured above). It's a frozen dessert similar to ice cream, the difference being it takes a longer time to melt because it has the thick consistency of yema (a Filipino confection made of milk and egg yolks). The Kulfi was topped with some strawberry syrup and minced pistachio nuts. I felt it was a fitting end to all the savory dishes we had that night.
Legend of India has a casual vibe. The dining area is brightly lit and cheerful. LCD TVs are attached to the walls showing Bollywood music videos. The parking space out front can accommodate about 4-5 cars. They can deliver within certain areas in Makati for a minimum order of P500.
Legend of India
114B Jupiter St.,
Bel-Air II, Makati City
836-4232

Like this post? Subscribe to this blog by clicking HERE.
Let's stay connected: