When I was a little girl, I loved drawing female faces and then coloring them with pencils. I have always been fascinated with make-up but somehow back in high school and college I felt I was the only one interested so I tried to conform to my peers by not really pursuing it.
Now that I am much older, I have less time to waste and so I finally decided to enroll in a 15-hour basic make-up course at Maquillage Professionnel. I took it very seriously, taking notes and photos of everything that our amazing instructor Yuki Geraldo taught us.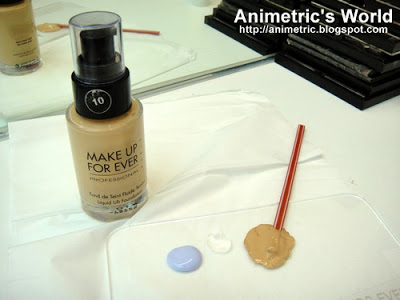 Soon I was layering on primers and mixing my own shade of foundation since none of the default colors matched my face. I didn't find it hard since I was really into drawing and painting for most part of my younger years. It was just like painting, except that my canvas was now my own face.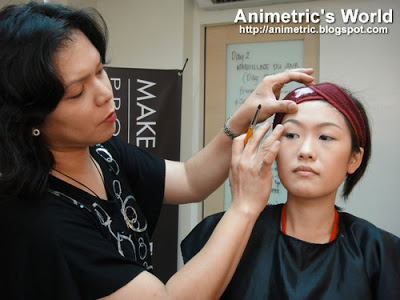 For every lesson, Ms. Yuki would get one of the students as a model and then demonstrate the technique on half of her face. The model would then try to match what Ms. Yuki did on the remaining half. I secretly prayed that she would not get me as a model because I really wanted to do everything 100% on my own. I had some degree of knowledge since I've read up a lot on make-up techniques from books I had bought over the years. I also participated in a Smoky Eye workshop at CAS (Center for Aesthetic Studies) a few years back. I just needed to learn the formal techniques.
Another good thing about studying at Maquillage Professionnel is the fact that you have free unlimited use of Make Up For Ever products so you can more or less determine the products you need before investing in your own set. Other schools require you to show up with your own make-up and it's difficult when you're just starting because you don't really know which products to buy.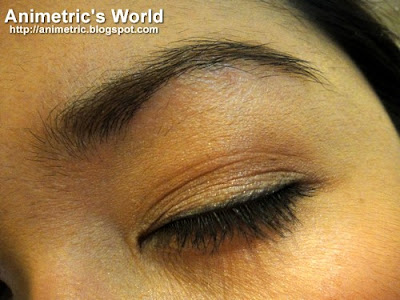 We were taught everything from applying foundation, shaping eyebrows, contouring cheekbones, putting on eye make-up, and blending everything to a flawless finish. We also learned different looks, including make-up for photography.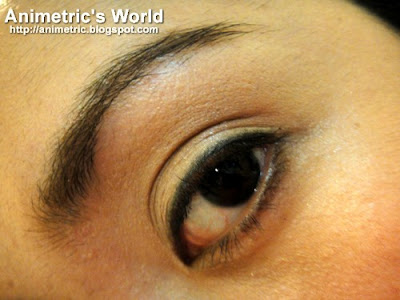 This particular eye make-up style is called Maquillage Du Jour (Daytime Make-Up). It may not look it but I used three eyeshadow shades — dark, medium, and light. I chose rose toned hues since I felt browns would make me look older.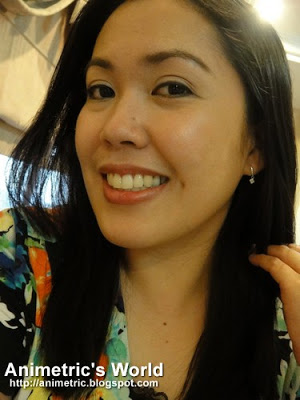 The look of Maquillage Du Jour is bare-faced and natural. Teacher said I'm good at doing eyebrows and blending since all my looks are very clean. I will share the other looks I did in future posts. 🙂
I super love our instructor Ms. Yuki Geraldo. I'm so lucky that she was free that entire week so she handled every single class I attended. Normally she's booked for shoots and projects so other instructors would take turns teaching the class. She's very good-natured and funny. I miss how she always says "Do it!!!" right after lecture. Hahaha! I love it!
For more information about make-up classes at Maquillage Professionnel, log on to http://www.maquillageprofessionnel.com.ph/

Like this post? Subscribe to this blog by clicking HERE.
Let's stay connected: