Some days ago, my daughter got off from school in time for lunch. We decided to try Kokoro Japanese Grindz along Tomas Morato. It's supposedly a Japanese Hawaiian fusion restaurant. It's quite literally a hole in the wall since you won't really see it if you're driving along Tomas Morato. Somehow my hubby had heard of it and suggested we have lunch there.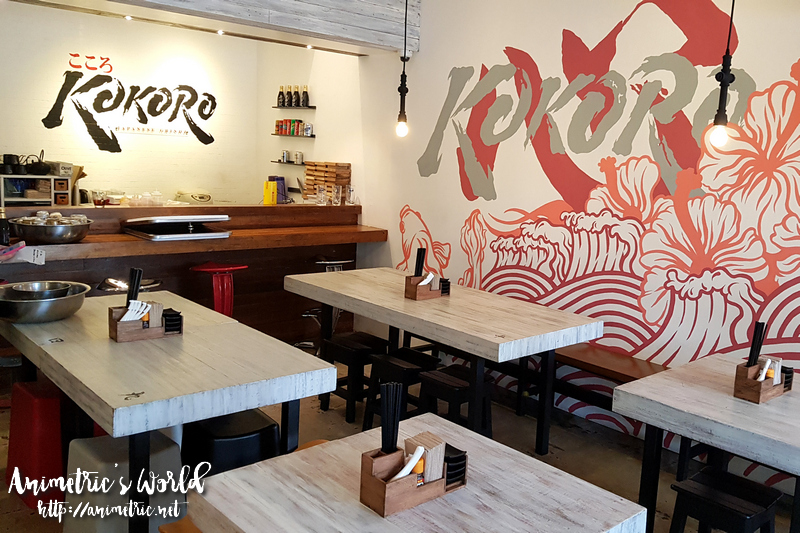 If I'm not mistaken, many many years ago, this place used to be Steak MD. It has been totally converted into this quaint surf-themed place.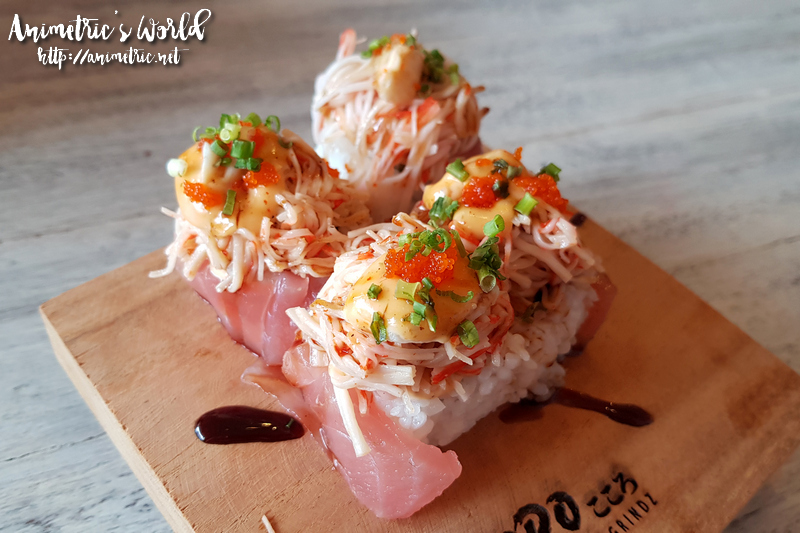 For appetizers, we ordered their Big Kahuna Kokoroll (P240). Kokoroll is the Kokoro Japanese Grindz version of a sushi roll. One order is comprised of 4 rolls. This one has tuna, tempura shrimp, avocado, orange tobiko, baked crabmeat, and scallops in spicy mayo. It's surprisingly good! Hubby, the kids, and I we had one roll each.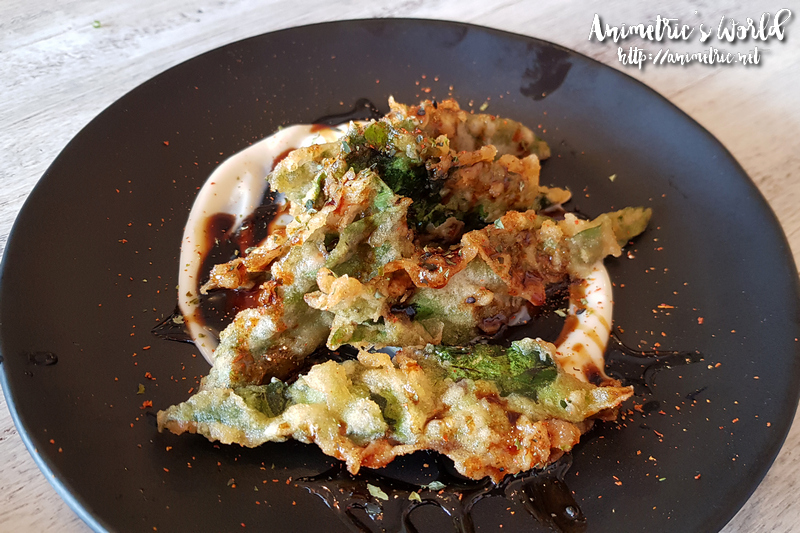 Next we tried Dragon Scales (P150). According to the menu, this is tempura-fried tuna pressed between 2 kangkong leaves. Funny, I didn't taste or feel the tuna. I felt we were served 6 pcs of crispy fried kangkong. Although nice and crunchy, it was definitely overpriced.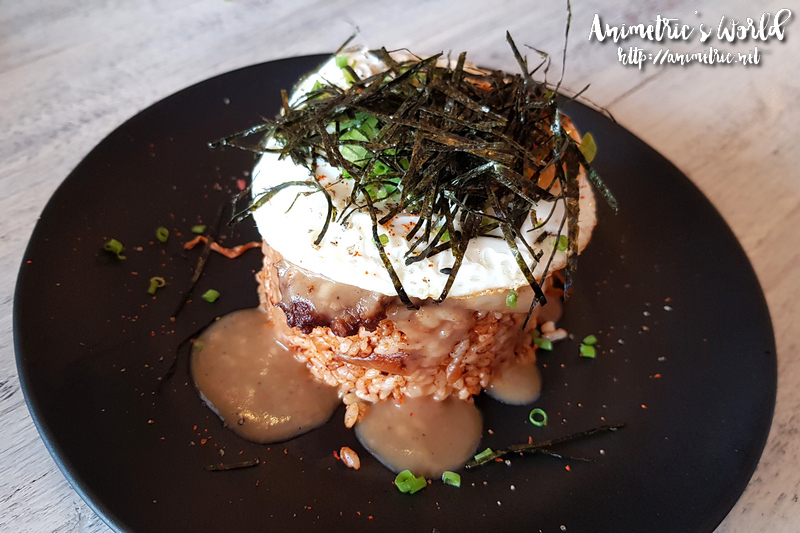 For the main course, my son and I ordered the Loco Moco (P320). It was described as their version of Hawaii's favorite comfort food. It's pretty much seasoned rice topped with ONE SLICE of pork belly, fried egg, seaweed strips, and gravy. Honestly, we felt quite shortchanged. Yes the pork was tender and flavorful, but ONE SLICE?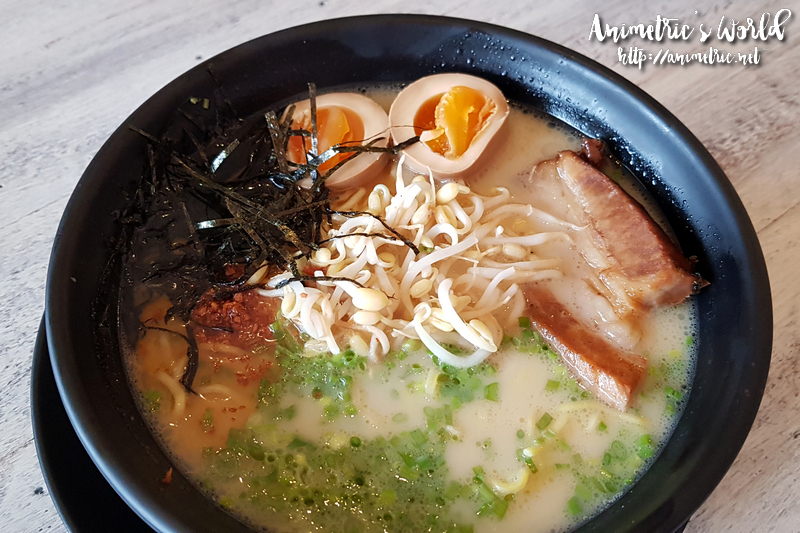 Meanwhile, hubby and daughter opted for the Taboo Ramen (P330). It's garlic tonkotsu broth with a slice of pork belly, ramen egg, seaweed, etc. I had a taste and it's actually pretty good.
Okay so here's the shocker, when our bill came, it totalled to over P2k. This is because the menu prices don't have 12% VAT yet, so 12% VAT and 10% SC (Service Charge) are all added to the bill. Considering all the servings are small (some bordering on tiny), it's just too much. The food was above average in terms of taste but not really worth the price. The best thing we had that day was the Big Kahuna Kokoroll, but at almost P70 per tiny piece (P240 + 12% = P269), it's just freakishly overpriced. Needless to say, this might be our first and last visit to Kokoro Japanese Grindz.
Kokoro Japanese Grindz
G/F Creekside Square
74 Tomas Morato Ave., Quezon City
415-6870
Like this post? Subscribe to this blog by clicking HERE.
Let's stay connected: