Before the pandemic, my family and I would take vacations abroad when there were long holidays like Christmas or Holy Week. We would always book tours and attractions via Klook. Prices are good, instructions are clear, and we always get what was promised in the app. Refunds are hassle-free too. We had to cancel our Taiwan trip last 2020 and we were able to get our money back easily from Klook. We've used Klook for our trips to Hong Kong, Japan, and the US.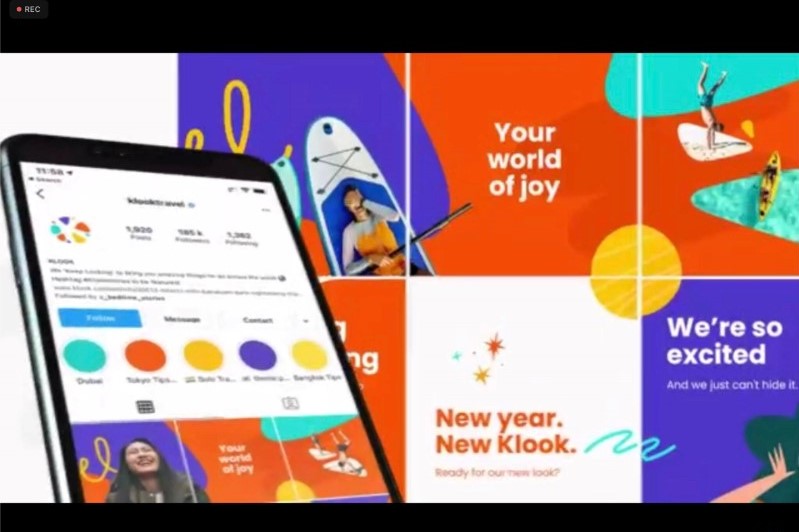 I admit, I haven't touched the Klook app since April 2020 when we had our refunds processed. We haven't really been traveling because of the ongoing pandemic. Surprisingly, Klook has adjusted pretty well to the new normal. The app is now offering virtual real time tours of different places. They are also accepting bookings for COVID tests and other related activities. Klook has also been focusing more on local travel, since it is more accessible to everyone at this point.
Anyhow I attended my first hybrid event since 2020 — Klook's relaunch touted as Your World of Joy. Jaz Reyes hosted the event on ground, while online attendees like me logged on to Zoom.
The company is focusing on what consumers need and want today. They're providing experiences that truly incite joy. Klook has shifted gears to focus on domestic travel with the best prices guaranteed for local theme parks, water parks, and zoos. This includes new product offerings such as hotels, resorts, and F&B voucher — all completely bookable through the app.
"As we enter a new era of travel, this rebrand is our commitment to bring joy back to our customers who have missed the magic of traveling and be their go-to travel and leisure app at home or abroad," says Eric Gnock Fah, Chief Operating Officer and Co-founder of Klook.
Customers can experience Klook across three categories – play, stay, and move. The latest offers include hotels and staycations, car rentals, attraction passes, and services which include COVID-19 testing and travel-related insurance. These were all designed and created with modern travelers in mind.
Stay+ for an epic stay experience: Stay+ allows customers to purchase room-only offers at competitive rates with bundled experiences, including attractions, local tours, in-hotel services, and more.
Car Rentals to take you anywhere: The company has consolidated one of the most extensive car rental inventory in the Asia Pacific and has seen over 350% year-on-year growth in 2021.
Klook Pass for supersized fun: The Klook Pass is an exclusive all-in-one digital pass. It provides customers with savings, convenience, and a one-of-a-kind booking experience.
Insurance for peace-of-mind: In partnership with ZA Tech, Klook became the first travel player to roll out a full suite of travel-related insurance on a multi-market level.
While domestic travel remains the brand's focus, cross-border travel is also on Klook's radar. With the reopening of different borders in sight, outbound travel from the Philippines is slowly becoming a reality.
In line with Klook's "World Of Joy" campaign, the company wants to spread good travel vibes with exciting promos. Customers can enjoy two exclusive and limited promo codes this March 2022:
STAYHAPPY to redeem up to 22% off for local hotels, and resorts with a minimum spend of Php5,000
EXPERIENCEJOY for 10% off on all Klook activities.
You can download the Klook app for free from the App Store and Google Play Store. Use my referral code GW49J to get P150 discount upon sign-up!
Like this post? Subscribe to this blog by clicking HERE.
Let's stay connected: