Ever since I got married and had kids, I've always had 2 helpers in the house. There's yaya, who started working here when I gave birth to my eldest. Then there's my trusty all-around helper who has been with us for over a decade. Last January, yaya casually mentioned that she was retiring in April. She had been with us for 16 years already. She was 3 years shy of 70 and she told me she wanted to rest. I didn't try to stop her because although she can still do her job, I also knew that age was catching up with her. I appreciated that she was considerate enough to wait for the school year to end. She would clean the kids' room, wash and iron their clothes, and help out with chores when she wasn't helping me pick up the kids from school.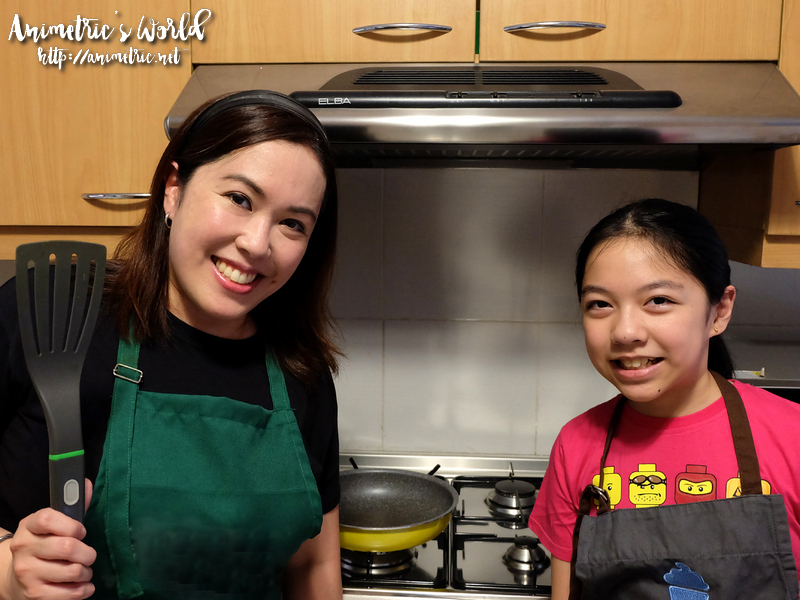 Anyhow, now that yaya is gone, I talked to the kids and told them that we would all have to pitch in more when it comes to house chores. We can't let it fall to our all-around helper because she's just one person. I've been doing the cooking and meal planning even when yaya was still here. Now that it's summer vacation, I'm trying to get the kids to help out in the kitchen. Hopefully, they'll learn something early on unlike me who was forced to learn to cook at 41 lol.
The first thing to do is make sure the kitchen is safe for everyone, especially the kids. The kitchen can be dangerous because you use a combination of gas, fire, electricity, and knives to cook. I bought a set of knives with knife guards to make the kitchen a safer place. I've also come to appreciate the free 7-Point Safety Check Solane conducts whenever we have LPG delivered to our house:
They make sure the LPG cylinders are in a well-ventilated area away from ignition sources.
The rubber O-Ring is inspected to make sure it's free from cracks and scratches.
The condition of the regulator is checked. It's replaced every 3 years for safety purposes.
They make sure the regulator is securely connected to the cylinder valve.
The correct hose is used and its condition is checked. It's replaced every 2 years.
Metal clamps are used to attach the hose to the regulator and appliance.
Flame quality is ensured by checking if the burner produces a blue flame.
We've also briefed everyone regarding the possibility of gas leaks. In the event that anyone smells gas, they are to close the main gas valve or regulator to stop the flow of gas. Then the Solane Hatid Bahay Hotline should be contacted at 887-5555.
Cooking together is a great bonding activity that teaches kids to be more self-sufficient and responsible. I'm glad that Solane works hand-in-hand with moms and households to make the kitchen and the home a safer place where we can do this. 🙂
This post is brought to you by Solane.
Like this post? Subscribe to this blog by clicking HERE.
Let's stay connected: