So… I got a KISS Instawave Automatic Curler for review a few weeks ago. Once upon a time, I bought a Panasonic Ionity Curler in Hong Kong. I tried using it but for the life of me, I could not curl a single hair on my head. I ended up selling it. When I got the KISS Instawave Automatic Curler, I was a bit skeptical. But the word Automatic got me. Does that mean I don't have to do anything?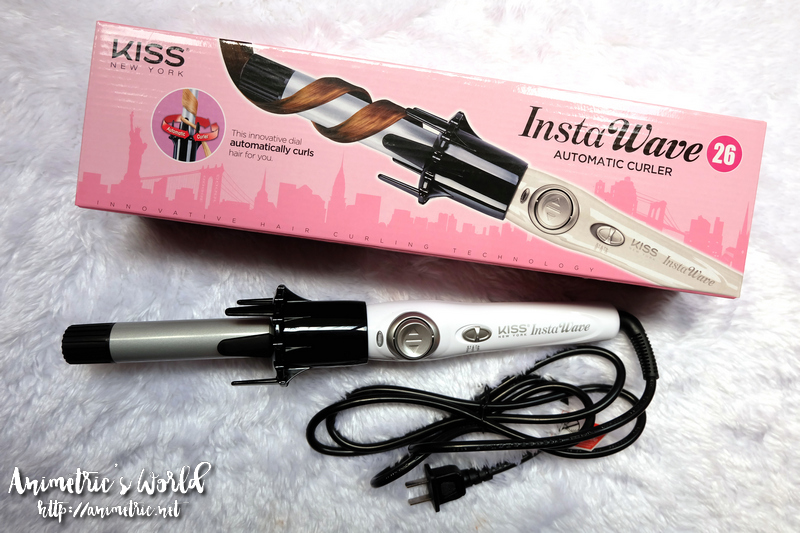 Anyway the KISS Instawave Automatic Curler (₱3,599) looks just like the usual curling iron, save for the grill-like thing that surrounds the ceramic barrel. You plug it in, select a heat level, and then wait for it to be ready… which is like 1 minute??? The light will turn blue (from orange) when the iron is hot enough.
So this is my hair before curling.
I did my makeup prior to styling my hair. Anyhow, since it said Automatic Curler, what I did was hold the iron vertically beside my head and pressed the directional button. My iron twirled forward, "catching" a section of my hair and wrapping it around the barrel. When I released the hair, it was curled! I swear it couldn't be easier.
So this is what my hair looked like after I was done with the curler.
Here's a closer look under natural light. Achieving this look took maybe 15 minutes.
What I like about the KISS Instawave Automatic Curler:
It's super easy to use. I'm not even exaggerating when I say I just placed it beside my head where my hair was and pressed a button.
Hair doesn't stick to the smooth ceramic barrel, so there's very little to no chance of burning your strands.
It uses ceramic ionic technology which makes hair smooth, shiny, and frizz-free.
The grill / guard around the barrel keeps you from burning your hands.
Downside? Nothing! I love using this curler. I've never been successful curling my own hair until now.
You can purchase the KISS Instawave Automatic Curler from the KISS NY Flagship Store on Lazada.
Like this post? Subscribe to this blog by clicking HERE.
Let's stay connected: