Anti-aging? Now we're venturing to my turf. I'll be 42 in 2 months so I now have a greater need for anti-aging products!
Good thing I came across the Watsons Kiss Aging Goodbye campaign. More than offering great deals and discounts on anti-aging products, the campaign aims to educate consumers. Watsons will show customers how to take care of themselves inside and out in order to prevent the negative effects of aging. You not only look good, you feel good too!
Watsons brand ambassador Patty Laurel hosted the campaign launch at The Podium. She did some myth-busting with regards to aging and anti-aging.
We were all given flashcards with MYTH and FACT written on them. Patty would throw us a statement and we'd raise the card which we thought was the right answer. For example, The more expensive an anti-aging product is, the more effective it is. What's your answer? It's a MYTH. I didn't need anyone to tell me that. Price is in no way indicative of an anti-aging product's effectivity. For example, I like using Physiogel Cleanser on my face. It's not a luxury brand like La Mer or whatever. In fact it's a drugstore brand. But of all the cleansers I've tried, I find Physiogel to be the most effective in terms of contributing to an overall more youthful look.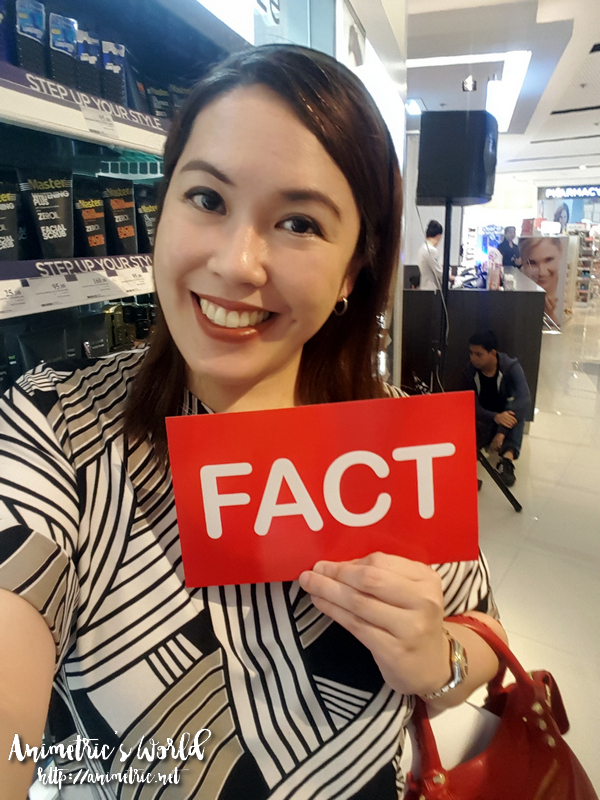 Here's another sample statement: Genetics determine how you age. That's a FACT. Although skincare helps, your genes are also a factor in how you age. For example, all the people in my dad's side have oily skin. I had oily skin growing up. I used to hate it but I think having oily skin contributed to the fact that I don't have visible lines and wrinkles at this age.
Watsons is a treasure trove of anti-aging products. It's never too early to start an anti-aging skincare regimen. If I could turn back time, I'd start at age 20. I started at around 30 or so I think.
Now is the perfect time to stock up on anti-aging products from Watsons because of all the deals and discounts! You can get up to 50% off anti-aging products from your favorite beauty brands.
What's more, every P500 purchase of products with the Kiss Aging Goodbye sticker entitles you to an e-raffle entry. The more entries you accumulate, the more chances of winning  part of the 1,000,000 shopping points currently up for grabs! You'll need your SM Advantage Card to join the e-raffle so do sign up if you still don't have one. You have until Sept. 21 to earn e-raffle entries.
The Kiss Aging Goodbye sticker looks like this.
Time to head on over to your favorite Watsons store and kiss aging goodbye! 😀
Like this post? Subscribe to this blog by clicking HERE.
Let's stay connected: