I went to the grand opening of Kipling SM Megamall last month. They had a special treat for the first 100 customers and all Kipling Loyalty Card holders that day — they would all get 50% off the entire store!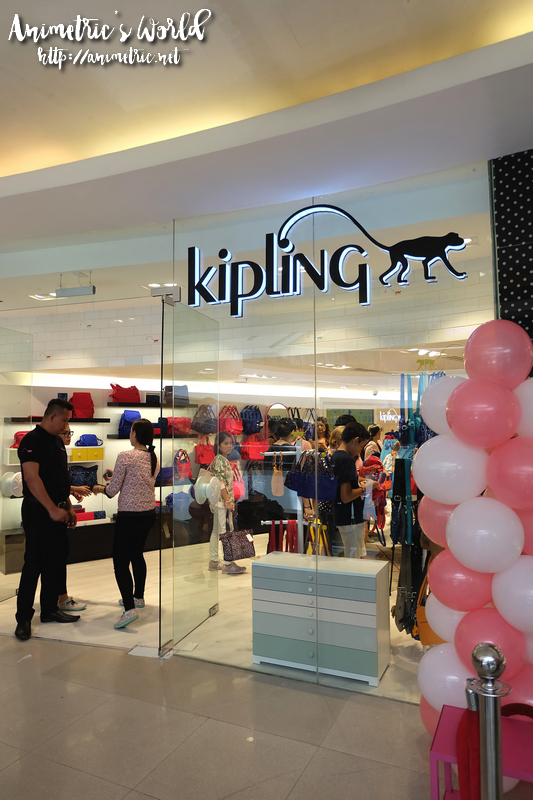 Quite predictably, the store was jam-packed and there was a long line outside!
It was wild! Everyone wanted a bag!
I was quite overwhelmed by the sheer number of designs available. I couldn't take proper photos of the other sections because the store was really packed that day.
Fuzzy Clutch (left) and Ready Now Satchel (right) from the Kipling Kaeon Collection
I got to see Kipling's Kaeon Collection. Bags in the Kaeon Collection are made of a special material called AIRES which is comprised of 37% recycled fibers and uses 97% less water to make.
On A Roll Backpack from the Kaeon Collection
Life Saver Shopper Bag from the Kaeon Collection
Anyhow, I took home this colorful and lightweight Kipling City Pack S for my daughter from the Kipling SM Megamall opening event. It's part of the Kipling SS 2016 collection and costs around P9,000+. It was part of the 50% off storewide promo.
Here's the back view.
It's all about the details with Kipling. 🙂
It's pretty spacious inside. It's padded too, so you can simply slip in your tablet or laptop.
Check out the zipper! Love the backpack's dirt-resistant material too. Again, details… 😀
Like most Kipling bags, it comes with a fuzzy monkey keyring.
The Kipling City Pack S can be used by both kids and adults. It's just right for kids and it serves as a fun and fashionable mini backpack for adults. My daughter just loves her Kipling City Pack S!
The Kipling SM Megamall store is located on the 3rd floor of the SM Mega Atrium.
Like this post? Subscribe to this blog by clicking HERE.
Let's stay connected: