One rainy Sunday evening, my hubby and I took the kids to King Chef for dinner. Normally we don't like going out when it's raining but we really had no choice since our cook took the day off.
King Chef is a fairly new Chinese restaurant located in Banawe. I was actually invited to the grand opening a few months ago but could not make it as I had a meeting scheduled at the same time that day.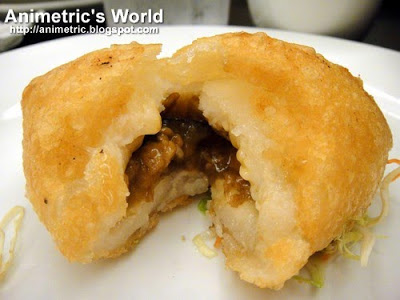 We started off with an order of Ham Soy Kok (P75 for 3 pieces, pictured above). Ham Soy Kok is a type of dimsum that's like a deep fried dumpling filled with a mixture of minced meat, mushrooms, and vegetables and then encased in a sticky-sweet outer covering. It was pretty good, and the size is a bit bigger than the usual.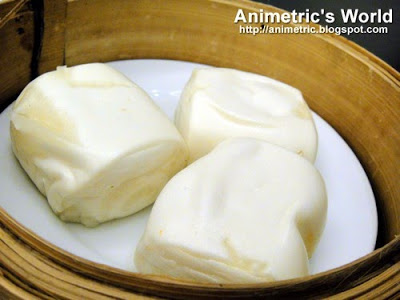 I ordered Mantao (P60 for 3 pieces, pictured above), which are steamed white bread. It was served with a tiny bowl of condensed milk for dipping. My little girl loves Mantao.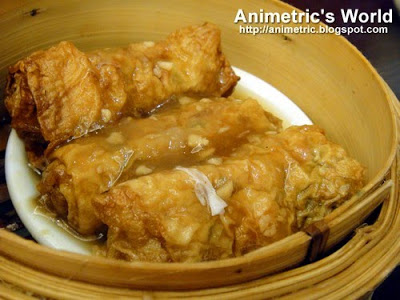 Hubby had a serving of his favorite dimsum, Beancurd Roll (P75, pictured above). Fried beancurd skin is filled with ground meat and shrimp. He said it tastes just like Gloriamari's… so I guess that means it's good because this is what he always orders there. 🙂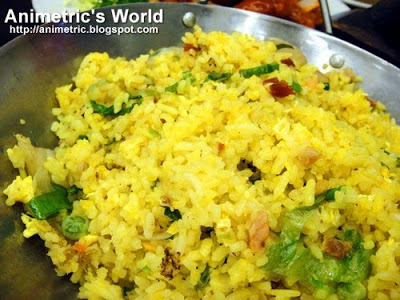 We also ordered Yang Chow Fried Rice (P170, pictured above). It came in a small wok, and it was enough to feed the four of us. 😀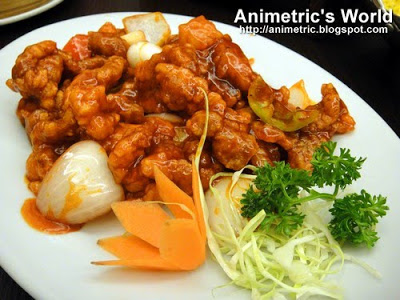 We decided that Sweet and Sour Pork (P195, pictured above) was the best dish to pair with our fried rice. King Chef's Sweet and Sour Pork is one of the best we've tried. The pork is lean and it's deep fried to crunchy perfection — just the way we like it! Yum! 😀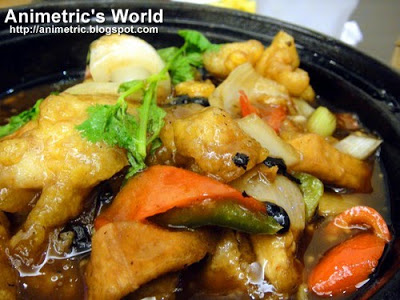 Fish Fillet Taosi with Tofu (P220, pictured above) was another dish we had. Battered fish fillet, tofu, assorted vegetables, and taosi (black beans) are all cooked in a flavorful brown sauce. This is another favorite of my hubby's.
King Chef is a bright and happy place with round tables and function rooms in case you'd like to have a full-blown lauriat. It gets really crowded though, to the point that people wait in line by the door just to get seated. We arrived at little past 6pm and at the time it was still pretty relaxed and we got all our orders promptly. By 7pm, there were way more people — it was also by this time that the service went to hell. I ordered dessert and it would not come out, despite the fact that I already told at least 3 different waiters about it. It was almost 8pm when we finally got it, and I was already livid by that time. I just tried my best to keep cool and hold my tongue so they would not murder my food. :p
Anyways, the best time to visit would probably be during alanganin times… like before dinner, before lunch, etc. so you won't have to contend with the crowd. If you're going in a big group, do consider making a reservation. King Chef delivers too.
King Chef
989 Banawe St., (beside Starbucks)
Quezon City
410-4919
Like this post? Subscribe to this blog by clicking
HERE
.