I still remember when Kenny Rogers Roasters first opened back in the '90s. My friends and I lined up for dinner. We were so amazed by the vast array of hot and cold side dishes that we could pair with our incredibly flavorful quarter roast chicken. And the double corn muffins… wow, I found them so amazing. I can't believe over 2 decades have passed since then.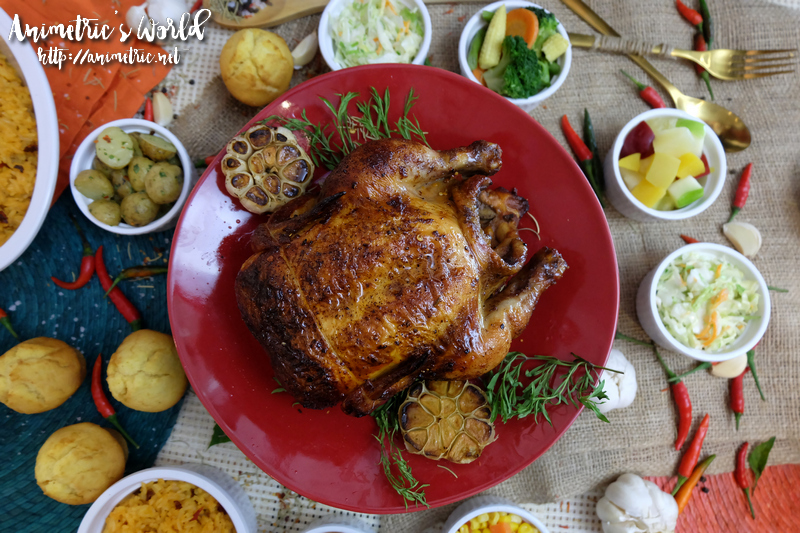 Kenny Rogers Roasters is now a household name, known for serving tasty roast chicken. They're continuously innovating, coming up with new offerings and keeping things fresh. For 2018, we have the Chipotle Fire Chicken.
It's a zesty and spicy take on Kenny Rogers' classic roast. It comes with a hot version of the usual gravy too.
Instead of the usual steamed rice, the Chipotle Fire Chicken is served with java rice that's peppered with chili flakes.
You can order the Chipotle Fire Chicken as a Solo Plate for P245. You get a quarter chicken, java rice, a corn muffin, and 2 side dishes of your choice. If you want to enjoy it with family, you can get a group meal which includes a whole chicken, 4 side dishes, 4 java rice, 4 corn muffins, and a pitcher of iced tea or soda for P810.
I got to try the Chipotle Fire Chicken earlier today. It's really good! Not overly spicy but definitely has a kick. I liked the java rice and gravy that came with it too.
The Chipotle Fire Chicken will be available at all Kenny Rogers Roasters branches starting January 22. This is a limited product offering so do try it out when you have a chance! Log on to http://kennys.com.ph to find the branch nearest you.
Like this post? Subscribe to this blog by clicking HERE.
Let's stay connected: