Ever wondered why oldies consider gold jewelry as goodies? Practically everyone who is older than me from my mom to my grandmas from both sides have always favored good old gold. While gold jewelry may seem like an unnecessary splurge, there's actually a lot more to it beyond the glitter.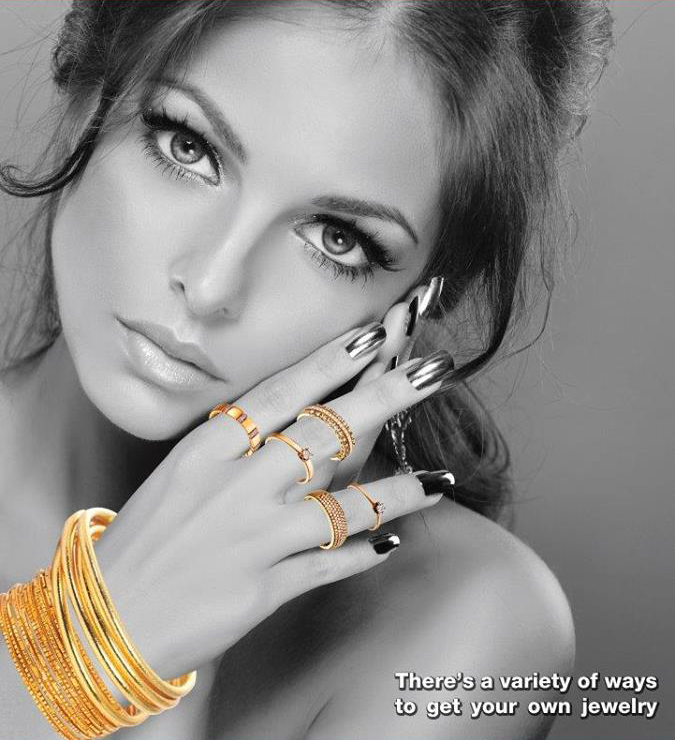 So when do you go for gold jewelry?
When you want to invest – It has been said and written multiple times. The value of gold doesn't depreciate. In fact, it is expected to rise even in the midst of economic turmoil. It's actually considered by many as a better investment compared to shares and equity. Its value is honored in many economies. Being a wearable investment, it's easier to transport compared to gold bars and coins.
When you want to spruce up an outfit – There's nothing like bling to breathe new life into an otherwise dull look. Diamond-studded earrings can lend a touch of decadence to a jeans-and-shirt number, while layered bracelets and bangles can make a little black dress look more interesting. Then, of course, what's a formal evening ensemble without some sparkles? With the sheer variety of jewelry out there, styling possibilities are infinite.
When you want to give a loved one a special gift – Giving gold jewelry as a gift makes always makes an occasion so much more special. Weddings, birthdays, anniversaries, even graduations, are more memorable if there's a ring, watch, or necklace to remember it by. These items can hold strong sentimental value and can last through generations as heirloom pieces.
When you want to reward yourself – As precious as a gift it is for others, gold jewelry is also an excellent reward for oneself. Whether it's a life milestone or a job well done, getting yourself a piece of gold jewelry is a tangible way of commemorating the occasion. It symbolizes all the hard work and dedication that you've put in. The memento will surely serve as an inspiration for you to strive further.
When you're strapped for cash – Gold jewelry doesn't come cheap. It's for this very reason that it serves as a good "emergency stash". Its value is recognized by individuals and establishments pretty much everywhere. That said, during times of need, it can be sold or pawned for instant cash.
As you can see, gold jewelry has multiple uses. Fortunately, there are many ways of acquiring it these days. The best place to go to for unique, reasonably priced jewelry is Just Jewels. Just Jewels has 13 branches across the Philippines as well as an online shop. Aside from straight cash and credit card payment, Just Jewels also offers a layaway plan for jewelry payable in four or six months. They also offer gold trade-in so you can get jewelry in exchange for old gold items. There's an installment program payable in six to 12 months as well.
For more information, log on to the Just Jewels Philippines Facebook Page.
Like this post? Subscribe to this blog by clicking HERE.
Let's stay connected: