Wow. Jollibee is almost the same age as I am. I mean, I know it's been around for a long time and I have been seeing it around ever since I was a little girl but seeing this 35th anniversary TVC just reminds me of how quickly time flies.

Honestly speaking, I don't like a lot of the stuff I see on local television. In fact I remember making a vehement anti-post about one TVC some years back. I feel that this particular Jollibee ad however, perfectly captures the essence of the Filipino family.
If it's one thing I really appreciate about Filipino families it's the close ties that bind — how we take care of our elders, how we rear our young, how we celebrate milestones like birthdays and graduations… it's amazing how a 30-second TVC showcases all these positive traits perfectly.
This TVC is happy and yet kind of nostalgic at the same time when you really think about it. It's a cycle. When I was a kid my parents would take care of me. Now I'm the parent who's taking care of my kids. Next time, I'll be the grandparent who would again need to be cared for. I wonder how many such cycles Jollibee has been a party to in the last 35 years? Aw, I don't want to think that far into the future just yet… I would just end up making myself sad. I want to enjoy where I am now.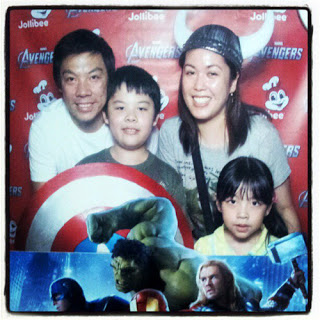 We've had our share of happy moments with Jollibee as a family too! In fact when we'd get hungry late at night during weekends we'd hop in the car in our pajamas and drive through a 24-hour store. Hubby always wants Palabok and Chicken Joy while our daughter can't get enough of Burger Steak so we go to Jollibee most of the time.
Have you seen this TVC? What do you think?

Like this post? Subscribe to this blog by clicking HERE.
Let's stay connected: