I saw, met, and talked to John Lloyd Cruz for the first time last Nov. 23, 2011 at Greenwich in SM Megamall.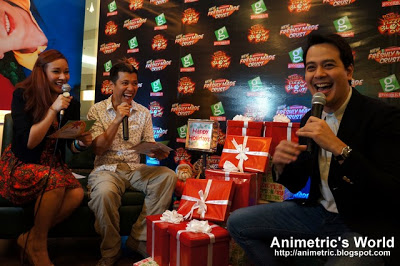 John Lloyd was very game the entire time as the event hosts asked him questions about how he celebrates Christmas, his career, and his status as the brand ambassador of Greenwich. Can I just comment that he has really nice, flawless, and seemingly poreless skin? Unlike other male celebs I've encountered in events like this, he didn't look all powdered and made up.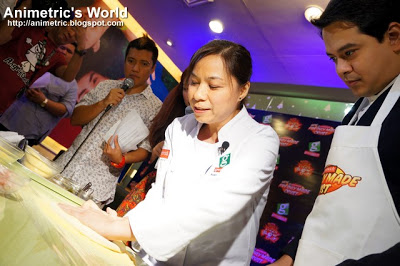 The highlight of the day was John Lloyd actually making a Greenwich pizza. Greenwich R&D Head Suzanne Cruz demonstrated each step in the process. Don't you think JLC looks so serious?
JLC obviously had fun kneading the dough for the pizza crust. He admitted it's the first time he's making a Greenwich pizza despite being an endorser for quite some time now. Greenwich's crust has been reformulated so it's now crisp outside, soft and chewy inside. It's kind of like freshly baked bread and I love it!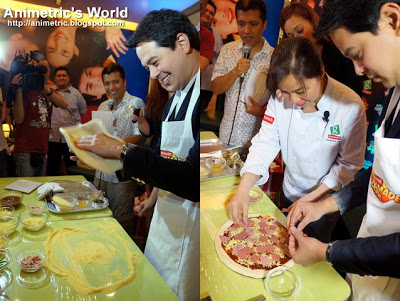 JLC even tried flipping the dough around. He did everything up to layering on the toppings.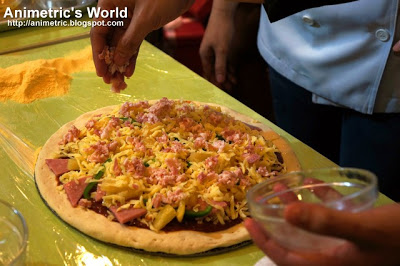 Here's John Lloyd putting on the finishing touches on his Greenwich Ultimate Hawaiian Overload. Looks yummy!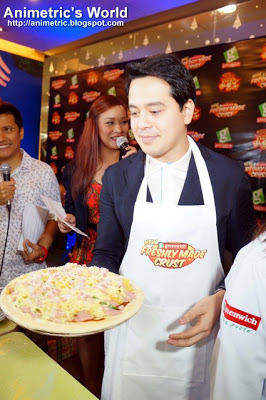 He even loaded it into the oven himself! I didn't follow him all the way to the kitchen anymore since it was pretty hard to squeeze in between all the TV crew and all the other media folks.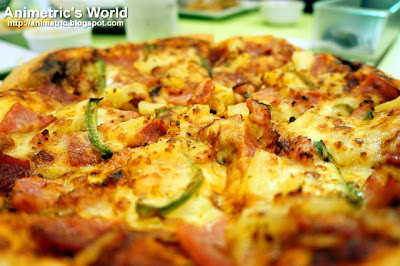 Meanwhile, we had Greenwich Ultimate Hawaiian Overload pizzas for lunch. Hawaiian is usually one of the more boring variants for me since it's just ham and pineapple chunks but Greenwich levels it up by adding green bell peppers and loads of mozzarella cheese! <3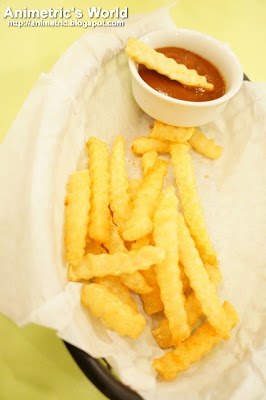 There were also some crispy fries.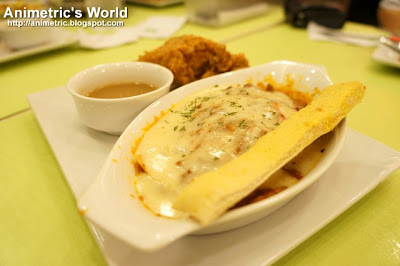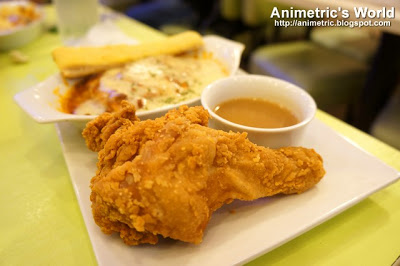 Our main meal was a set consisting of Lasagna Supreme and Greenwich Crispy Fried Chicken.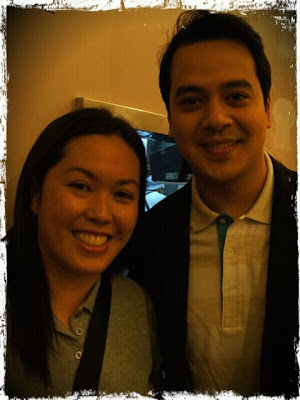 Getting a photo opp with John Lloyd Cruz was pretty difficult as there were a lot of people in the venue. Took this one as he was making his way back to the program area after washing his hands. My cam was set to manual mode and I did not have time to adjust the ISO, aperture, and shutter speed properly so our photo was dark and sepia-toned. Oh well, will just get by on post photo effects. XD
For complete menu and store information, log on to http://www.greenwich.com.ph. Call 5-55-55 for Greenwich delivery.

Like this post? Subscribe to this blog by clicking HERE.
Become a Facebook Fan for more updates from Animetric's World.