How I got an Issey Miyake Bao Bao Bag, lol! My hubby and I both celebrate our birthdays in October. For this particular birthday of his, he went to Hong Kong with our guy friends from high school.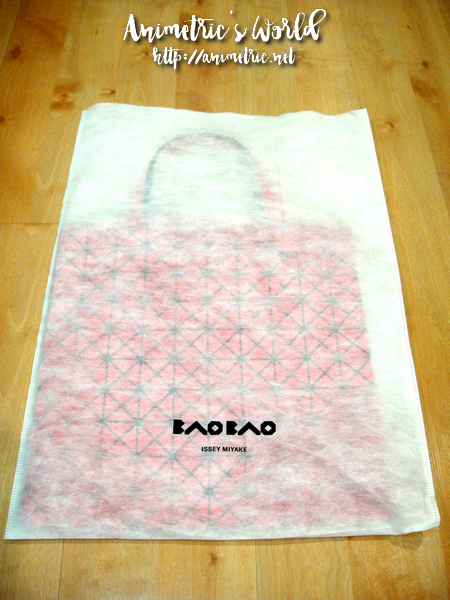 He asked me what I wanted and I said all I want is a Samsung case for my Samsung Galaxy Note 5. Wish granted. He got me that and then another thing… the fabled Issey Miyake Bao Bao Bag. I say fabled because when we went to Japan last May, Soph and I visited the Bao Bao store in Ginza only to be presented with an apology notice by the saleslady because well — the entire store was empty save for one ugly black Bao Bao wallet. Having a black Bao Bao anything is senseless because you can't really see the kaleidoscopic design Bao Bao famous for. She went on to say that this is the usual scenario in Bao Bao stores all over Japan — out of stock with no guarantee of when stuff will arrive next. There's only one Bao Bao store in HK and so when my hubby saw they had stocks, he quickly bought me one.
So hubby got me this hot pink Issey Miyake Bao Bao Lucent Pro-3 Tote (AW2015). It cost HK$3,300 (around P20k). A bag like this retails for around P15k in Japan but good luck and more power actually finding stocks. In the US, it's super pricey at US$720. Anyway I love how this bag lays flat as a board. Actually you can even fold it… it's so easy to store.
Bao Bao Issey Miyake is stamped all over.
The bag itself doesn't zip close but there is one zipper compartment inside.
I usually put my phone inside this pocket and zip it up.
Even the zipper has the words Bao Bao Issey Miyake.
The Bao Bao Bag is actually made of durable mesh with um… plastic(?) triangles attached to it. Like I mentioned earlier, the effect is kaleidoscopic.
The bag takes on the shape of whatever you put inside it. It's actually better to put a lot of things because if there are too few things inside it, it flattens. It doesn't look so nice if you carry it around flat. It's the dimensions that give it character.
With regards to the size, the Issey Miyake Bao Bao Lucent Pro-3 Tote is this size.
What I like about the Issey Miyake Bao Bao Lucent Pro-3 Tote:
It's lightweight.
It's easy to store because you can flatten and fold it.
It comes in many different colors.
It's spacious and you can put in a lot of things.
It's definitely a statement piece / conversation starter. The first time I used this bag everyone noticed it immediately lol.
Downside? No zipper! Pickpockets will have an easier time reaching into your bag since it's so open. When I use this bag it never leaves my shoulder or my lap.
The Issey Miyake Bao Bao Bag can be bought at Bao Bao stores worldwide. What do you think? 😀
Like this post? Subscribe to this blog by clicking HERE.
Let's stay connected: