Elro Retail Corporation, the company who brought premiere footwear brands Ipanema, Grendha, Gola, Zaxy, and Rider to the Philippines, unveiled their newest collections over lunch last Friday. My daughter and I have been avid Ipanema users for the past 4-5 years. We like it so much we use Ipanema as our slippers at home. It's softer, cushier, and more flexible than the other flipflop brand after all.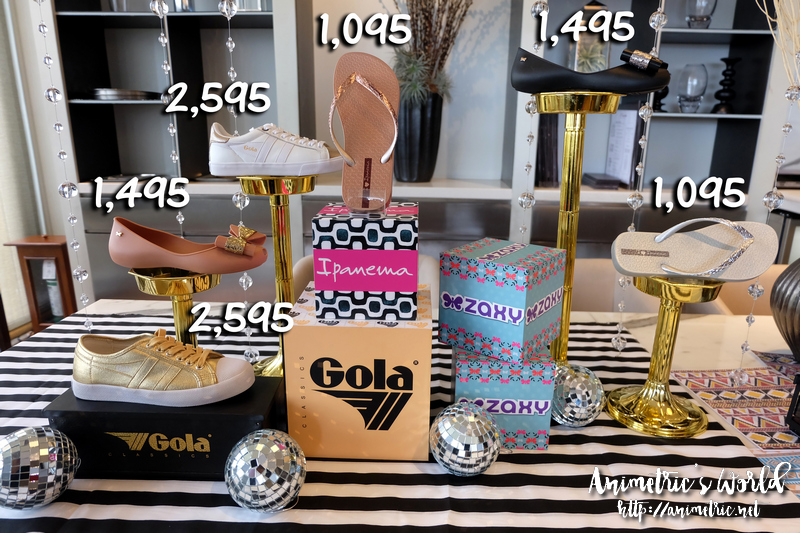 Check out the latest from Gola, Ipanema, and Zaxy. I've tagged how much they all cost so you can already find out in a glance. Notice how all 3 brands are gravitating towards metallic themes. Shown on the photo are Gola Orchid Sneakers, Ipanema Glam Flipflops, and Zaxy Glam Hugtec AD Ballet Flats in different colors.
Inspired by ethnic prints, there's Ipanema Fashion Fem and Rider Ink Ad.
Grendha brings in more ethnic touches with its Acai series.
Here's a closer look at Gola, Ipanema, and Zaxy's offerings.
These Zaxy Ballet Flats actually remind me of Melissa Ballet Flats but they cost less than half of the latter.
The most complete collection of Ipanema, Grendha, Zaxy, Gola, and Rider styles are available at Bambu stores nationwide. You can also buy online from Zalora. Selected department stores, sporting goods stores, and shoe boutiques also carry these brands. You can view the full list at http://www.elroretail.com.
Like this post? Subscribe to this blog by clicking HERE.
Let's stay connected: