A mom's work is never done. I was so happy when summer vacation started. I thought I'd get a couple of months off from ferrying the kids to and from school. But it wasn't to be. My son is entering 12th grade and I found out I had to enroll him in a college entrance review class. During my time we didn't really have anything like that. We just applied for colleges we were interested in and took the test. I was so surprised when I discovered almost all of my son's batchmates were enrolled in a college entrance review class. So now he's enrolled in one to. I have to take him to and from the review center from Monday to Friday. He gets done at 6pm so it's more difficult for me to find time to do grocery shopping and cooking.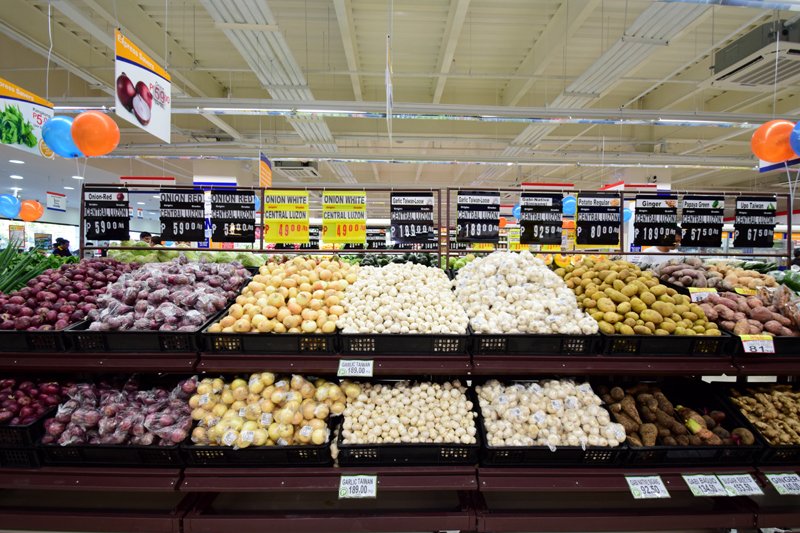 Point is, when I'm pressed for time I need to do things as fast as I can. I don't go to the wet market so I get everything we need from supermarkets. Since I'd like meat, vegetables, and fruit to be fresh I tend not to stock up too much so I go to buy around twice a week. The problem with going to a big supermarket however, is it's quite hard to grab what you need and go. The bigger the place, the more people there are shopping so lines are also longer.
Good thing we now have Shopwise Express. Shopwise Express carries a complete line of basic grocery products plus fresh meat and produce you normally get from wet markets. You can easily go in, get the essentials, and then go.
Shopwise Express is located in key areas so it's accessible to a wide range of shoppers. Essentials like cooking oil, detergent, bread, milk, etc. are readily available too. Service is fast, efficient, and friendly so you're in and out in no time. There are also value-for-money promotions as well as a loyalty program that rewards shoppers. Shopwise Express has a loyalty card called Wisecard. This gives shoppers more value for money because they earn rewards every time they shop. There are a lot of members-only promotions too.
For busy moms like me who always have a lot to do, Shopwise Express offers convenience, efficiency, and service. I can do more, spend less, and have a bit more time to devote to my family. 🙂
Shopwise Express currently has three (3) locations open to serve you:
Talaba, Cavite
M Alvarez, Las Pinas City
San Lorenzo Village, Makati City
There will be more Shopwise Express branches opening in the coming months so everybody's covered. For more information log on to http://www.shopwise.com.ph/.
Like this post? Subscribe to this blog by clicking HERE.
Let's stay connected: