I've always known Huat Pot as an eat-all-you-can hot pot restaurant. Recently though, they've introduced a new dining concept as well as an ala carte menu of homestyle Taiwanese dishes. We visited Huat Pot before the Holy Week to check out their new offerings.
I haven't been to Huat Pot in a while but things haven't really changed on the surface.
Instead of indulging in a hot pot dinner, we were introduced to the steam pot.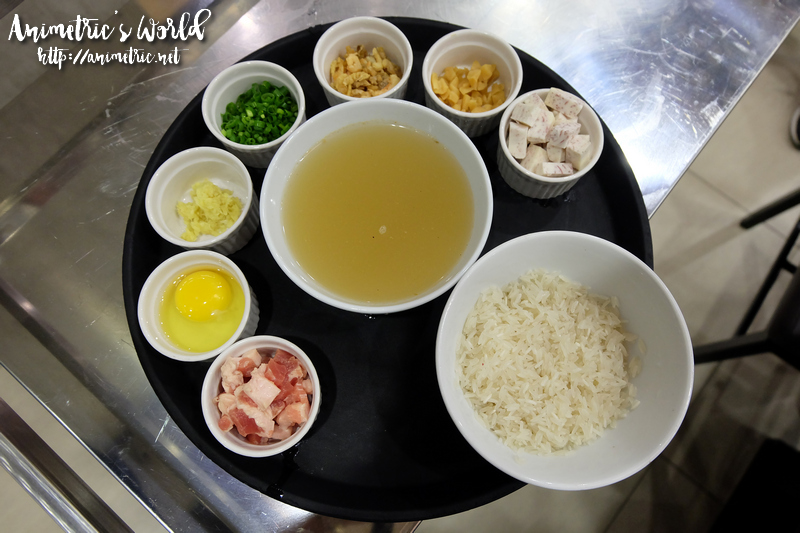 First we were asked if we preferred meat or seafood. We said meat. They prepared the Steam Pot Meat Set (P688) for us. The first thing they come out with is a set of ingredients for congee. There was uncooked rice, broth, meat, egg, ginger, green onion, garlic, taro, and what seemed like mushrooms.
They poured everything into the pot on our table and turned on the heat.
Then they covered it with the metal grill.
The meat set consists mostly of cabbage and beef strips.
They're covered with a glass lid to induce steaming. The idea is, the meat drippings will fall into the congee that's boiling below and make it more flavorful.
After steaming, you take the meat and veggies then dip them in hot pot sauce. Yum!
The Steam Pot Meat Set also comes with an assortment of balls — mozzarella cheese balls, sea urchin balls, fish balls, and meat dumpling sticks.
After you eat everything that you steamed, it's time to uncover the congee in the pot.
You can order homestyle Taiwanese dishes ala carte to go with your congee. We had Tomato Egg, Braised Beef Tendon with Radish (P250), and Braised Pork with Preserved Vegetable (P220).
Their Tomato Egg is a lot more flavorful than what I make at home. I tasted a dash of Tabasco in the mix. I'm inspired to try and come up with my own version lol.
We also tried Egg with Mayo (P190). It's scrambled egg with pork floss and mayonnaise. Such a simple yet tasty dish!
The Huat Pot Steam Pot sets let you enjoy the naturally delicious flavors of the food since you don't drown them in oil or broth to cook them. It's a healthy way to indulge. I didn't feel bloated or heavy after dinner, which is good. Unlike Huat Pot's hot pot though, there's no eat-all-you-can option for the steam pot.
Huat Pot Hot Pot Restaurant
2/F Metropoint Center (where Rustans Fresh Supermarket is)
P. Guevarra cor. Wilson Sts., San Juan City
650-3091
Like this post? Subscribe to this blog by clicking HERE.
Let's stay connected: