Went to take a peek at Inglot Philippines' first store last Nov. 27, 2013. Inglot is a European cosmetics company established 25 years ago by Wojtek Inglot, a chemist who wanted to produce high quality products at reasonable prices.
Anyhow, Inglot is renowned for its unique Freedom System which allows you to experiment with countless shades and color combinations. In short, you get to create your very own custom palette. I swear, it was like being in a kid with a sweet tooth in a candy store!
I was given a form to fill out where I would indicate the product codes of what I wanted to get. After filling it up, you give it to the store staff so they can bring them out.
There were sooooo many eye shadow colors I really got confused, I didn't know which ones to get!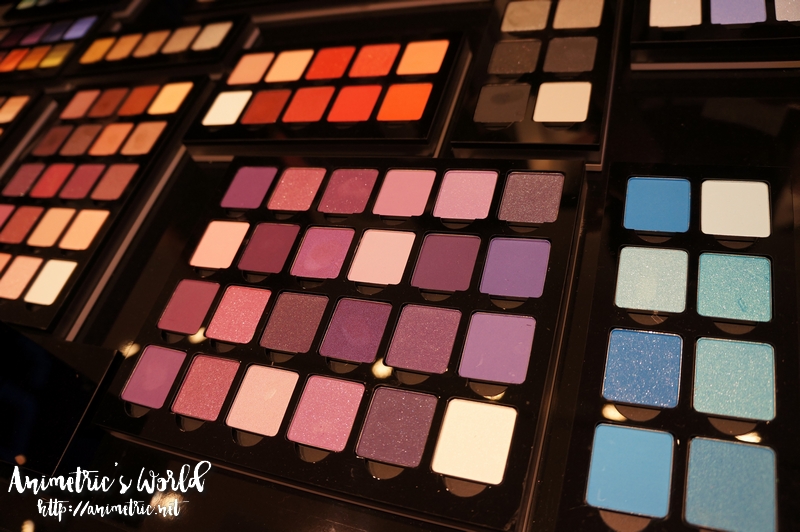 I really do think all the color families are represented. I was in a rush to pick up my kids from school so I was unable to play around and swatch. From what I've seen the other around me do though, I can say that these are all highly pigmented. A little product is all you need for an intense pop of color.
With all the shades available right then and there, people of all ethnicities will surely find the perfect shade of eyeshadow, lipstick, blush, face powder, concealer, and even nail polish!
I'm sure you've heard about the newest Pantone shade, Radiant Orchid. I'm positive Inglot has something for your eyes, lips, and nails in that hue.
Even their lip glosses are available in a whole lot of shades!
Here's something interesting… Inglot Lip Defence Treatment.
Here are the concealers! They're very creamy and they provide lots of coverage.
OMG, I don't think I've ever been so confused about what to get.
I think I'll be back another day when it's not so crowded so I can focus better, lol.
Anyhow, I did get to take home a Freedom Palette that day, one with five squares. This costs P895.
I love how it's magnetized so it's super easy and convenient to cover and uncover. You fill it up with makeup squares of your choice.
I got five squares of product.
Three Eye Shadow Squares — the rightmost one is their Rainbow Eye Shadow, it has three colors that complement each other in one square. The single color eye shadow squares cost P375 each while the Rainbow Eye Shadow is P475.
I also got concealer and lipstick. They cost P375 each too.
The individual square pans are made of metal so they magnetically lock in the empty palette. I love it! So far I've tried the lipstick and it has become my favorite. I will post a review soon. 🙂
Inglot Philippines
G/F Glorietta 5
Ayala Center, Makati City
Like this post? Subscribe to this blog by clicking HERE.
Let's stay connected: