I was among those present at the Ice Watch Press Launch and Auction last Sept. 1, 2010 at the C3 Events Place in Greenhills. The event was well-attended by both traditional media folks and bloggers. Ice Watch hails from Belgium and it has finally found its way to Philippine shores. 🙂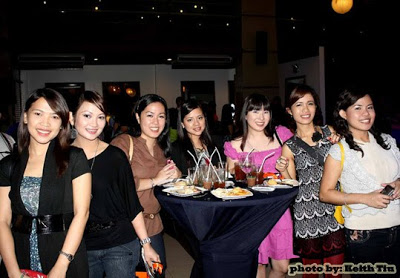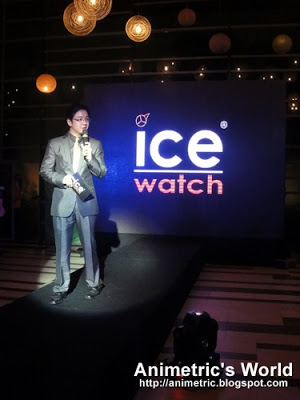 The event was hosted by RJ Ledesma. C3 Events Place was transformed into a runway / auction house. Coolness. 😀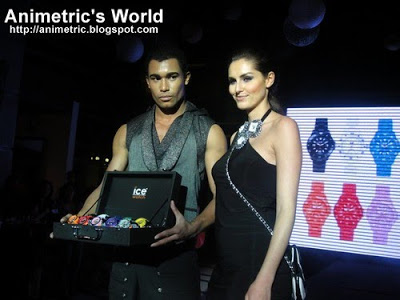 Various ranges of Ice Watch were paraded before us by lean and lithe models… some of which were Brazilian. :p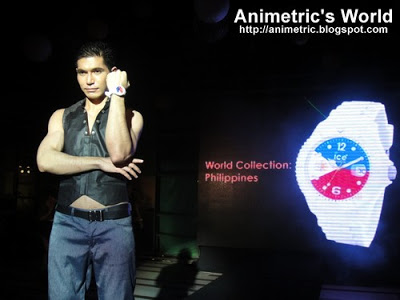 There's even a limited edition Philippine edition Ice Watch from its World Collection. There were only a hundred of these made, and RJ Ledesma owns + wears one of them.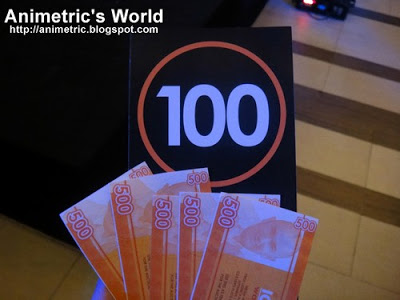 Then came the more interesting part of the night — the auction! We were each given P2,500 worth of "play money" we could use to bid for watches. There was a catch though — you can't see the watch you're bidding for because it is kept inside the black Ice Watch bag the whole time. So it's up to you if you want to risk bidding for something you can't see. If you go beyond P2,500, you'll have to pay the rest of the bid amount in cold cash. Now Ice Watch prices range from P3,950 to P18,000.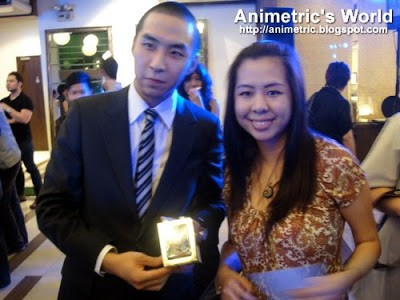 Lucky blogger
Sophie
managed to win a Silver & Gold series Ice Watch worth P11,000+ for less than half of its price! 😀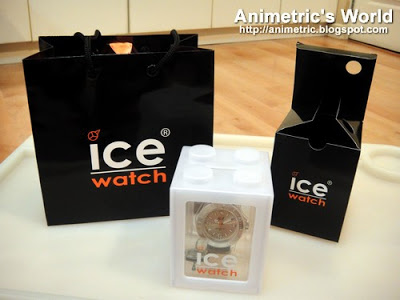 Fortunately for me, fellow bloggers Alex and Bea decided to buy an Ice Watch on site and use the play money as discount rather than participate in the blind bidding. Since they could only use P1,500 worth of play money for the models they picked, they donated their remaining play money to me and I bid everything on a mystery watch…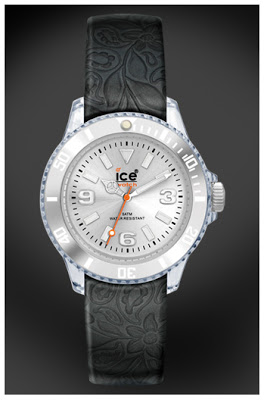 …which turned out to be a Flower Black watch from Ice Watch's Flower Collection. It's worth P6,000 if you're buying it outright. I got it for P5,000 worth of play money… in other words, at no cost! I can't thank the girls enough! 😀
The Flower Black Ice Watch has a genuine leather strap with floral designs engraved on it. I was hoping to get a watch for my tween son but then RJ announced that this was already the second to the last watch being auctioned so I went all out (with Alex and Bea's support) and just hoped for the best.
Thank you Ice Watch for this unique event! It was my first time to participate in an auction, and it was lots of fun. 😀
Like this post? Subscribe to this blog by clicking
HERE
.